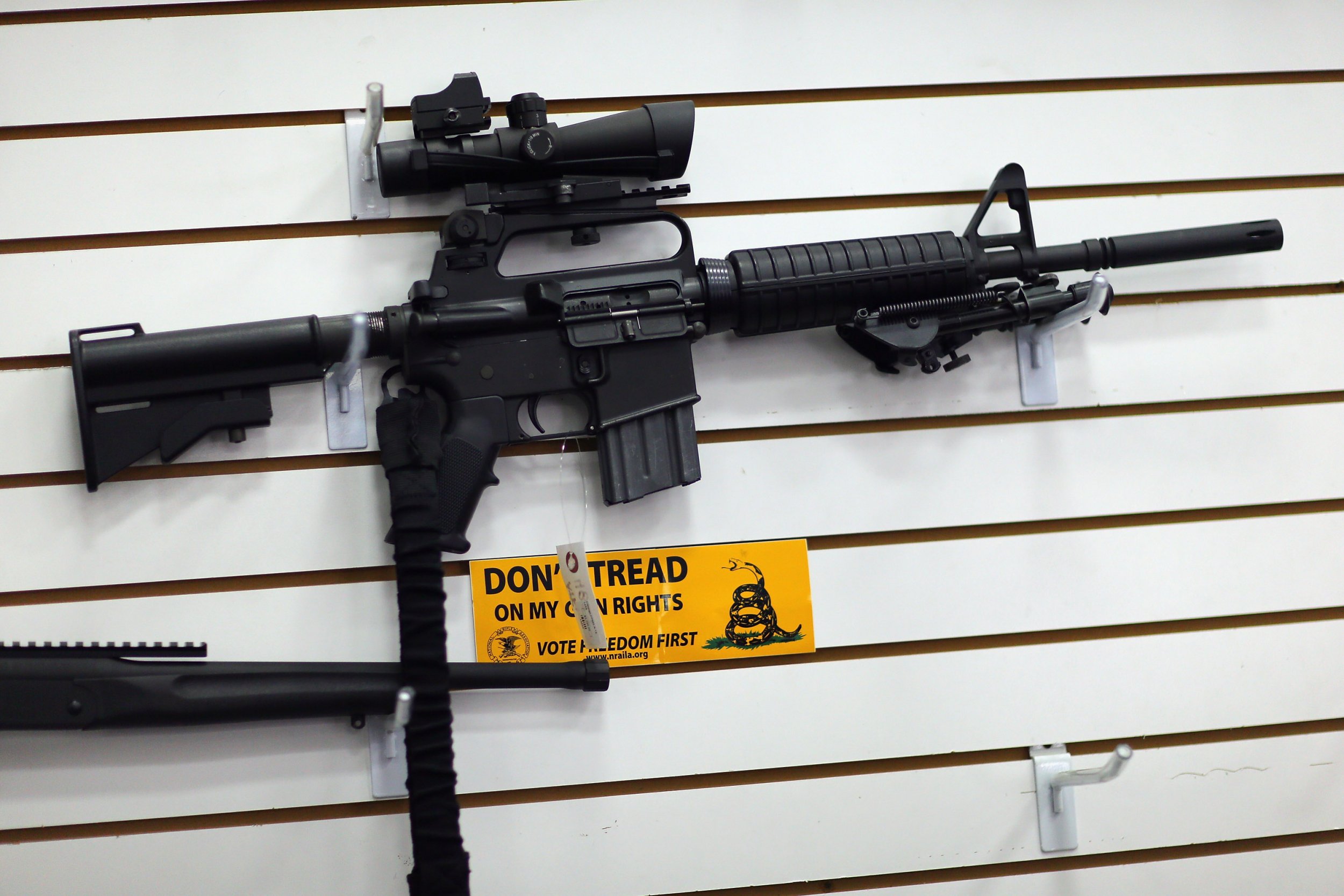 An 18-year-old Florida high school student was arrested Friday for bringing an AR-15 rifle to school. Police said they do not believe that the teenager planned a threat to the school, but that the decision to bring the gun was a "terrible decision."
"We have no reason to believe there was a threat implied or otherwise. Poor judgment is what we can chalk this up to," said Dade City Acting Police Chief James Walters, according to WFLA.
Dillon Nathanial Xynides was charged with a third-degree felony for bringing the assault weapon to the Pasco High School campus in Dade City, Florida last week. The rifle and ammunition were found in Xynides' truck by a Pasco High School administrator.
"By all accounts, Xynides is said to be a very good young man with no prior disciplinary actions noted by school administration," police said in a statement Friday. "Friends tell us he made a stupid mistake."
Several students said they didn't think the teenager meant to harm anyone and said they did not think he should be expelled.
"I just don't understand where kids think it's okay, even if they just have guns in their vehicle to carry their gun on school grounds after everything that has happened with these kids that just got killed," parent Rafael Garcia told WFLA, pointing to the shooting at Stoneman Douglas High School on February 14.
Nikolas Cruz, the 19-year-old gunman behind the Parkland high school shooting that claimed the lives of 17 students and faculty, purchased an AR-15 semi-automatic rifle legally over a year ago. Cruz has been charged with 17 counts of premeditated murder.
Florida Governor Rick Scott announced plans on Friday to bar anyone under the age of 21 from buying a gun in the state.
In a town hall gun debate on CNN with the young survivors of the shooting, Florida Democratic Senator Bill Nelson said, "I have hunted all my life. I still hunt with my son. But an AR-15 is not for hunting; it's for killing."