International Student Who Purchased High-Powered Rifles Being Deported to China for 'Disturbing Behavior'
An international student at the University of Central Florida (UCF) who owned two rifles is being deported to China after staff informed police of "disturbing behavior."
The student, which UCF identified as 26-year-old Wenliang Sun, reportedly bought both firearms legally, the second rifle just a few days after police initially contacted him in connection with the reports of his behavior.
In the time since an investigation began in early February, Sun's visa was revoked because he was not attending classes, a requirement for him to maintain his nonimmigrant status, according to a statement from UCF. Once the visa was terminated, the guns became illegal for him to own and he was taken into custody.
"The 'See Something, Say Something' message worked on every level," UCF Police Chief Richard Beary said in the statement. "People noticed a distressing change in this young man, and they alerted [university police]. Our detectives investigated and elevated their concerns to our federal partners, who took swift and appropriate action."
After UCF staff alerted the police to "a dramatic change in Sun's appearance and behavior" and said he was known to have a "high-powered firearm," officers reached out to Sun, the university reported. That firearm was a LWRCI .300 Blackout rifle, with ammunition.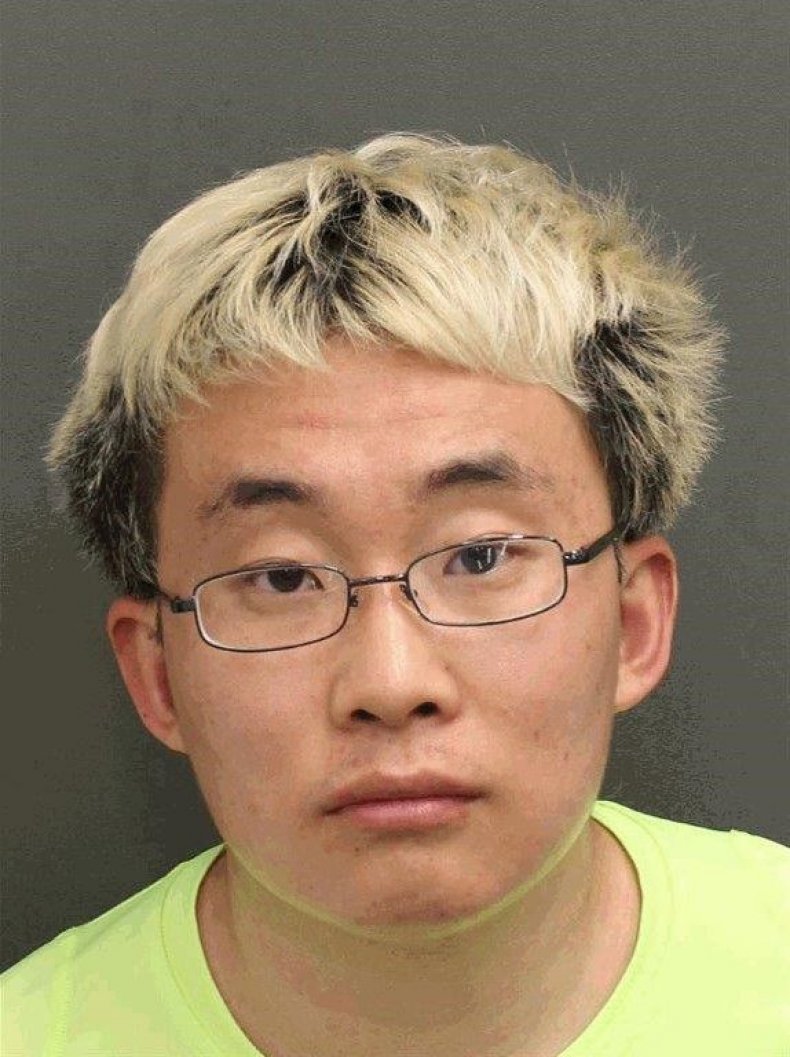 "He refused to hand the gun over to police for safekeeping," UCF said.
Police had already contacted federal authorities, including the Bureau of Alcohol, Tobacco, Firearms and Explosives and Immigration and Customs Enforcement, by the time Sun reportedly purchased a second firearm—a .308 Ruger Precision Rifle for which he bought ammunition, a scope and a bipod.
"Both guns were purchased legally because federal law allows for those holding nonimmigrant visas to possess a firearm if they hold a hunting license, which Sun possessed," UCF said. "Ownership of both firearms became illegal once Sun no longer had legal nonimmigrant status in the U.S., and he was taken into custody February 7…for violations of the terms of his admission to the U.S. and potential violation of federal firearms laws."
During the streak of Sun's behavior that people reported as alarming to authorities, he suddenly spent $68,000 in cash on a new Chevy Corvette and dyed his black hair blond, officials said.
They said Thursday that the young man did not at any time directly threaten anyone at the university. According to a police report obtained by Newsweek, when asked if he was planning to harm himself or another person, he replied, "No, never."
According to the Immigration and Customs Enforcement detainee database, Sun is still in custody and is being held at ICE's Baker County facility in Macclenny, a city in northern Florida.
It was not clear whether Sun had legal representation.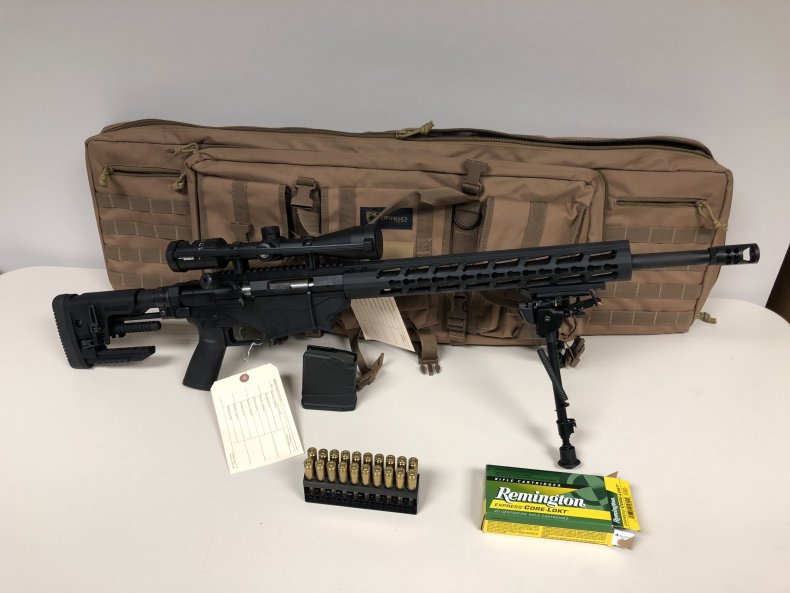 The university said once Sun is deported, he will not be allowed to return to the U.S. for at least 10 years. According to the police report, he arrived in the U.S. three years ago.
The news of Sun's firearm purchases and impending deportation come at a time when the U.S. is divided over gun control issues, particularly following the mass shooting last month at Marjory Stoneman Douglas High School in Parkland, Florida. Although Sun's case came to light only this week, that shooting occurred a week after he was taken into custody.