Florida Superintendent Says District Has 'No Option' but to Begin School Year Online Amid Coronavirus Spread
A Florida school superintendent said Wednesday that his district has "no option" but to start the school year with virtual classes because "that's our only option to keep our students and our staff as safe as possible."
Robert Runcie, head of the Broward County School District, made the comments during an appearance on CNN's Newsroom.
He said that the district plans to begin classes on August 19 and that he is "confident" about that date, but noted that the school year must begin virtually because of Florida's rising number of coronavirus cases. In opening schools, Runcie said, the district must "let the science and the health experts guide us in how we do this."
To begin classes virtually, the district must get approval from the state Department of Education because of an executive order signed July 6, Runcie said. The order, enacted by Florida Education Commissioner Richard Corcoran, requires all brick-and-mortar schools across the state to reopen in August at least five days per week for all students, unless the state or local departments of health or subsequent executive orders say otherwise.
Speaking to CNN, Runcie said that the Broward School District plans to submit its plan for virtual instruction and referenced a letter sent to Florida Governor Ron DeSantis from the American Academy of Pediatrics. The letter recommended that schools located in areas with a higher than 5 percent test positivity rate for the virus not open for in-person instruction.
"Right here in Broward County, we're over 16 percent, so we're just not in a position to do that," he said.
"We need our community to change behavior, to get serious about this, so that we can get the infection rate down so we can open schools," Runcie added.
A Broward County School District spokesperson told Newsweek that the district expects its plan for entirely virtual learning to be approved, but should it not be, adjustments will be made to comply with requirements from the state education department. The district has two other models for instruction, a hybrid that allows for in-person and online learning and a third in-person model, the spokesperson said.
Runcie's comments come shortly after the Florida Education Association (FEA), the state's largest teachers union, filed a lawsuit against the state's executive order to reopen schools. According to a press release posted to Twitter, the union is suing DeSantis, Corcoran, the Florida Department of Education, the Florida State Board of Education and Miami-Dade Mayor Carlos Gimenez.
"The lawsuit intends to stop the reckless and unsafe reopening of public school campuses as coronavirus infections surge statewide," the release said.
FEA President Fedrick Ingram said in the release that DeSantis "needs a reality check, and we are attempting to provide one."
"The governor needs to accept the reality of the situation here in Florida, where the virus is surging out of control. He needs to accept the evolving science," Ingram said.
Shortly after the suit was filed, Corcoran issued a statement to Twitter in which he called it a "frivolous and a complete disregard for everybody's, especially children's, health and welfare."
On Monday, when DeSantis was asked about the lawsuit, he separated himself from the executive order saying, "I didn't give any executive order. That was the Department of Education."
Newsweek reached out to the Florida Department of Education for comment but did not receive a response in time for publication.
Asked about the lawsuit Wednesday, Runcie said that "common sense" is the way to approach the school year.
"Using common sense and recognizing that Florida looks like almost an epicenter now of the coronavirus epidemic, and it continues to spread. Here in South Florida we have over 40,000 cases, probably another 1,200 each day, over 500 deaths, an infection rate that exceeds 16 percent," he added.
"You cannot open schools in that type of environment. If you do, you will have to close your doors shortly thereafter and you're gonna spread infection throughout your community," Runcie said.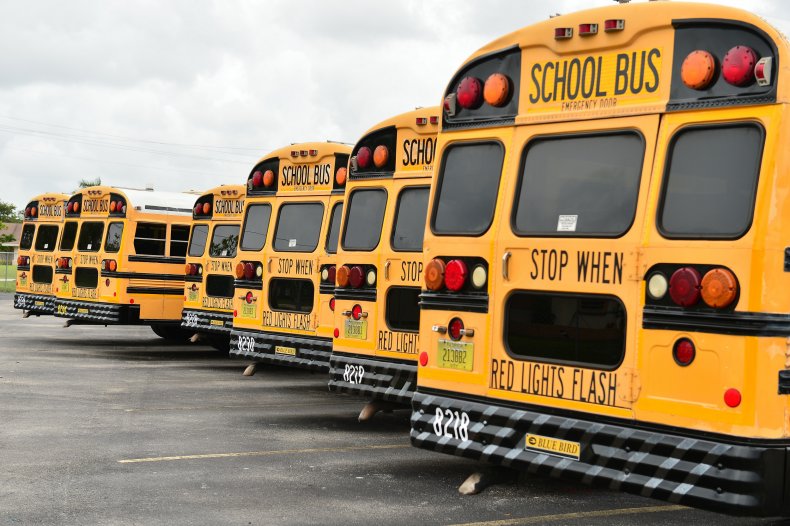 Correction: This story previously stated that the Broward County School District would defy state orders and employ online-only learning to begin the school year. However, the district is submitting a request to the Florida Department of Education to be granted an exemption for in-person instruction. The headline and the story have been updated to reflect this.
This story was updated to include a response from Robert Runcie, superintendent of the Broward County School District.