Florida Man Punched Taco Bell Employee in Ribs and Shattered Door After Argument at the Drive-Thru: Police
A Florida man was taken into custody last weekend after punching a Taco Bell employee in the ribs following a dispute at the store's drive-thru, police say.
Taurus Latron Ford, age 37, was detained by officers from St. Johns County Sheriff's Office last Saturday in the early hours of the morning, WJXT reported. The incident took place inside a St. Augustine Taco Bell after Ford shattered the door of the restaurant by kicking it.
According to WJXT, which obtained a police report detailing the alleged altercation, the suspect had been embroiled in an argument with the drive-thru window employee. He exited his car and tied to hit the member of staff—who responded by slapping Ford in the face.
It was at that point the sheriff's office claims Ford forcefully entered the store and assaulted the Taco Bell employee, who was not identified by the police department. It was not immediately clear what had sparked the initial confrontation between the pair at the drive-thru.
Inmate records confirmed that Ford was booked on Saturday shortly after 4:30 a.m. and held on $13,500 bond. He was charged with battery, property damage/criminal mischief and burglary. The records show he has since been released, leaving the facility at 8:30 p.m. yesterday.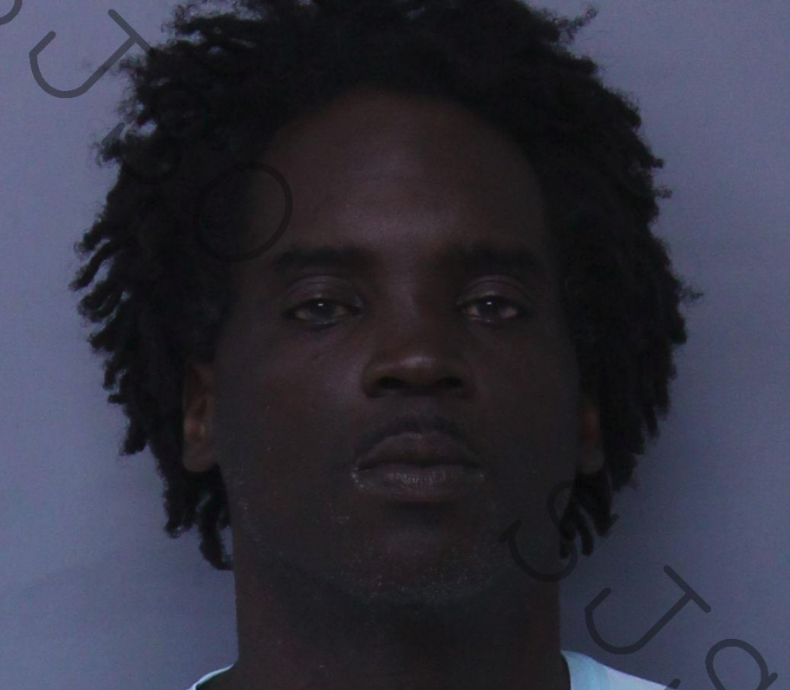 In Florida, simple battery is a first-degree misdemeanor that carries penalties of up to one year in jail or 12 months probation and a $1,000 fine, as criminal law experts Hussein & Webber explained online. Intent is a "required element of a simple battery charge," the firm noted.
In addition, it said typical sentencing for criminal mischief in the state will vary depending on the amount of damage caused in an act. Harsher penalties can include jail terms. Ford's charge—damage of $1,000 or more—is punishable by up to 5 years imprisonment.
Burglary with assault or battery—when a person enters a structure with an intention to commit an offense—is a felony which carries penalties of up to life in prison, Hussein & Webber said.
The inmate records did not confirm Ford's next court appearance nor if he had been appointed legal representation.
Earlier this year, in Pennsylvania, a group of Taco Bell employees were terminated from the fast food company after footage was posted to social media showing them beating up a customer outside the restaurant in Center City. Roughly a week earlier, a similar incident had broken out at the same location between Taco Bell staff members and a delivery driver, police said.
"We are shocked and disappointed to see this situation; we and our franchisees do not tolerate this behavior," a spokesperson for Taco Bell told Florida media outlets in a brief statement at the time.