Florida Teacher Accused of Hosting Far-Right Podcast Encouraging White Nationalists to Infiltrate Schools
A teacher in Florida has been removed from the classroom after she was accused of using a false name to host a white supremacist podcast.
Dayanna Volitich, 25, who teaches social studies at Citrus County School District's Crystal River Middle School, is under investigation for allegedly expressing a series of racist and anti-Semitic views on her podcast Unapologetic, reports The Huffington Post.
Using the pseudonym Tiana Dalichov, she boasted about bringing her white nationalist beliefs into to her classroom as well as inviting people linked to infamous far-right hate groups onto the show.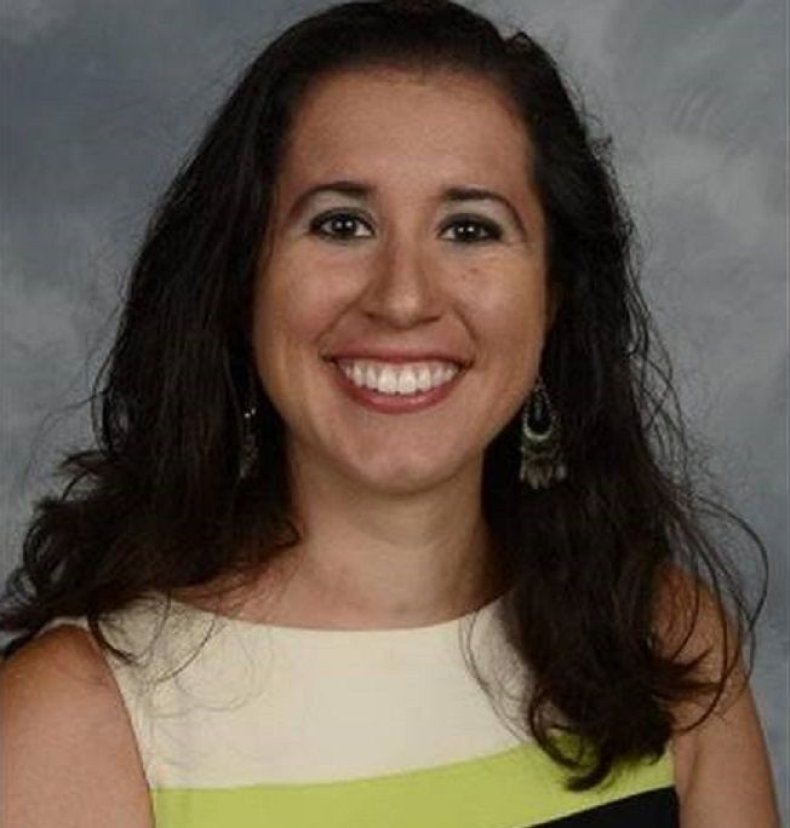 According to the Angry White Men website, one of the recent guests was Lena Lokteff, wife of Henrik Palmgren, who are known for presenting a series of far-right podcasts. Palmgren also owns Red Ice, a media outlet recently classified a hate group by the Southern Poverty Law Center.
In a recent podcast from February 26, Lokteff suggested that "science" has proven that certain races are smarter than others while discussing diversity in schools. She disputed whether a child in Nigeria could learn as quickly as one from Sweden.
Lokteff also urged other white supremacists to become teachers in order to influence children.
"They don't have to be vocal about their views but get in there," she said.
"Be more covert and just start taking over those places, I mean that's what the Left did. [It's what] a lot of these cultural Marxists and Frankfurt Scholars did."
Tiana Dalichov—a near anagram of Volitich's real name—expressed similarly far-right view on social media. As well as praising and retweeting white supremacists and neo-Nazis such as David Duke and Mike Enoch, she tweeted that Muslims need to be eradicated "from the face of the Earth" in order to stop more terrorist attacks. She also praised the work of anti-Semitic author Kevin MacDonald.
Tiana Dalichov's Twitter account, which used a picture of Voltich as the profile picture, has been deleted.
In a statement, Citrus County School District Superintendent Sandra Himmel said: "On Friday, March 2, 2018 the Citrus County School District was made aware of a concerning podcast by a Huffington Post reporter.
"The reporter indicated they believed one of the persons participating in the podcast was a teacher at Crystal River Middle School. The Human Resources department was notified and an investigation was initiated immediately. The teacher has been removed from the classroom and the investigation is ongoing.
"Pursuant to Florida Statute an open investigation and materials related to it are exempt from public record and cannot be discussed until the investigation is complete."