Florida Teacher Arrested on Child Porn Charges After Images Found on Laptop Dropped off For Repair at Best Buy
Workers for Best Buy's Geek Squad of technical support workers in Florida's Pasco County found child pornography on the computer of a Florida middle school teacher. Now that man is facing charges.
William Crawford, 69, of Wesley Chapel, brought his laptop to be serviced at Best Buy last summer. A Geek Squad worker was scanning Crawford's computer when he allegedly encountered an image of what appeared to be a prepubescent child involved in a sex act, according to the affidavit.
Best Buy contacted the authorities. After obtaining a search warrant for Crawford's computer on August 19, police seized the laptop. Later forensic work by authorities during the computer imaging process found nine more images of child pornography, which included photographs of an adult male and a prepubescent female engaged in sexual acts.
"When Geek Squad employees inadvertently discover what may be child pornography in the normal course of repairing a computer, they are required to notify their supervisors, who may in turn contact local law enforcement. We inform our customers of this policy prior to doing any work," said a Best Buy spokesperson when reached for comment.
Crawford has been charged with ten counts of possession of child pornography, a felony. He was arrested at his place of work, and had resigned from his position at John Long Middle School prior to the arrest. After being read his rights, he admitted that he knew the images were on the computer.
"Pasco County Schools has no tolerance for this type of criminal behavior," district spokeswoman Linda Cobbe said in a statement to The Tampa Bay Times. "We are disappointed and disgusted."
Crawford's first court appearance was scheduled for January 9.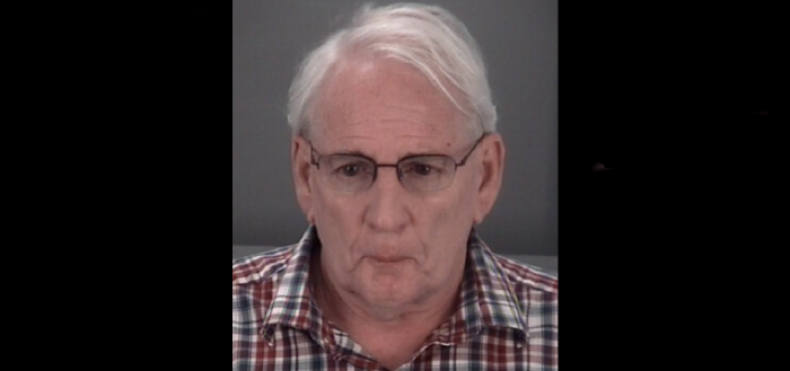 This isn't the first time a Geek Squad worker has found child pornography on a customer's laptop.
On August 11 of 2018, Robert L. Watson of Des Moines, Iowa brought his laptop to his local Best Buy after spilling gravy on it. Deciding to purchase a new laptop, he asked for Geek Squad employees to transfer his files to a new computer.
"During this file transfer process employees at Best Buy 'Geek Squad' observed multiple images they believed contained child pornography," reads the criminal complaint. "Once this transfer was complete both computers were collected by Des Moines police as evidence."
Watson later confessed that he was the only person who had access to the computer, which was protected with a password. He described several images found by detectives to them, then allegedly told authorities that he only downloaded the offending pictures because he wanted to tell others about them.
Watson, too, was charged with 10 counts of possession of child pornography.
Updated (1/9/2020 11:58 p.m.): With a comment from a Best Buy spokesperson.)
Florida Teacher Arrested on Child Porn Charges After Images Found on Laptop Dropped off For Repair at Best Buy | News