Florida Gender-Neutral Teacher Reassigned and Called 'Distraction' to Students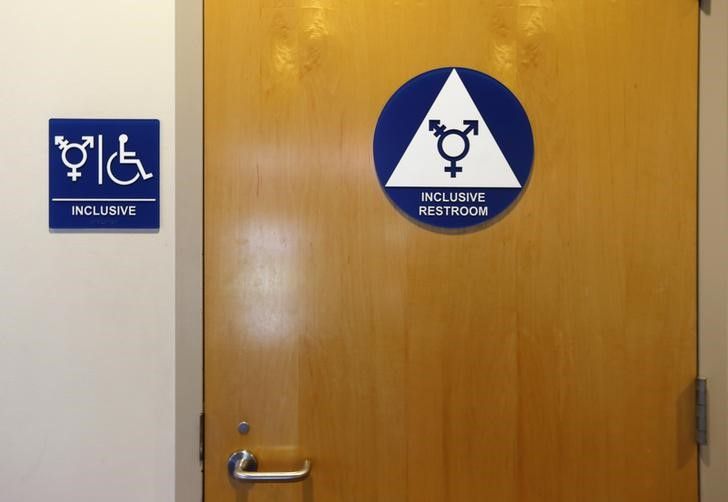 A Florida school district has reassigned a teacher for causing a "distraction" by asking students to use gender-neutral pronouns such as "they" and "Mx." rather than "Mr." or "Ms." when referring to the teacher.
Chloe Bressack had been teaching fifth grade math and science at Canopy Oaks Elementary School, but was transferred to a teaching position in the district's adult basic education program.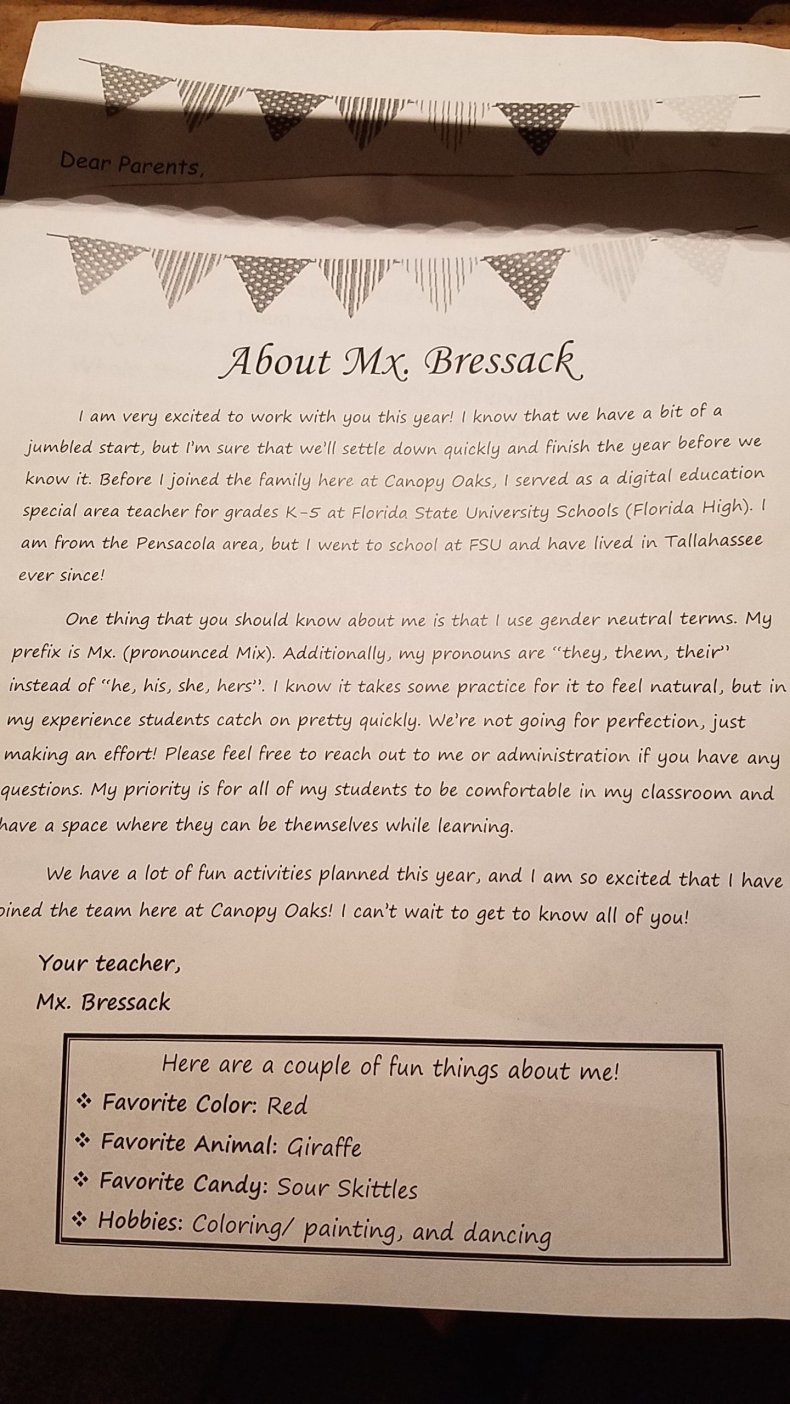 The Leon County School District has a "responsibility to provide a productive educational environment free of distractions for our students, teachers, and staff," school officials said in a statement announcing the transfer.
The move comes after Superintendent Rocky Hanna had said in a statement he would "not allow teachers in our school system to influence our children negatively—though in this situation I do not believe this is the case."
He claimed Bressack agreed to the transfer. "Given the complexity of this issue, we both agreed a different environment would be best for Teacher Bressack's educational career and for the young students at Canopy Oaks," Hanna added.
It is unclear if any parents complained after Bressack sent the letter outlining her expectations.
"I know it takes some practice for it to feel natural, but in my experience students catch on pretty quickly," the gender-neutral teacher said in the letter. "My priority is for all of my students to be comfortable in my classroom and have a space where they can be themselves while learning."
It's not the first time Leon County has struggled with gender identity.
In 2015, a middle school student, who was born male but identifies as gender neutral, arrived to school in a dress. School officials asked the student to change out of the dress, which the school said violated the dress code policy. The American Civil Liberties Union of Florida responded to the incident with a letter to the district.
The superintendent at the time later apologized and found that the dress code contained no language that required a student to dress based on their assigned gender.
The district underwent trainings on how to accommodate transgender and gender-nonconforming students following the incident. School officials across the nation are taking part in similar trainings on tolerance.