Florida Teacher Jailed for Allegedly Having Sexual Relationship With 14-Year-Old for 2 Months
A Florida middle school teacher was arrested Monday after authorities said she engaged in a sexual relationship with a 14-year-old former student over the course of two months.
Brittiny Lopez-Murray, 31, a drama teacher at Hialeah Middle School, was processed at the Miami-Dade County jail on multiple felony charges, including molestation, lewd and lascivious battery, and engaging in sexual acts with a child. Unlawful sexual activity with minors is punishable by up to 15 years in prison in Florida.
Lopez-Murray had not received any disciplinary action in the prior four years she had been teaching, according to The Miami-Dade County Public School District (M-DCPS). She was named the school's 'rookie teacher of the year' in 2017.
The student is now in high school and used to be in one of Lopez-Murray's classes, according to police. The victim's sister initially became suspicious after finding "explicit text messages and photos" that were exchanged between the student and Lopez-Murray.
The victim's father later found pictures of Lopez-Murray's "exposed breasts and vagina" that she had sent the boy, according to police. Further information was obtained by Hialeah police after interviewing the student, which eventually led to the teacher's arrest.
The student said Lopez-Murray first reached out to him in August 2021 and reportedly expressed romantic and sexual feelings for him. An initial date then led to various sexual encounters in the woman's car, including acts that took place in multiple different locations.
In a statement obtained by Newsweek Monday, the M-DCPS made it clear that it was saddened by the news and the serious nature of the allegations.
"All employees receive training and are expected to abide by the District's Standards of Ethical Conduct policy," the statement said. "It is unfortunate that despite our efforts, the actions of some individuals run contrary to the behavior that is expected of them. As a result of this arrest, M-DCPS will begin the process of terminating her employment and preventing her from seeking future work with this District."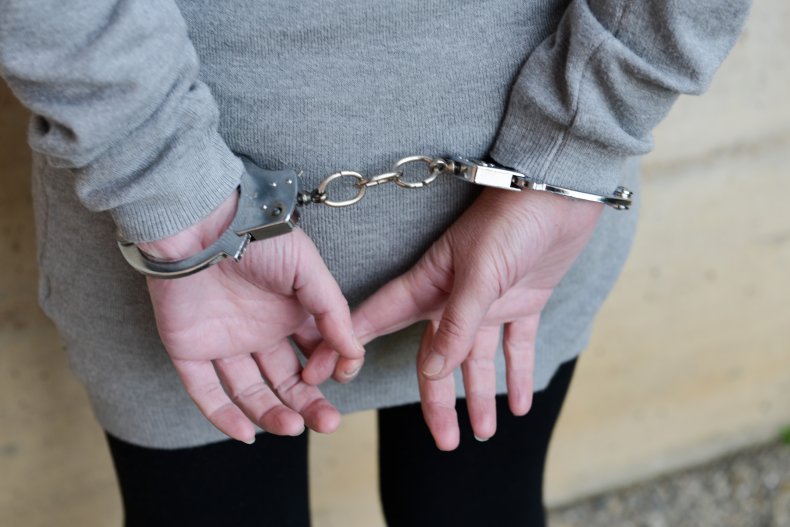 Lopez-Murray's arrest is just the latest in a series of sexually-based issues that the M-DCPS has dealt with. On Friday, a federal jury ordered the school district to pay $6 million to a former student who was reportedly assaulted at Palmetto High School. The jury decided that the school district did not do enough to stop a creative writing teacher named Jason Edward Meyers, accused of harassing and sexually abusing at least eight students during the 14 years he worked in the district. Meyers is awaiting trial in a criminal case involving the same victim.
In another case, last week, Robert Ortiz, 27, a former teacher at three of the district's schools, was sentenced to 6 1/2 years in federal prison for possession of child pornography. The Miami Herald reported that Ortiz's collection included up to 600 sexually explicit photos and videos of minors.