Florida Teen Allegedly Committed Burglary to Pay for College, Says Satan Tempted Him
A Florida teen was arrested Friday on felony armed burglary charges. During his interrogation at the Indian River County Sheriff's Office, he allegedly told law enforcement he was tempted to commit the robberies by Satan, and that he had planned to use any money he acquired towards college.
Rafael Woloski, an 18-year-old resident of Vero Beach, was picked up Friday evening just a few blocks from his family's home after allegedly using a broken window to enter the home of a neighbor who lived across the street, according to police documents. He was reportedly carrying a knife with a 2.5-inch blade.
"The defendant said he decided to burglarize homes to get money for college. He also said the devil kept tempting him to steal," said the arrest affidavit report.
The report also reveals that the neighbor called 911 about a burglary in progress, saying "someone broke a house window" and was still in her home. She apparently described him to emergency services as a white male wearing a red hat and blue shirt.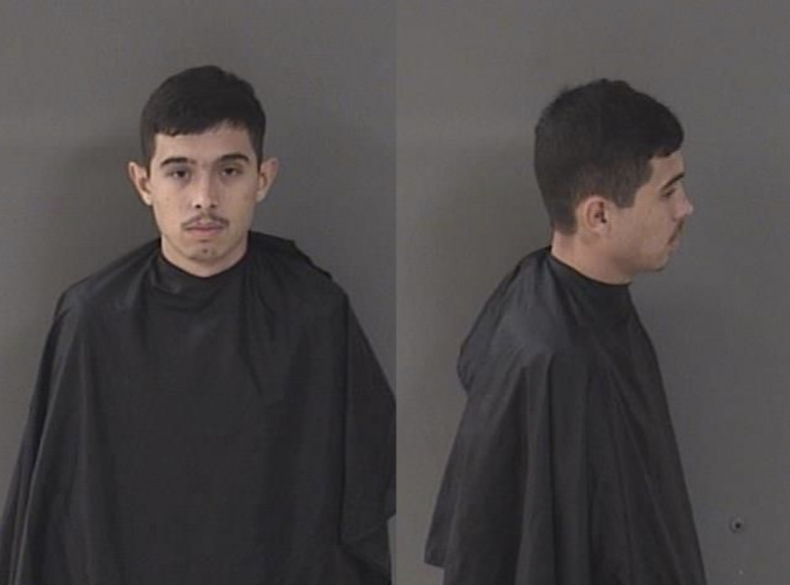 Woloski was found nearby soon after, wearing a camouflage cap with red writing on the sides and a blue shirt. When officers stopped him and read him his Miranda rights, Woloski allegedly admitted to the crimes, as well as two other robberies in the neighborhood. He was then taken to the sheriff's office.
The report made no mention of Woloski requesting a lawyer after he confirmed he had been read his Miranda rights. Instead, he appeared to willingly give police a step-by-step breakdown of the burglary.
The affidavit says the defendant stated that he left his residence on Berkshire Circle and walked across the street to a neighbor's house also on Berkshire Circle. "He cut the screen with a knife, entered the patio, looked through the window leading into the main living area of the home and saw a woman inside," the report read.
"He described her as 'possibly' Hispanic with dark hair and 'possibly wearing a black and white dress.' He then ran from the house. The patrol deputies later made contact with the homeowner who fir the description of the woman the defendant described."
There was no mention of the details of the other two burglaries, or what Woloski had stolen, if anything.
Woloski remains in Indian River County Jail, having not made the $75,000 bail, and faces three charges of Armed Burglary Dwelling, Structure of Conveyance. His arraignment is scheduled for August 13.
Newsweek reached out to the Indian River County Sheriff's Office for comment.