Florida Teen Arrested After Threatening to Kill Students in Online Game: Sheriff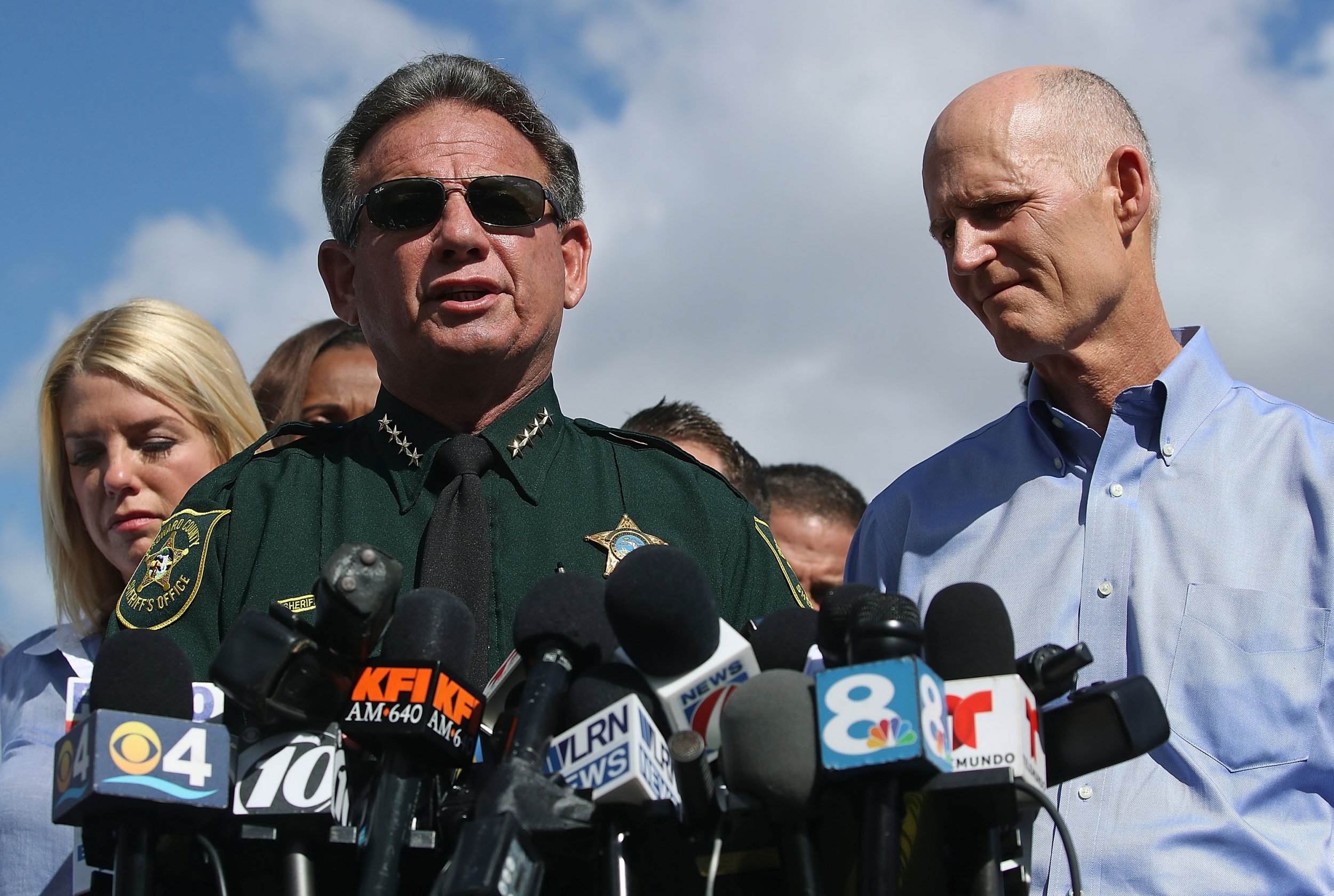 Broward County Sheriff's deputies arrested a 16-year-old boy who threatened to kill students after finding a pipe bomb in the teenager's home Monday night. The sheriff's office confirmed the arrest in a tweet Tuesday morning, and now the teen faces a felony charge for the possession of explosives.
The teenager allegedly made a threat to kill students while playing an online video game and someone called in a tip to authorities. Upon entering the teenager's home in Pompano Beach—just minutes from where a school shooting claimed the lives of 17 students and faculty in Parkland, Florida, two weeks ago—deputies found a pipe bomb and other weapons.
"Deputies with BSO's bomb squad, violent crimes and strategic investigations divisions responded, along with Homeland Security and the FBI," Joy Oglesby, a public information officer with the Broward County Sheriff's Office, said in a statement.
A tip was called into Boca Raton Police and was turned over to the BSO when it was determined that the teenager lived in Pompano Beach, the Broward County Sheriff's Office said in a statement.
Broward County Sheriff Scott Israel and the department face nationwide criticism for how they handled the Parkland high school massacre on February 14.
Last week, reports surfaced that claimed several deputies waited outside of Marjory Stoneman Douglas High School during the deadly massacre. On Thursday, former deputy Scott Peterson resigned after being suspended without pay by the sheriff's office. "What I saw was a deputy arrive…take up a position and he never went in," Israel said about Peterson at a news conference last week.
Records from the sheriff's office obtained by CNN on Tuesday revealed that the agency was contacted about gunman Nikolas Cruz and his brother at least 45 times between 2008 and 2017. Descriptions of the calls made to the agency include those of a "mentally ill person," "missing person," "domestic disturbance" and "child/elderly abuse," among other descriptions.
Previously, the sheriff's office had stated that they had responded to 23 calls about Cruz or his family.
Cruz is accused of opening fire in the halls of Marjory Stoneman Douglas High School on Valentine's Day, killing 17 students and faculty and injuring 15 more. He has been charged with 17 counts of premeditated murder. The 19-year-old had previously posted disturbing pictures of guns on his social media accounts, and in September a YouTube user going by the name Nikolas Cruz posted a comment online saying "Im going to be a professional school shooter."