Florida Teen Kills Cousin, Shoots Aunt and Grandfather in Rampage, Police Say
A Florida teenager has been arrested after he allegedly killed his cousin and injured his aunt and grandfather in a weekend shooting rampage.
Miami-Dade police documents said 19-year-old Ruben Warren Williams carried out the shooting at a home in Southwest 294th Street at around 11:15 a.m. on Saturday, after his grandfather tried to speak to him about drugs.
Kristopher Welch, of the Miami-Dade Police Department, told Local10 Miami News: "There was a verbal dispute inside of the residence that escalated and led to shots fired."
The arresting documents also stated Williams allegedly responded by shooting his grandfather and aunt and killing his cousin, who has since been identified as 27-year-old Carlton Tillman.
Miami-Dade Fire Rescue said they found Tillman on the kitchen floor with multiple gunshot wounds.
Williams' grandfather and aunt jumped from one of the home's second-story windows to escape. According to the arresting document, the grandfather broke both ankles in the fall and suffered gunshot wounds to his back, while the aunt had exit wounds to her upper extremities.
Two other adults took shelter and hid in an upstairs bedroom, along with their four children, after they heard shooting. Local 10 Miami News said the man hiding in the bedroom took his own gun and left to confront Williams.
The two then reportedly shot at one another before the man returned to the bedroom and barricaded the door with a dresser.
Officers said no one hiding inside the bedroom was injured in the shooting.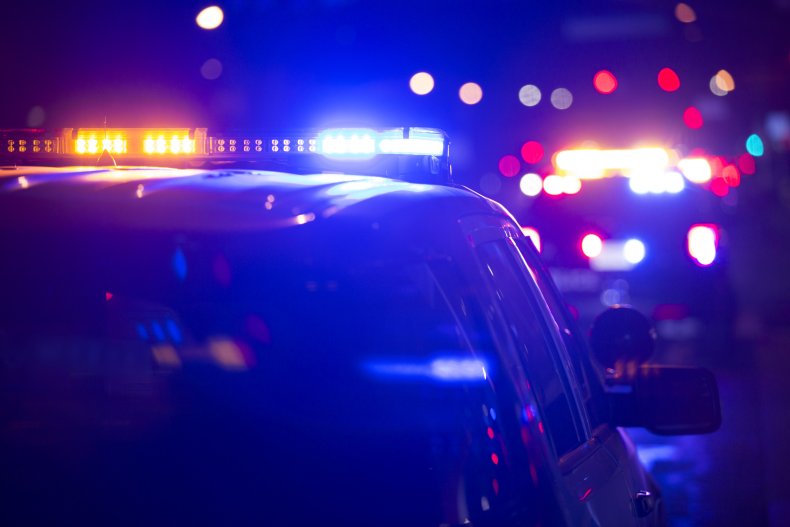 Williams then left the home and began to chase his aunt, reportedly shooting at her, according to police. The teenager ran after his relative through the neighborhood, but she was able to escape by going into a local resident's yard.
He then allegedly shot at and injured a dog that was barking nearby before he fled the neighborhood, confronting a woman who had briefly parked her vehicle in order to find the location of a store.
According to Local 10 Miami News, the woman said Williams got in on the passenger's side, held a gun to her head and told her to hand over her phone and wedding ring. After handing over the items, she drove Williams around for several hours.
Police stopped the vehicle and arrested Williams at 9 p.m.
Williams was taken to Miami-Dade Corrections and Rehabilitation and charged at 11:50 p.m. with second-degree murder, three counts of attempted murder, three counts of aggravated battery with a deadly weapon/ domestic violence, four counts of child abuse, kidnapping, carjacking and animal cruelty with intent to kill.
His aunt and grandfather were taken to Jackson South Hospital in critical condition.
Newsweek has approached the Miami-Dade Police Department for comment.