Florida Teen Lit Caged Cat on Fire, Fed Remains to His Dogs, Prosecutors Say
A Florida 19-year-old is accused of setting a caged cat on fire and feeding its remains to his dogs. The alleged act of animal abuse, which was caught on video, occurred in July 2016 but details have only been released now.
In the video, Roberto Hernandez can be seen standing over a cat in a small cage and dousing it with some sort of flammable liquid. Prosecutors said Hernandez then lights some matches and sets the animal ablaze.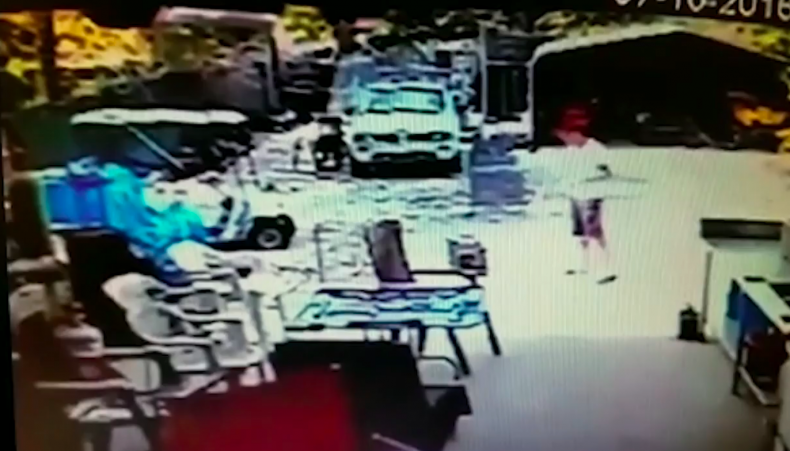 A Miami-Dade police report noted that the animal began writhing "in extreme pain and suffering seeking to escape while burning alive."
Prosecutors said the teen then "leisurely grabs a drink and watches the defenseless caged animal burn alive." Miami-Dade Assistant State Attorney Nicole Garcia wrote in a motion that Hernandez can be seen opening the cage, grabbing the burned animal and throwing it to a pack of dogs.
The incident happened outside of Hernandez's home in southwest Miami-Dade on July 10, 2016. He was 17 years old at the time.
A tenant on Hernandez's family's property, identified as Marlene Gonzalez, told police she saw him dousing the cat with the flammable liquid. She said he appeared "very entertained" as the animal burned alive and died, Fox News reported. Gonzalez eventually reported the teen to police, who arrested him in 2017 on a charge of animal cruelty.
Prosecutors have asked that Hernandez be sentenced to at least 364 days in jail and five years of probation. Hernandez's defense team has requested probation and court-ordered therapy instead, citing the teen's alleged troubled childhood and the fact that he was forced to drop out of high school to help his family farm.
Defense lawyers, who suggested Hernandez may plead guilty directly to the judge, also insisted that the animal was actually a rabid raccoon, not a cat, the Miami Herald reported.
A hearing overseen by Miami-Dade Circuit Judge Nushin Sayfie is scheduled for March 14.
Florida Teen Lit Caged Cat on Fire, Fed Remains to His Dogs, Prosecutors Say | U.S.