Florida, Texas, California Lead U.S. in New COVID Cases as Hospitalizations Pass 50K
Florida now leads the nation in COVID-19 hospitalizations, followed by Texas and then California, according to new data from the U.S. Department of Health and Human Services (HHS) released on Monday. The HHS also reported hospitalizations related to COVID in the country reached over 50,000 for the first time since February 27.
The HHS dashboard showed Florida had 10,862 COVID hospitalizations listed. The second most hospitalizations were in Texas, which reported 6,628, followed by California, which had 4,682.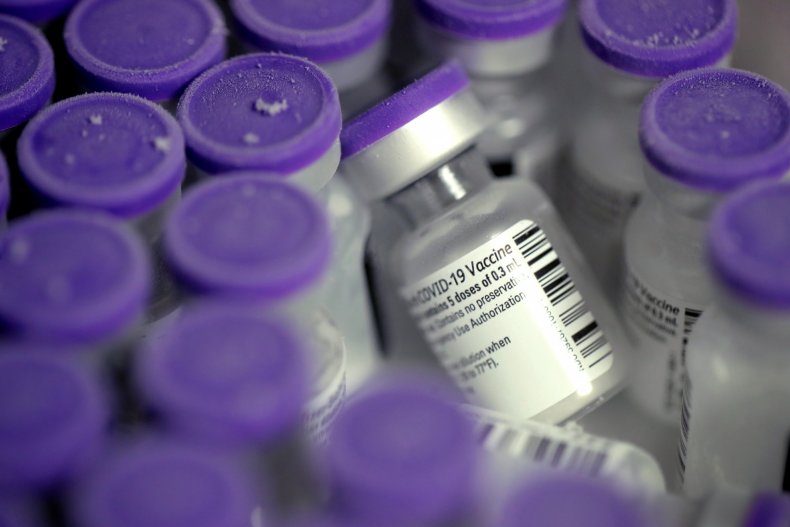 The 50,625 COVID-related hospitalizations are more than triple the number of people who were hospitalized one month ago, when 16,000 patients were hospitalized due to complications from COVID.
The United States on Monday reached President Joe Biden's goal of having 70 percent of eligible adults at least partly vaccinated, though four weeks late of his intended July 4 deadline.
Dr. Cyrus Shahpar, the COVID-19 data director for the White House, announced the vaccination goal was met with a tweet on Monday, writing, "Let's continue working to get more eligible vaccinated!"
An internal presentation from the Centers for Disease Control and Prevention (CDC) leaked last week showed how the battle against COVID-19 has changed, with the Delta variant proving more contagious and more severe than many experts previously thought.
With the Delta variant spreading quickly throughout the country, especially in Southern states, officials have increased the push to get more people vaccinated.
The CDC updated its guidance last week in regards to face masks, now stating even fully vaccinated people should wear masks in areas with high transmission rates.
"Masks should be worn indoors by all individuals (age 2 and older) who are not fully vaccinated," the CDC also advised in new back-to-school guidelines. "Consistent and correct mask use by people who are not fully vaccinated is especially important indoors and in crowded settings, when physical distancing cannot be maintained."
Florida Governor Ron DeSantis, meanwhile, issued an executive order on Friday that barred schools from mandating children wear masks when they return to school. He said of the order, "Many Florida schoolchildren have suffered under forced masking policies, and it is prudent to protect the ability of parents to make decisions regarding the wearing of masks by their children."
Reports of breakthrough infections—infections among fully vaccinated people—have occurred, though these are thought to be rare.
"The vaccines are doing exactly what we're asking them to do when it comes to keeping you out of the hospital, out of serious disease and certainly preventing your death," Dr. Anthony Fauci, director of the National Institute of Allergy and Infectious Diseases, said during a Monday press briefing by the White House COVID-19 response team and public health officials.
"The bottom line of what we are saying is...get vaccinated. I say that every single time. We all say it," Fauci added. "The COVID vaccines give strong protection against the Delta variant, and it protects you, your family, and your community."
The CDC reported on Sunday that 816,203 additional vaccine doses had been administered. The current seven-day average for doses given is 662,529 per day, which represents the highest average since July 7.