Florida Therapist Loses License for Hitting on Rape Survivor, Telling Her She's 'Extremely Hot'
A therapist in Florida has surrendered his license after being suspended for pursuing a two-time rape survivor for a sexual relationship.
According to an July 11 emergency suspension order (ESO) by the Florida Department of Health, mental health counselor Stephen McGinley told the young woman she was "extremely hot" and "I want to make love to you, girl ... slowly"
McGinley also apparently touched the unnamed teenager provocatively in a session while slow-dancing.
A week after the suspension order McGinely, 55, offered a "voluntary relinquishment" of his license, which was first approved in 1999. The Miami Herald reports his status is currently listed as "retired."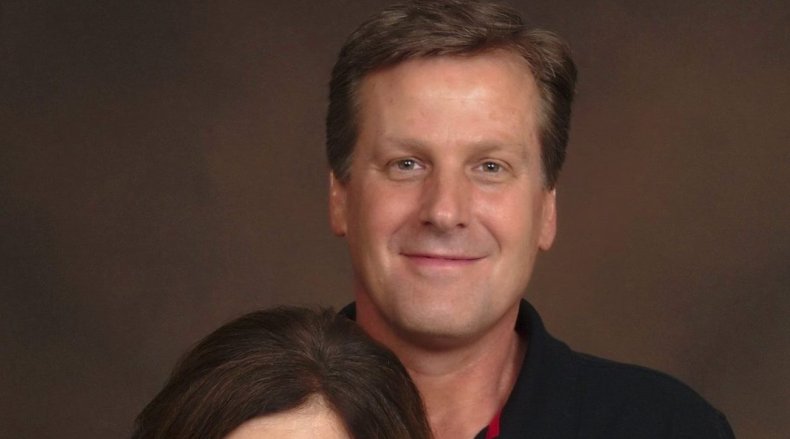 The patient, who had been being sexually assaulted in high school and again in her first year of college, began seeing McGinley in February at The Brain Enhancement Institute in Palm Harbor.
By March, he allegedly began making inappropriate comments and revealing personal details, telling her was going through a divorce and dating a 19-year-old stripper.
"Mr. McGinley became flirtatious ... during their sessions and would tell her that she was beautiful and 'hot,' the ESO states. "Mr. McGinley also told [the woman] that he wanted to take her to expensive restaurants and would sit close to her on the couch, instead of sitting in a separate chair."
In April, McGinley told his patient he wanted to "hang out" with her socially but that he'd "lose [his] license and get arrested."
Calling her "extremely hot," McGinely reportedly told the woman he fantasized about her, according to the ESO. "Mr. McGinley also began to call [the woman] 'baby' and use emojis demonstrating romantic attraction." During one session, he played a song on his phone and convinced the young woman to slow-dance with him.
"While they were dancing, Mr. McGinley grabbed [the woman's] waist and pulled her body close to his and began to kiss her," the ESO reports. "Mr. McGinley then sat down in his office chair and pulled [her] onto his lap, placing her legs around him so that she was straddling him. Mr. McGinley placed his hands under [her] sweater and cupped her breasts in his hands, over her bra. Mr. McGinley grabbed [her] buttocks and placed his hand between her legs, touching her vagina through her pants."
According to the order, McGinley took the patient's hand and placed it on his penis, through his pants.
The two were interrupted by his receptionist, who told McGinley they had gone over their established time.
In April, the woman spoke about the situation to her previous therapist, who told her parents. When McGinley texted her again the following morning, they responded that he needed to cease communication with her immediately. That day McGinley told his receptionist and the owner of the Brain Enhancement Institute that he kissed the patient.
Her parents then filed a complaint with the Pinellas County Sheriff's Office. According to the ESO, "McGinley admitted to a deputy that he felt his conduct toward [the patient] was unethical and a poor decision on his part."
Per McGinley's Yelp page, he's been working as a mental health care provider in Pinellas County since 1990, "offering counseling services specializing in addictions, anger, anxiety, Christian, grief, parenting, relationships, and trauma."
McGinley's bio also references frequent appearances on Divine Direction for Men, an evangelical Christian radio program.
"The initial attraction I had for psychology was a fascination with people and relationships. I always enjoyed listening to my father converse with other people," McGinley wrote on the Yelp profile. "I believe that God has given me certain gifts to be more than a good listener, to be a skilled therapist who can help people attain the growth they so desire."