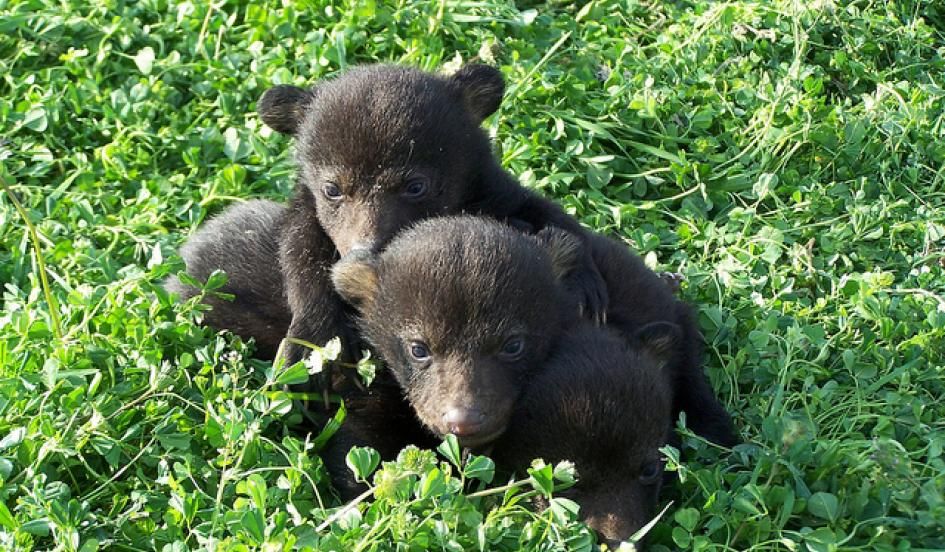 A bear hunting season scheduled for late October was approved this week by the Florida Fish and Wildlife Conservation Commission (FWC), and though the final "harvest objective" hasn't been set, officials want to remove some 320 Florida Black Bear from the state's estimated population of more than 3,000.
The commission maintains that keeping the population in check will protect the animals, says Nick Wiley, FWC's executive director. The season will last between two days and a week, depending on whether hunters meet the objective. The harvest will take place in four of Florida's seven "bear management units," the FWC says.
"The bigger the population, the more bears that are pushed out of their wild habitat and the more they're going to get in trouble and be vulnerable to getting hit on the highway, be vulnerable to getting lured into a neighborhood because of garbage," he says. "They're very resilient and very good at expanding their population. Wiithout a population control mechanism like hunting, bear populations can readily get out of hand and get out of balance."
Permits, available to Florida residents for $100 and for $300 to those who don't live in the Sunshine State, allow one "harvest" each, and permits are limited to one per hunter, the FWC's website says. Also: "The new rule also makes it illegal to sell any parts of a bear or its hide."
The plan has drawn the ire of conservationists, who maintain that the notion of bear overpopulation is too simplistic.
"One narrative is that bears are rebounding —maybe we have too many bears and that's why there are too many problems with bears causing property damage and attacking several people," explains Julie Wraithmell, director of wildlife conservation for Audubon Florida. "The other narrative is that we've developed more in bear country."
"They say bears are in our backyard, but they're actually in the bears' backyard," she says. "On top of that, we're putting out food that's drawing them in."
While the omnivorous Florida Black Bear was removed from the state's threatened species list three years ago, only 18 percent of the original habitat remains, Wraithmell says. In addition, regulations on keeping bears out of communities—such as requiring bear-proof garbage cans in regions with bear populations—are not widespread.
Not surprisingly, hunters have sided with the FWC's population-control approach.
Brad McNaughton, president of the Central Florida Bear Hunters Association, maintains: "We're the ones who take care of the game," not hunting opponents.
"Nobody wants to believe the truth...that bears are the biggest threat to bears," he says, adding: "There's not enough natural feed in the woods to feed the bear. That's why they're coming into cities, not because of the trash and all that."
Asked whether bears are the biggest threat to bears, Wraithmell responds: "I don't believe that's supported by science right now.... In addition to habitat loss, major causes of mortality for bears in Florida are roadkill and euthanasia for nuisance bears."