Florida Tourism May Take A Hit If Irma Destroys Disney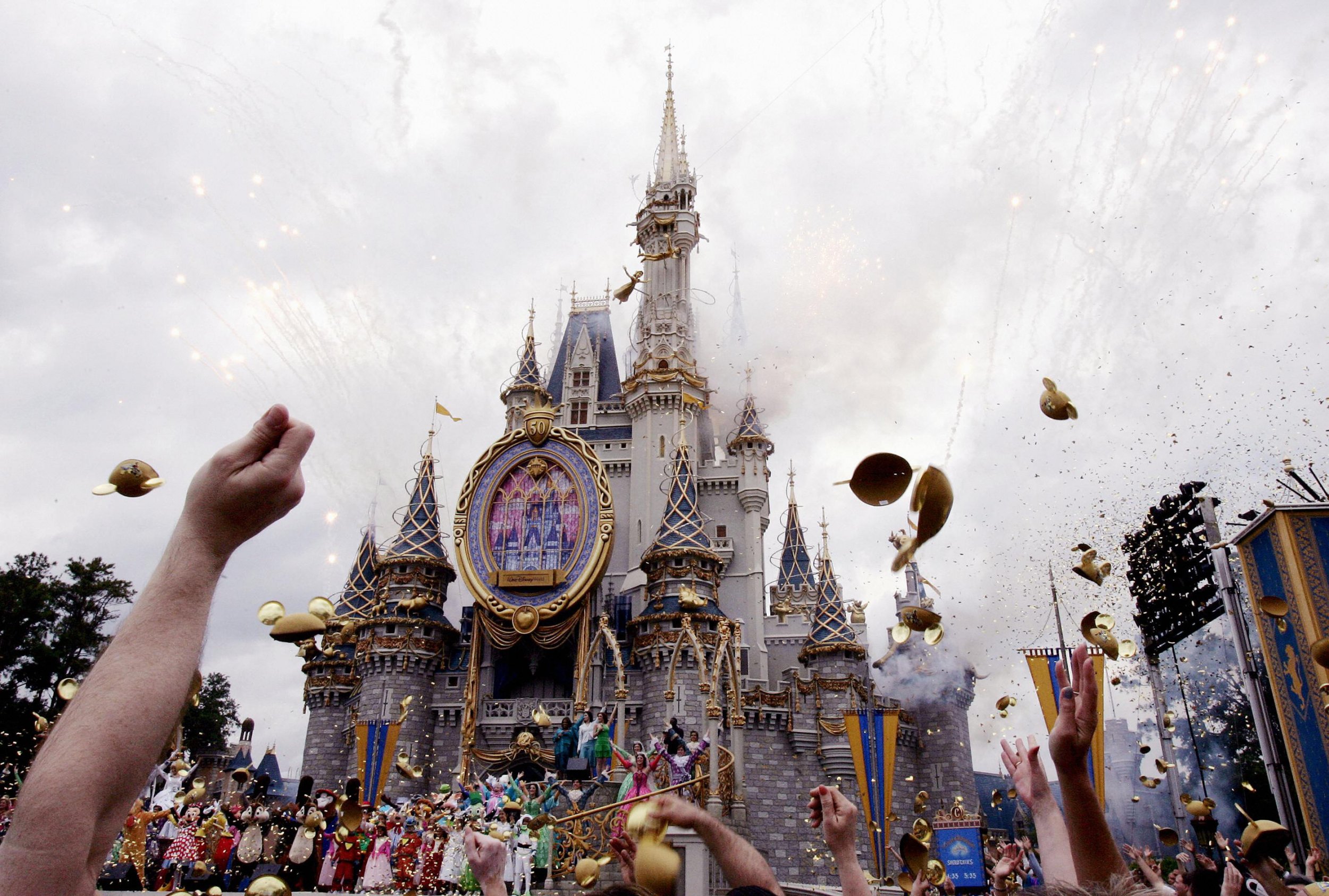 As Hurricane Irma viciously rips through Florida, it poses a threat to millions of Floridians' well-being and belongings. The powerful storm also threatens to damage one of the most popular tourist attractions in the world: Walt Disney World.
If one or all of the theme parks are destroyed by the storm, the state could face a serious hit to its tourism, which is Florida's largest industry. Each day, the park brings in millions of dollars in revenue. Just last month the state hit an all-time tourism record for the first half of 2017. About 60.7 million out-of-state tourists flocked to the Sunshine State, a majority of whom were from the U.S. according to the Orlando Sentinel.
All four of Disney World's Parks in Orlando—Epcot, Magic Kingdom Park, Disney's Animal Kingdom, and Disney's Hollywood Studios—could potentially be hit by Irma. Although the storm has not yet made it to the Orlando area, the predicted severity of the hurricane prompted the park to shut down. This is only the park's fifth time ever closing, with all of the previous reasons due to hurricane-related weather, USA Today reports.
"Based on the latest forecasts for Hurricane Irma and keeping safety top of mind, Walt Disney World Resort and Disney Springs will be closed through Monday, September 11. Resort hotels will remain open, though services and amenities will be adjusted. We hope to resume normal operations on Tuesday, September 12," a statement from the park reads.
If any of the resorts or rides suffer physical damage from the hurricane, investors' outlook on the company may be disrupted, BTIG analyst Rich Greenfield told WGN-TV. But if all remains well, he predicts a short-term closure will not alter investors' outlook.
Thankfully for individuals worried about taking a loss on previously purchased Disney tickets, the park offers refunds and reschedules for those with vacation plans impacted by Hurricane Irma. The company outlines a detailed hurricane policy on their website. Additionally, for questions about rescheduling or canceling a trip, the company advises guests to call (407) 939-7818 or chat with a representative online.
Fortunately, as of Sunday evening, the happiest place on Earth is standing. And judging by the theme park's latest tweet (below), it looks like guests are still enjoying their time at one of the world's most popular destinations.