Florida to Help Tourism and Sleepy Children With New Law for Permanent Daylight Saving Time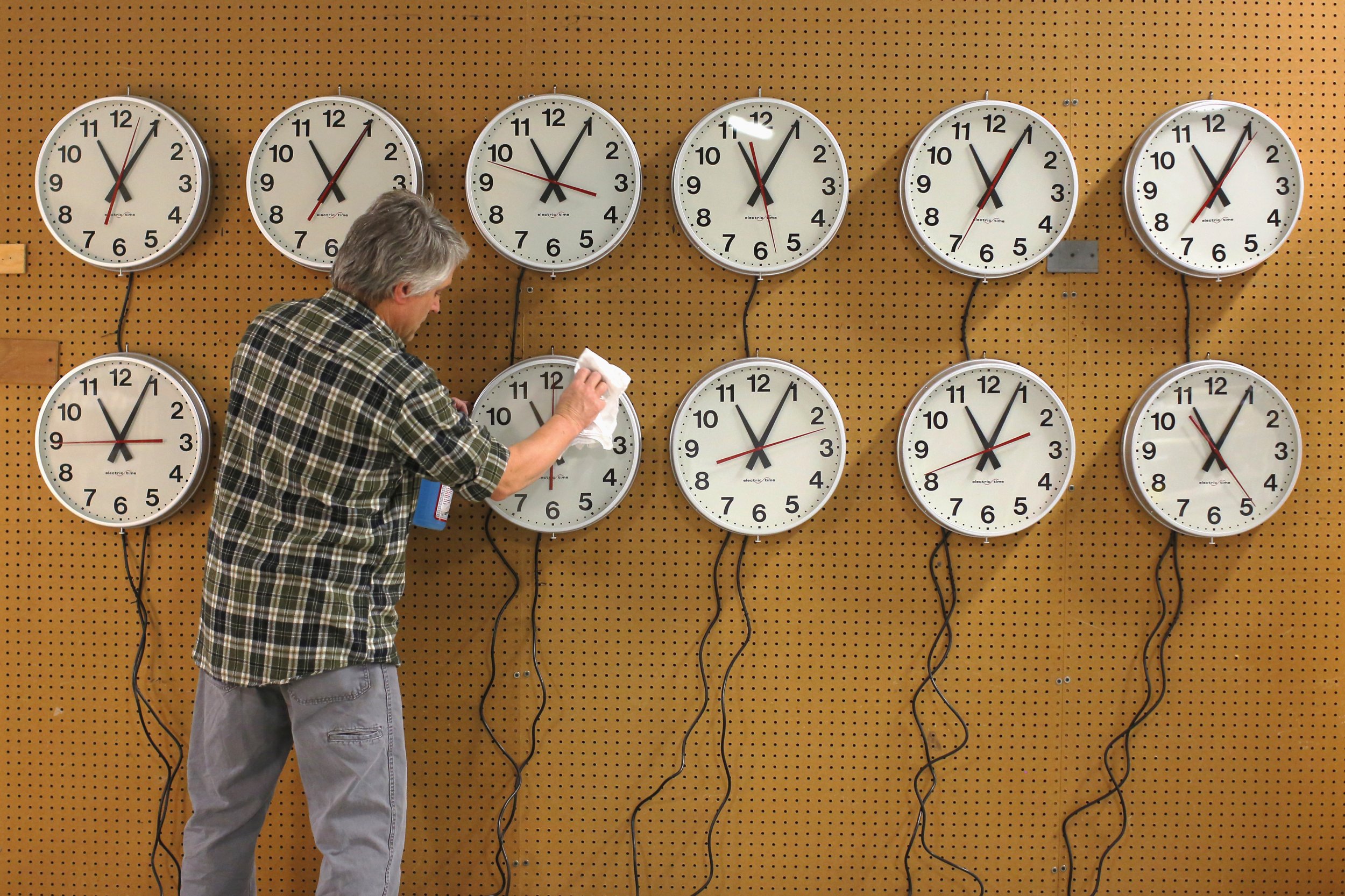 Florida lawmakers want you to have more fun in the sun.
Lawmakers have proposed the Sunshine Protection Act to make daylight saving time a year-round affair in Florida. Both the state House and Senate passed their proposals in committee this week. "I can't tell you how many people have come up to me who have said even my high school age kid, it's hard to get him up in the morning when we fall back the clocks," Greg Steube, Republican state legislator, told the Senate Community Affairs Committee on Tuesday, as reported by The Miami Herald. The state senator added that people in the tourism industry can't keep their businesses open as late when the sun sets so early.
The new law would mean that after the winter solstice, sunrise would happen around 8 a.m. Eastern time and sunset would be around 6:30 p.m. Eastern, rather than 7 a.m. and 5 p.m., respectively. Daylight saving time currently runs from the second Sunday in March through the first Sunday in November.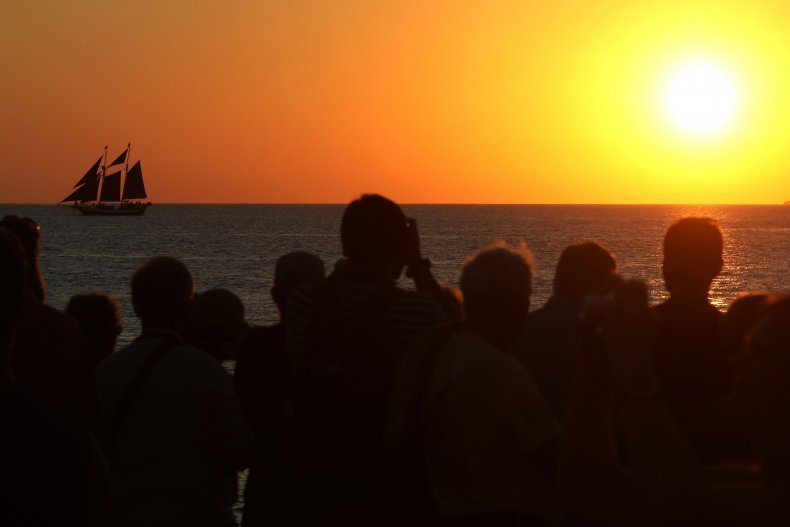 Florida isn't the only state that has proposed ditching the clock change by keeping daylight saving time all year long. Massachusetts has had a special commission studying its effects on crime, the economy, school time starts and other factors. Late last year, they found that there would be less crime, fewer traffic accidents and energy savings, reported CBS Boston.
Maine, too, has set its eyes on year-round daylight saving time. There was a catch in that state's bill, which was floated last May; it required that other states in New England including Massachusetts and New Hampshire to pass laws abandoning the traditional time patterns as well, reported Boston.com at the time. The move to an all-year-round daylight saving time would essentially function like a timezone switch—moving from the Eastern to Atlantic time zone.
Should any of these states change their clock practice, they would be joining most of Arizona and Hawaii, which observe standard time all year. Moving the clocks forward one hour in the spring doesn't happen in those states. The Navajo Reservation still observes the time change, which is why not all of Arizona follows the same time changes.
For all the fuss about daylight saving time, its history does have some logic. It began in Germany in 1916 as a way to save electricity, according to History.com. But the long-held belief that American farmers wanted a new time system for more time to work in the fields is a myth; the sun managed farmers' schedules, not time. The time change, implemented during World War I in 1918, created a scenario in which farmers were stuck waiting an extra hour for the dew to evaporate in the mornings and meeting shipping schedules became difficult, as cows' milking schedule didn't change either.
The U.S. had multiple local practices for time changes, and in 1965, there were 23 different start and end dates to daylight saving time in Iowa alone. According to History.com, the mismatch of timings was so bad it was described as "a chaos of clocks," by Time in 1963. In 1966, the Uniform Time Act standardized daylight saving time to be from the last Sunday in April to the last Sunday in October. The dates were extended to March through November in 2007.
The debate over the time change, so it seems, lives on.