Florida Transgender Woman Vanishes During Layover at Dallas Airport
Pauline del Mundo, 59, was on her way to Cozumel, Mexico for a vacation. En route from Tampa, Florida—where she lived—she had a connection at the Dallas-Fort Worth International Airport. She never made her connecting flight and hasn't been heard from since. Her family is concerned she might have fallen victim to a string of transgender attacks in the Dallas area recently.
"We were alarmed," del Mindo's sister Lilia Acebron told Tampa's WTSP 10News. "We tried to reach her on her cellphone but her cellphone was dead."
Del Mundo left Tampa on September 14 for the scheduled 10-day vacation. She had recently been dealing with pain from a rotator cuff injury, which impacted her ability to work as a nurse in the Tampa area.
During her connection at the Dallas airport, del Mundo called her sister saying she had suddenly changed her mind about the vacation and needed to return home to Tampa. Acebron says she sounded "depressed" and was "incoherent," much different from the otherwise "bubbly" sister she knew.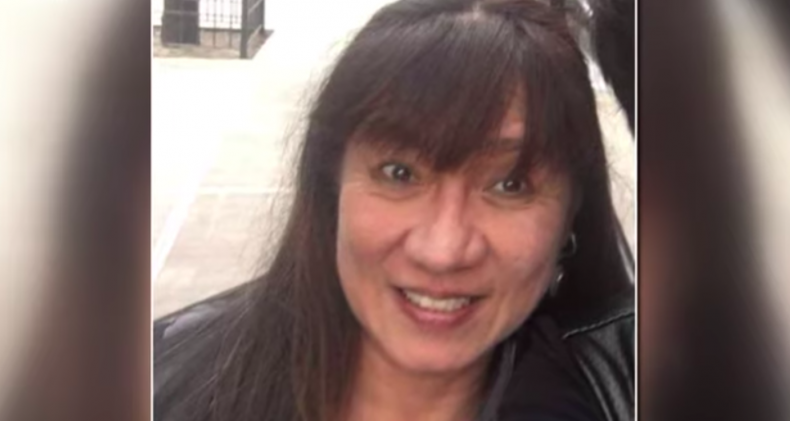 "She's a hard-working woman, she always worked overtime," Acebron told WTSP 10News. "But she was still having some pain, some limitation of movement, so she considered herself disabled and I think that's why she started getting depressed."
Her family is working with airport police in Dallas in addition to local authorities in Tampa. Dallas airport police released Tuesday a surveillance camera image of del Mundo on the day she disappeared.
Family described del Mundo as being of medium build, standing 5-foot-6 inches and having long, brown hair. She's an American citizen of Filipino descent, speaks with an accent and might be using the names Paulino, Paula or Pauline.
Del Mundo's family is concerned she might have fallen victim to the string of attacks and murders against transgender people in the Dallas area recently.
"We were afraid it was our sister," Acebron said, referring to the other instances of violence against transgender people in Dallas. "There's a lot of things going on in my mind, which I don't want to think about."
Last Friday an unidentified transgender woman was shot multiple times at a Dallas bus stop. She survived and her attacker was arrested Tuesday.
Muhlaysia Booker, 23-years-old, was murdered in Dallas in May, mere weeks after video of her beating shocked the community. A 33-year-old man was arrested for her death and the deaths of two other women in the area.
A week after Booker's murder, 26-year-old Chynal Lindsey was discovered dead in a Dallas lake. A 22-year-old man was arrested in connection with her murder.
"I really love her so much, I miss her so much," Acebron told WTSP 10News. "We just want to see her alive."
Anyone with information about Pauline del Mundo should call DFW Airport Detective Sgt. Karl Ross at 972-391-7221.