Florida Red Tide: Inmates Worked to Clean Up Beaches For $0 a Day
Working for free, inmates in Manatee County, Florida, have cleaned up the wreckage left by the red tide.
Four inmates from the Manatee County Jail helped conduct a beach cleanup earlier this month, Manatee County Sheriff's Office Public Information Director Dave Bristow told Newsweek. The prisoners worked two eight-hour days in August. Their labor was part of the statewide cleanup being conducted in response to the destruction caused by the red tide, an algal bloom in southwest Florida that has killed hundreds of manatees, turtles and dolphins and caused tons of marine life to wash up on beaches.
The inmates participating in the red tide cleanup came from what Bristow referred to as "our road gang from the jail." Prisoners in Manatee County, like those throughout Florida -- and across the country -- work to shorten their sentence time, according to Director of ACLU National Prison Project David Fathi.
"Low-risk inmates work inside and outside the jail," Bristow told Newsweek. "Approximately 20 inmates [are] assigned," to the road gang. "They are all inmates sentenced to county time, which means less than a year. They can get three days off the sentence for every 30 days of work, but we're not talking about a ton of time because their sentences run less than a year to begin with."
Governor Rick Scott declared a state of emergency in seven Florida counties -- Charlotte, Collier, Hillsborough, Lee, Manatee, Pinellas and Sarasota -- last week.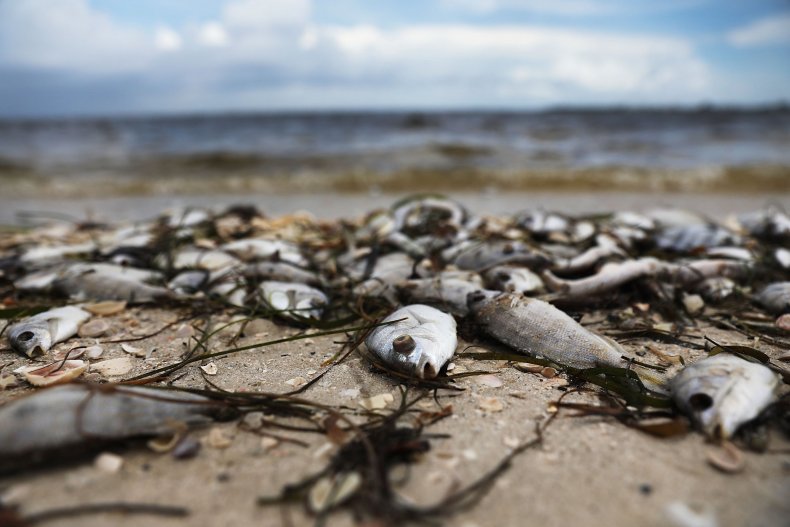 Of those, Manatee was the only county that confirmed it has used inmate labor in the red tide cleanup, with prisoners volunteering to participate.
Charlotte, Collier, Lee and Pinellas counties told Newsweek they had not used inmates to assist with sea life disposal efforts, and Hillsborough County did not comment prior to publication.
Sarasota County is using individuals convicted of low-level crimes to help with cleanup efforts as part of a broader program that enables some offenders to avoid imprisonment.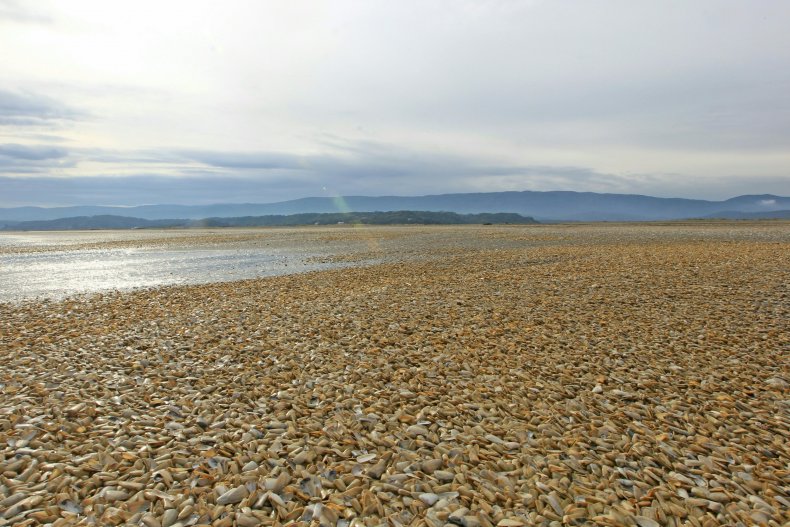 Sarasota developed an initiative in 2010 to limit the jail population and provide low-level offenders an alternative to imprisonment, Sarasota County Community Affairs Director Kaitlyn R. Perez told Newsweek. The Sheriff's Offender Work Program (SOWP) allows those arrested for driving on a suspended license, disorderly conduct or driving under the influence to avoid jail time.
Inmates in the program participated in cleaning up beaches affected by the red tide.
"From August 2 to August 14, two hundred and eight offenders performed 490 man hours of labor. In total, they collected 545 bags of trash or remnants of red tide which equals 137,905 pounds or 69 TONS," Perez told Newsweek.
Last year, 305 people were sentenced to the SOWP, according to the Sarasota County Sheriff's Office 2017 Annual Report, which notes that "this work saved the county an estimated $102,369.83 which would have been paid to contract labor." SOWP participants beautified beaches, parks and cemeteries.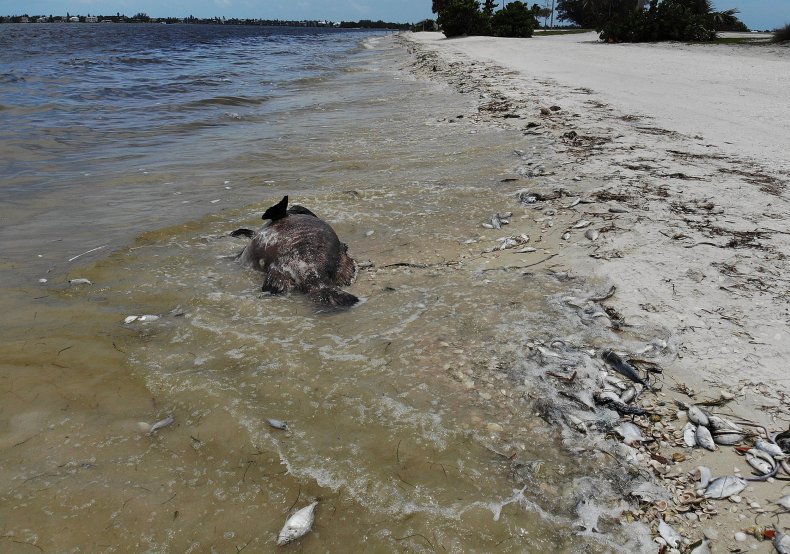 While Pinellas County did not deploy inmate labor to assist with red tide waste removal, prisoners frequently take part in public works projects. "Sentenced inmates [at Pinellas County Jail] are required to work," Corporal Jessica Mackesy, Public Information Officer at the Pinellas County Sheriff's Office, told Newsweek. "They do not get the choice whether they want to be paid or not," but they can receive as much as five days off their sentence each month for working a five-day work week of seven- to nine-hour days.
Florida's policy of using inmate labor is not unusual, Fathi told Newsweek.
"In my experience, most prisoners want to work. They want to do something constructive. They want to get out of their cells. The problem is given the vast power inequality, there's also a real potential for exploitation and abuse that we need to be careful about." But Fathi also said that prisoners should be paid for their labor.
The Sentencing Project Executive Director Marc Mauer agreed that allowing prisoners to work can be beneficial, but labor policies can also be exploitative. When told about Pinellas County's compensation, he said "five days off your sentence is extremely modest compensation, but for people who aren't getting any kind of compensation, five days is going to seem valuable. It doesn't mean it's fair. In many ways, it's taking advantage of extremely low-wage labor."