Florida Man Tried to Get Back at His Ex-girlfriend by Putting Lysol in Her Pickle Juice, Bleaching Her Clothes
A Florida man was taken into custody in Volusia County this week after allegedly spiking his ex-girlfriend's drink with cleaning product and bleaching her clothes.
Richard Lewis, 25, was arrested by deputies from the DeLand Police Department on Wednesday afternoon following a heated confrontation with another individual, Tiera Cotton. The pair had been fighting about the end of their relationship, WKMG-TV (ClickOrlando) reported.
According to the Florida media outlet, Lewis admitted to police he attempted to poison Cotton by putting Lysol in her pickle juice. He told deputies he did so because he was "frustrated." His partner told police he also poured bleach on her clothes and sent her threatening texts.
Inmate records posted online this week by Volusia County Corrections confirmed the suspect was charged with battery causing bodily harm, criminal mischief above $200 but below $1,000 and the poisoning of food or water. Lewis was being held on a $15,000 bond.
WKMG-TV reported police arrived on the scene shortly after 4 p.m. on Wednesday and spotted blood on a doorway and a broken window. The officers noted in a police report they could smell bleach and it appeared wine bottles had recently been thrown about inside the residence.
Cotton said the situation escalated after she broke up with Lewis and he later forced his way back into the home. The suspect was accused of smashing a window to unlock the door. Police said Cotton hurled a knife and some wine bottles toward Lewis when he re-entered the property.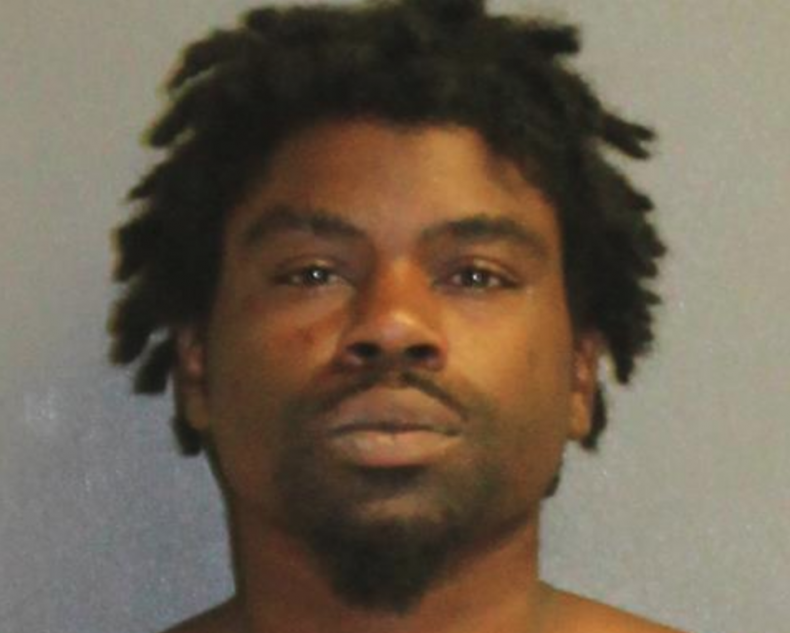 Cotton, who then fled to a neighbor's home, claimed Lewis also stole her computer, WKMG-TV reported. Later, the woman asked her mother to go to the residence to check if Lewis was still there. Cotton said she then received a threat via text message from her ex-boyfriend.
In Florida, poisoning of food or water is a first-degree felony.
Last year, a Florida man was charged with poisoning after allegedly putting bodily fluids into a co-worker's drink. Robert Tyson, 62 at the time, was a Center for Dermatology staff member who admitted to his bosses he put a "couple drops of semen" in her water.
Yesterday, The Smoking Gun reported Tyson had entered a no contest plea and was sentenced to probation and 250 hours of community service. The Tallahassee man, now 63, also has to undergo mental health and sexual health evaluations while staying away from his female victim, who was not named by police.