Florida: Walmart Shoplifter Found With Two Dead Alligators in His Car, Police Say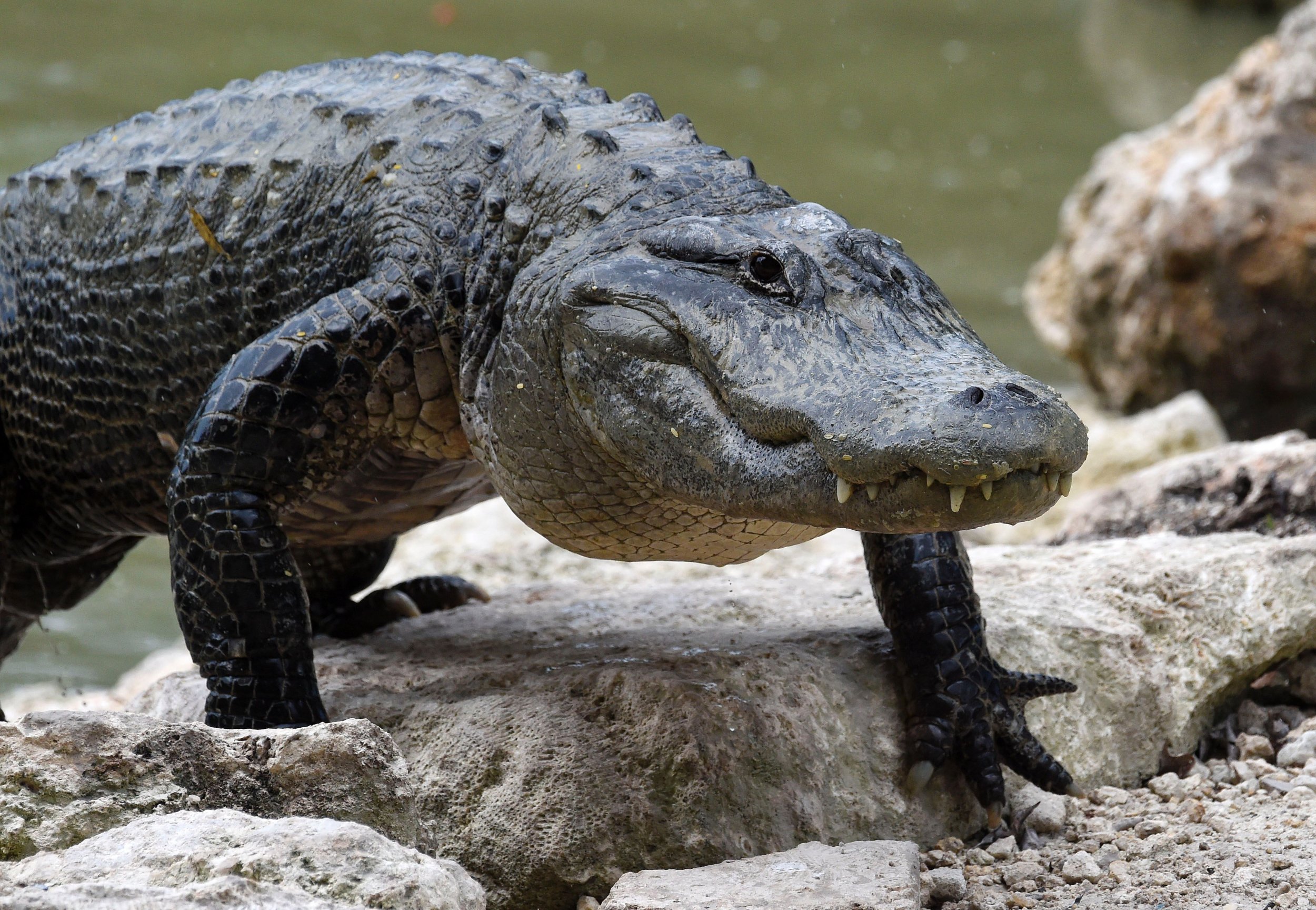 A Florida man was arrested this week after police searched his vehicle on suspicion it held stolen Walmart goods—and found two dead alligators in the trunk.
Christian Thomas Elmore, aged 25, of Fort Pierce, was detained on Monday just before 5 p.m. after officers were called to the Okeechobee Road Walmart store to investigate an alleged case of shoplifting. The call was made after the store's loss prevention officer, Kara Hudson, said she had observed the suspect taking items and placing them into his car without paying.
Hudson told the St. Lucie police officer that Elmore had been spotted in the sporting goods department picking out fishing gear. He left the Walmart using the garden center exit, passing all shop tills. He was approached by Hudson in the parking lot and agreed to return inside.
The information was released online in an arrest affidavit and first reported by the Miami Herald. The arresting officer said in the report that Elmore had agreed to return the goods.
"Upon Elmore opening the trunk of his vehicle, I observed all of the Walmart fishing items and two dead alligators," the affidavit stated. "The dead alligators were in plain sight." The items taken from Walmart totaled $232. But killing alligators is a third-degree felony in Florida.
Elmore was charged with two counts of killing or possessing alligators and one misdemeanor charge for theft under $300.
Elmore was placed under arrest and transported to St. Lucie County Jail. Bail was set at $8,250. Florida Fish and Wildlife Conservation Commission officers arrived on the scene and seized the two dead alligators. They were taken for evidence, the police report said.
According to the Miami Herald, Elmore was released later on Monday night. It remained unclear exactly what size the two alligators were and how long they had been deceased.
According to the Florida Fish and Wildlife Conservation Commission, there are about 1.3 million alligators in the Sunshine State. They can be found in all 67 counties, it said. In one brochure, it warned the public that "state law prohibits killing, harassing or possessing alligators."
It elaborated: "Alligators are an important part of Florida's landscape and play a valuable role in the ecology of our state's wetlands. Alligators are predators and help keep other aquatic animal populations in balance." Florida authorities maintain the Statewide Nuisance Alligator Program that permits the lawful killing of approximately 7,000 "nuisance alligators" every year.