Florida health officials said that while they expected an uptick in coronavirus metrics over the summer, none predicted the Delta surge to be as significant as it has been across the state.
"Most of us, and this is across the nation and many of the experts, did not expect to see a surge as significant," Dr. Vincent Hsu, executive director of infection prevention at AdventHealth and hospital epidemiologist, told Newsweek on Thursday.
"In the United States as a whole, this surge has not overwhelmed hospitals, but in Florida, it has," he added. "We are at our greatest number of admissions in Florida. We have exceeded the peak that we had seen in January 2021. It is really the most significant numbers that we have ever seen thus far in the pandemic."
Hsu said many in the healthcare profession didn't anticipate such a dramatic increase in COVID cases and hospitalizations because a significant number of Americans have been fully vaccinated since rollouts began for most of the public this spring.
However, he noted that more infectious variants could emerge at any time, and that is exactly what the nation is facing now.
"The Delta variant is the most prevalent variant in the U.S. It is clearly documented as significantly more infectious than what we've had previously," Hsu said. "What this is resulting in is a surge of cases, and we're seeing now in Florida, this surge has been remarkably more accelerated than we have seen with previous surges.
"It has significantly increased the number of patients that are admitted into our hospitals, at a rate much faster and we have seen with previous surges."
He said the variant has also increased the number of breakthrough infections among the fully vaccinated population but noted that the efficiency of the vaccines has prevented those cases from requiring hospitalization.
"This is a serious issue. It could happen to anybody. Your risks of getting infected are much greater when you're unvaccinated," Hsu said. "We see younger folks having severe illnesses, pregnant women who have yet to deliver that have also severe illness. You are at risk if you're unvaccinated."
As of Thursday morning, AdventHealth, which is Central Florida's largest hospital system, reported about 1,000 COVID hospitalization. Of those, about 93 percent to 95 percent are unvaccinated patients.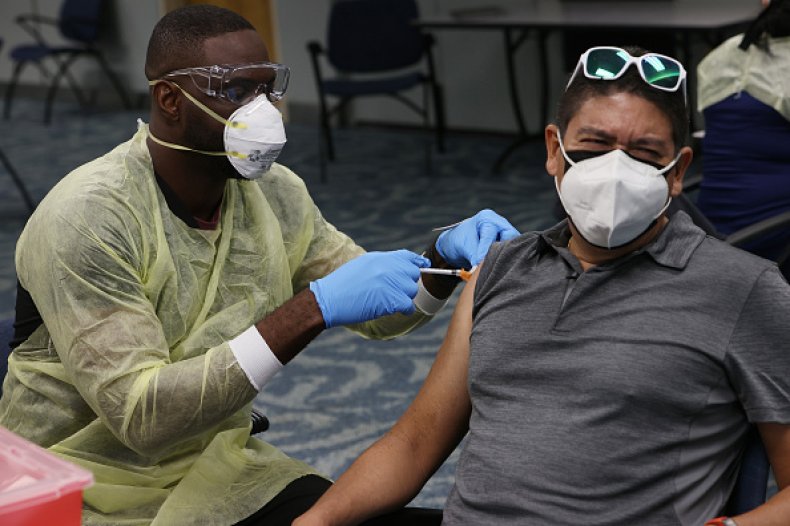 Earlier this week, AdventHeatlh, which has locations across Orange, Osceola, Seminole, Lake, Polk, Volusia and Flagler counties, announced its ICU was moving its COVID threat level to "red" and suspending all non-urgent elective surgeries in order to increase capacity.
"I can't pinpoint a single issue right now, and it's probably too early to tell, as to why Florida has been such a hot spot," Hsu said.
"From a policy standpoint, there has been a longer period of time where patients have been able to been unmasked. We're certainly a tourist destination. There could be weather and crowding consideration as well," he said about the multitude of factors that might have caused the state to face its biggest COVID surge since the pandemic began over a year ago.
And while Florida is currently one of the states that has been hardest hit by the rapid spread of the Delta variant, Hsu warned that any state could be next.
"We have to sound the warning signals that this potential surge could occur in any other state as well. We want to make sure that others know about what we're seeing because there are other states and municipalities with similar vaccination rates," he said. "It's very possible as a surge could occur at some later point in those areas."
His best advice to states, municipalities and private businesses where the Delta variant might hit just as hard next is to get as many people vaccinated as possible beforehand to reduce the spread of not only the original strain but the Delta variant as well.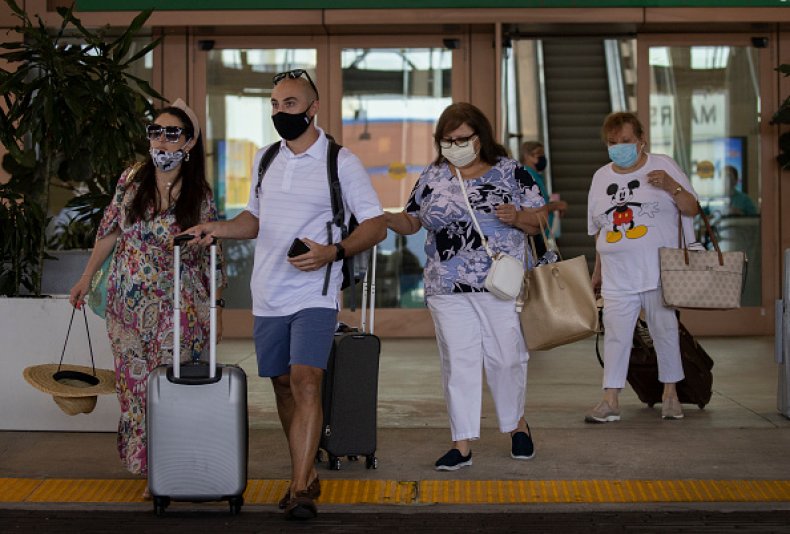 He said it would also be beneficial to follow public health recommendations from the Centers of Disease Control and Prevention that might include putting masks back on.
"We know that vaccines are effective and we want to continue to encourage everyone who is unvaccinated to to get vaccinated. But currently, the way it stands right now, more needs to be done, because we are seeing a significant surge of infections, as well as hospitalizations," Hsu said.
"That's one reason why we do need to, unfortunately, move back to mask wearing and distancing for a period of time."
He recommends that even vaccinated individuals wear masks when indoors or in public places to further reduce risk of infection and prevent spreading the virus to others.
He added that while he is hopeful Florida will be able to turn the tide on the latest surge in hospitalizations, the state must remain prepared to treat an influx of COVID patients.
"We are still seeing a rise that's very steep. Maybe we can see a decrease in the next few weeks, but we have to be prepared that this may occur for a prolonged period of time," Hsu said. "We have strategies in place to try to take care of these patients for a long period of time.
"We're still in the middle of a pandemic. We hope to see light at the end of the tunnel. I'm very optimistic that we will, but how well we get together, as a society, to protect ourselves and each other is really going to be crucial in the next few weeks to months."
Uncommon Knowledge
Newsweek is committed to challenging conventional wisdom and finding connections in the search for common ground.
Newsweek is committed to challenging conventional wisdom and finding connections in the search for common ground.
About the writer
Katherine Fung is a Newsweek reporter based in New York City. Her focus is reporting on U.S. and world politics. She has covered the Republican primary elections and the American education system extensively. Katherine joined Newsweek in 2020 and had previously worked at Good Housekeeping and Marie Claire. She is a graduate of the University of Western Ontario and obtained her Master's degree from New York University. You can get in touch with Katherine by emailing k.fung@newsweek.com. Languages: English.