Woman Accused of Swinging Bag Filled With Chihuahuas Inside Florida Bar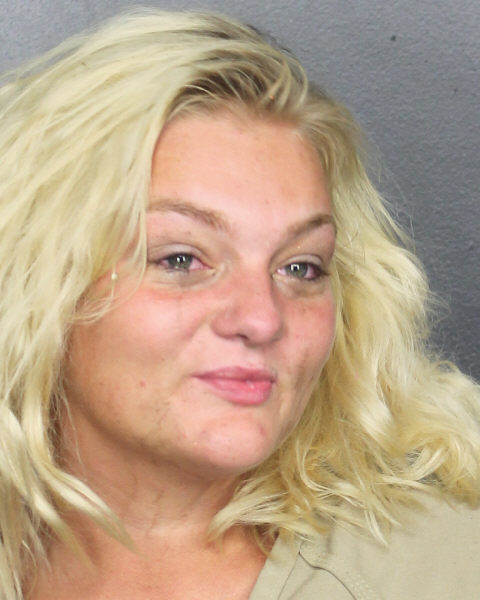 A Florida woman was arrested after she allegedly stuffed four dogs into a backpack and swung them around a bar.
Teresa Gardner, 27, was arrested by Broward Sheriff's deputies on Sunday morning on multiple charges, including tormenting animals and resisting arrest, WTVJ reported. Witnesses told deputies that they saw Gardner swing the backpack filled with the scared chihuahuas at the Briny Irish Pub off East Atlantic Boulevard in Pompano Beach, Florida.
Gardner allegedly slammed the backpack on tables and benches at the bar.
Deputies rescued three four-week-old puppies and their mother, who appeared shaken and tormented, according to WTVJ. The puppies were transported to Broward County Animal Care and Control and seen by a veterinarian. They were reported to be in good health despite being abused.
"It's hard to understand why she would have animals in a bag like this. They could've died, I don't know why anyone would take puppies to a bar at all, it's a very bizarre situation," Broward Sheriff's Office spokesperson Gina Carter told WTVJ.
When deputies attempted to arrest Gardner, she reportedly moved away and said "no," reported WSVN. She later refused to exit a police car and as forcibly removed.
Gardner was being held on $1,000 bond on charges of animal cruelty and resisting arrest. It was unclear if Gardner had a lawyer.
In other odd animal news, Florida troopers were surprised by a slew of exotic animals while conducting a traffic stop in Seminole County. Florida Highway Patrol responded to a call that a driver in a pickup truck hauling a trailer on State Road 417 was driving erratically on December 1.
Troopers found Shane Christopher Taylor, 27, driving erratically on Interstate 4, Spectrum News reported. The trooper wrote in an arrest report that Taylor's eyes were bloodshot and he was slurring his words.
Troopers reportedly found several exotic animals, including a tortoise, wallaby, a ring-tailed lemur, a parrot, a goat and a sheep. The goat and sheep were reportedly bleeding and had several lacerations. The lemur, meanwhile, ran out of the truck and into the highway.
Taylor was charged several counts of DUI, DUI property damage and injures, driving with a suspended license and leaving the scene of an accident. More charges were expected from the Florida Fish and Wildlife Conservation Commission.