Woman Allowed 2-Year-Old To Smoke Meth, Roll Marijuana Joints, Police Say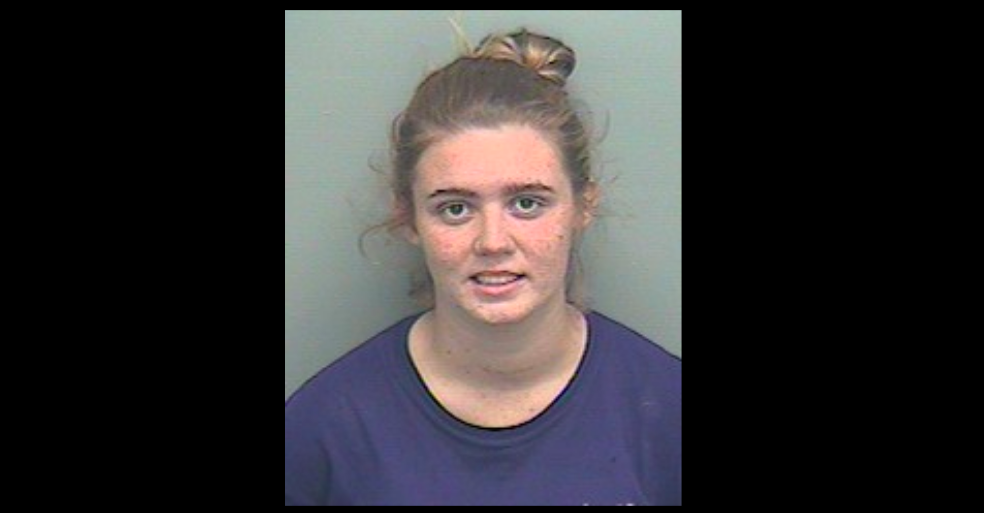 A 20-year-old Florida woman is accused of allowing a 2-year-old child to smoke methamphetamine and to roll joints of marijuana. Kaitlyn Ecker was arrested Thursday on charges of child abuse and booked into the Wakulla County Jail, authorities announced Friday.
A child abuse investigation was first launched in January, when Wakulla County Sheriff's Office detectives looked into allegations that Ecker had involved the child in meth and marijuana use at her home. Witnesses told detectives that the child smoked marijuana with Ecker and "joked" that the toddler knew how to "roll joints."
Detectives were told that Ecker allowed the child to smoke methamphetamine with a pipe and that she used the drug herself. While executing a search warrant on January 19, detectives found drug paraphernalia.
Among the items found were two glass pipes with meth residue inside, a plastic pill bottle that had been made into a homemade smoking device, two grinders, a digital scale and a small plastic bag.
Ecker was arrested in January for possession of marijuana and possession of drug paraphernalia. Authorities also executed a search warrant for a blood and hair sample from Ecker and the two-year-old child. They received a toxicology report on March 15, the Wakulla County Sheriff's Office said in a statement.
The report found that the toddler tested positive for "chronic" use of both methamphetamine and amphetamine. The finding indicated that the two-year-old had been exposed to the drug "several times or on one or more occasions."
Wakulla County Sheriff's Office said that Ecker denied the owning the glass pipes in her bedroom as well as smoking or ingesting drugs in front of the child, with whom she shared a room with. Ecker admitted to smoking marijuana the night before being interrogated and smoking meth four months earlier. However, she denied knowing if the child had been exposed to drugs.
The sheriff's office did not elaborate on the relationship between Ecker and the child, but The Miami Herald reported the 2-year-old was Ecker's daughter.
Ecker was arrested again on Thursday and charged with child abuse, lewd and lascivious battery and transmission of harmful material to a minor.