Police say a Port Richey, Florida, woman on a river cruise groped another woman's buttocks in front of her young child and then told the victim's husband to "go back to the country you came from."
Pinellas County arrest records allege Lisa Anne Matteson, 58, was intoxicated Friday afternoon when she twice grabbed a woman's buttocks and made lewd sexual comments. When the husband of the female passenger confronted Matteson about repeatedly grabbing his wife, she replied by paraphrasing a line President Donald Trump recently directed toward several Democratic congresswomen of color.
"You should go back to the country you came from," she allegedly told the woman's husband, according to the police report.
Officers wrote that Matteson grabbed the woman's rear at least twice and said, "Oh, it's curved and nice," before telling her, "I would do you."
Matteson allegedly groped her victim's behind in front of the woman's six-year-old child, who was also on the boat cruise. The race or ethnicity of the husband and wife was not listed in documents first obtained by The Smoking Gun.
Tarpon Springs police arrested Matteson Friday after the alleged incident onboard a Spongearama cruise boat on the Anclote River, which flows out to the Gulf of Mexico. She was hit with a misdemeanor battery charge but arresting officers say she denied grabbing the victim and "doesn't know why she was arrested" or if she made the "go back to the country you came from" demand to the couple.
Several witnesses described Matteson, who lives with her husband in the Tampa suburb of Port Richey, as intoxicated when she allegedly made the xenophobic remark toward the woman's husband. She was released from Pinellas County jail early Saturday morning after posting $500 bond.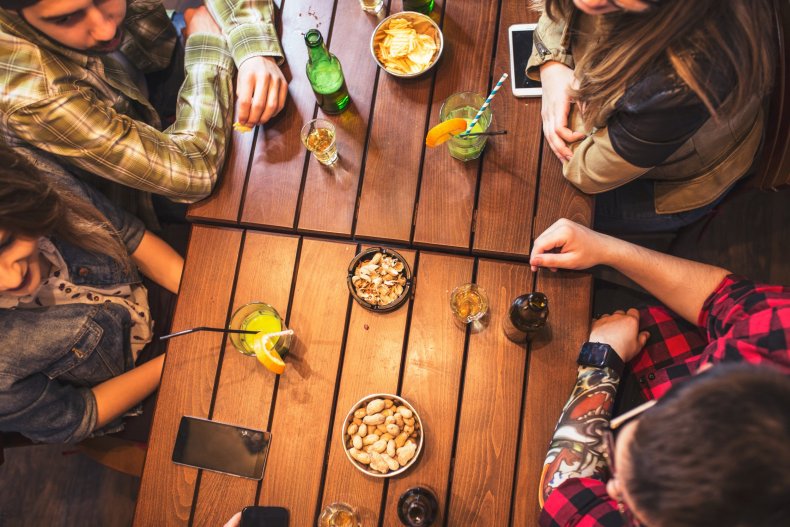 Last Sunday, Trump tweeted that four progressive congresswomen collectively referred to as the "Squad" — should "go back" to their native countries despite the fact they're U.S. citizens and all but one of them were born in the U.S. House Democrats subsequently voted last week to approve a resolution officially condemning the president's remarks as racist.
Trump doubled down on his words later in the week, telling reporters about his critics, "if you're not happy, you can leave."