Florida Woman Attacked Boyfriend With 'Dog Pads' and Glass Cleaner, Police Say
Ann Walsh, a 60-year-old Florida woman, allegedly attacked her 64-year-old boyfriend with "soiled dog pads" and Windex glass cleaner, according to the Clearwater Police Department. Walsh has since been arrested and charged with domestic battery.
In an arrest affidavit, police reported that on Thursday, May 20 near 11 p.m., Walsh attacked her boyfriend, 64-year-old Wayne Drost. Drost, who lived in an apartment with Walsh, was reportedly sitting on a couch when Walsh threw soiled dog pads at him. She then also sprayed him in the face with Windex, police said.
Drost didn't suffer any injuries from either attack, police said. However, Windex is a common glass cleaner that contains water, five chemicals and blue dye. The chemicals can irritate and damage the eye, causing burning sensations and blurred vision if left untreated. It can also cause burning, irritated skin and breathing problems if ingested, according to the U.S. National Library of Medicine.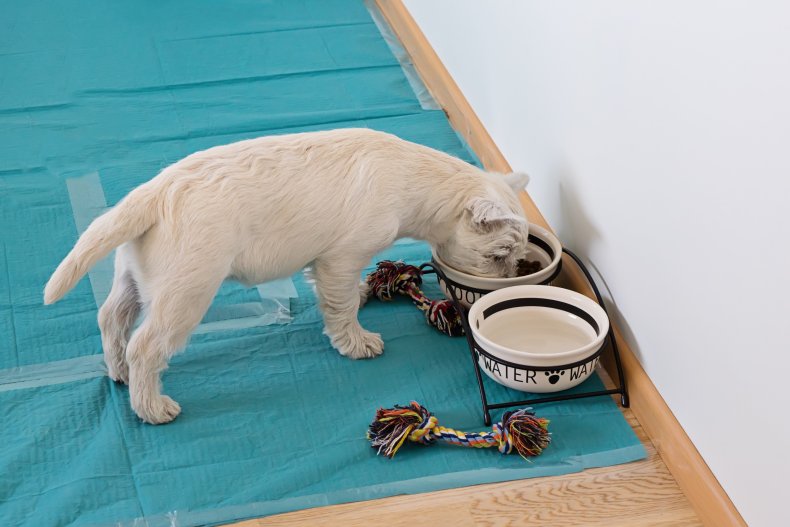 Walsh admitted to spraying Drost in the face with Windex. Police didn't know whether she was under the influence of alcohol or other drugs at the time of the attack. Police charged Walsh with a misdemeanor and booked her into a county jail with a $5,000 bond.
A judge reportedly ordered Walsh not to contact Drost. If found guilty, Walsh could face up to one year in jail, 12 months probation and a $1,000 fine. She could also be required to complete community service hours and possibly lose the right to carry a concealed handgun.
Walsh is listed on the National Violent Offender & Domestic Violence Registry as having been accused of domestic violence in the past. In 2019, Florida law enforcement officials received 105,298 reports of domestic violence resulting in 66,069 arrests.
While women are more often the victims of domestic abuse, approximately one in nine men experience domestic abuse, according to the National Coalition Against Domestic Violence. Many men don't report their abuse due to denial, fear, embarrassment and stigmatization, according to a 2010 study of male domestic abuse survivors.
The men in the study were less likely to report their abuse if they were physically larger than their abusers. Some of the men experienced "gender-stereotyped treatment from professionals and services" meant to help them. Such mistreatment further distresses men and makes them even less likely to report abuse.
Men also have fewer domestic violence shelters and services than women. Stereotypes of masculinity, including those that say men shouldn't cry or need help, cause some men to remain in denial about their abuse, according to the American Psychological Association.
Newsweek contacted the Clearwater Police Department for comment.