Florida Woman Brings Meth into Court, Claims it Was Makeup—Police
A Florida woman tried to sneak meth into a courthouse, claiming that the substance in her bag was actually makeup, according to police.
Tessa B. Lilly was allegedly caught in possession of meth shortly after 10 a.m. on November 7 when she entered the Kim C. Hammond Justice Center in Bunnell, Florida.
The Flagler County Sheriff's Office said in a press release that the 25-year-old triggered a metal detector in the courthouse and was asked to empty her property into a bucket.
Police said she then removed a plastic baggie from her pocket and told officers that the substance inside was skin treatment makeup.
The deputy sheriff present saw a "rock-like substance" in the plastic baggie and had it tested by special investigations unit detectives.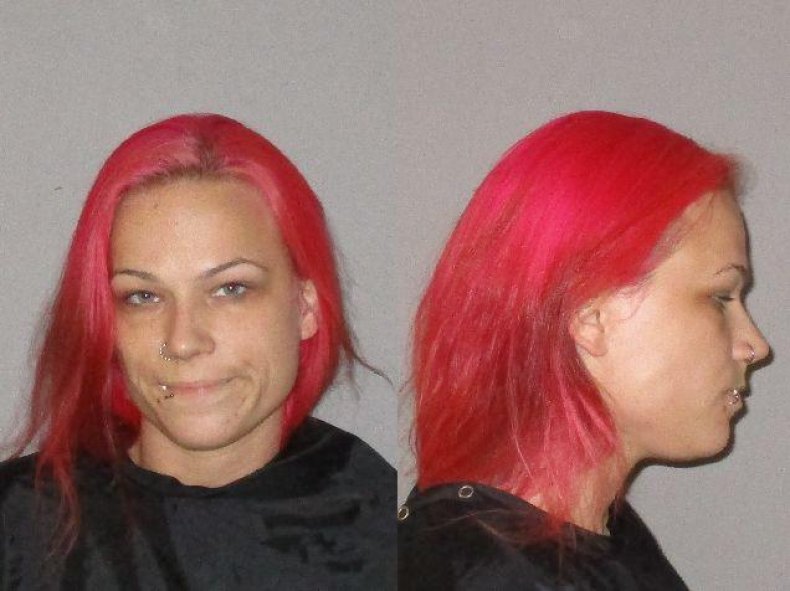 It was found that the substance in the bag tested positive for methamphetamine, and Lilly was arrested.
"She came to court with meth in her pocket?" Sheriff Rick Staly said in a statement. "Our security system at the courthouse worked. She obviously needs help and has not learned from her past mistakes.
"I hope this is a wakeup call to turn her life around and seek treatment for her addiction."
After the 1.44 grams baggie tested positive, police charged Lilly with possession of methamphetamine and took her to the Sheriff Perry Hall Inmate Detention Facility in Flagler County.
Local officers said Lilly was at the Florida courthouse yesterday to appear before a judge following another arrest on November 4 for allegedly driving with a suspended license and pick pocketing.
Flager County Sheriff's Office records show that the 25-year-old has previously been arrested for alleged possession of controlled substances. The bond for Lilly's release following her latest felony possession charge stands at $30,000.
Her arrest for allegedly possessing methamphetamine came days after a Kaiser Health News report found that police struggled to tell the difference between people on meth and those suffering from mental illness, partly due to the increased use of the drug.
Police seizures of meth have climbed sharply in recent years, according to National Public Radio, which reported police bringing in a combined 67,000 kilograms of the substance in 2018, marking an increase of more than 140 percent on the previous year.
The rising use of methamphetamine in America may in part be the result of the drug being "almost instantly habit forming," according to American Addiction Centers.
"Each meth hit can damage key receptors in the brain, rendering users incapable of feeling pleasure without the assistance of meth," the organization's website says.