Watch: Florida Woman Caught on Camera Stealing Package from Porch, Realizes it's Filled with Superworms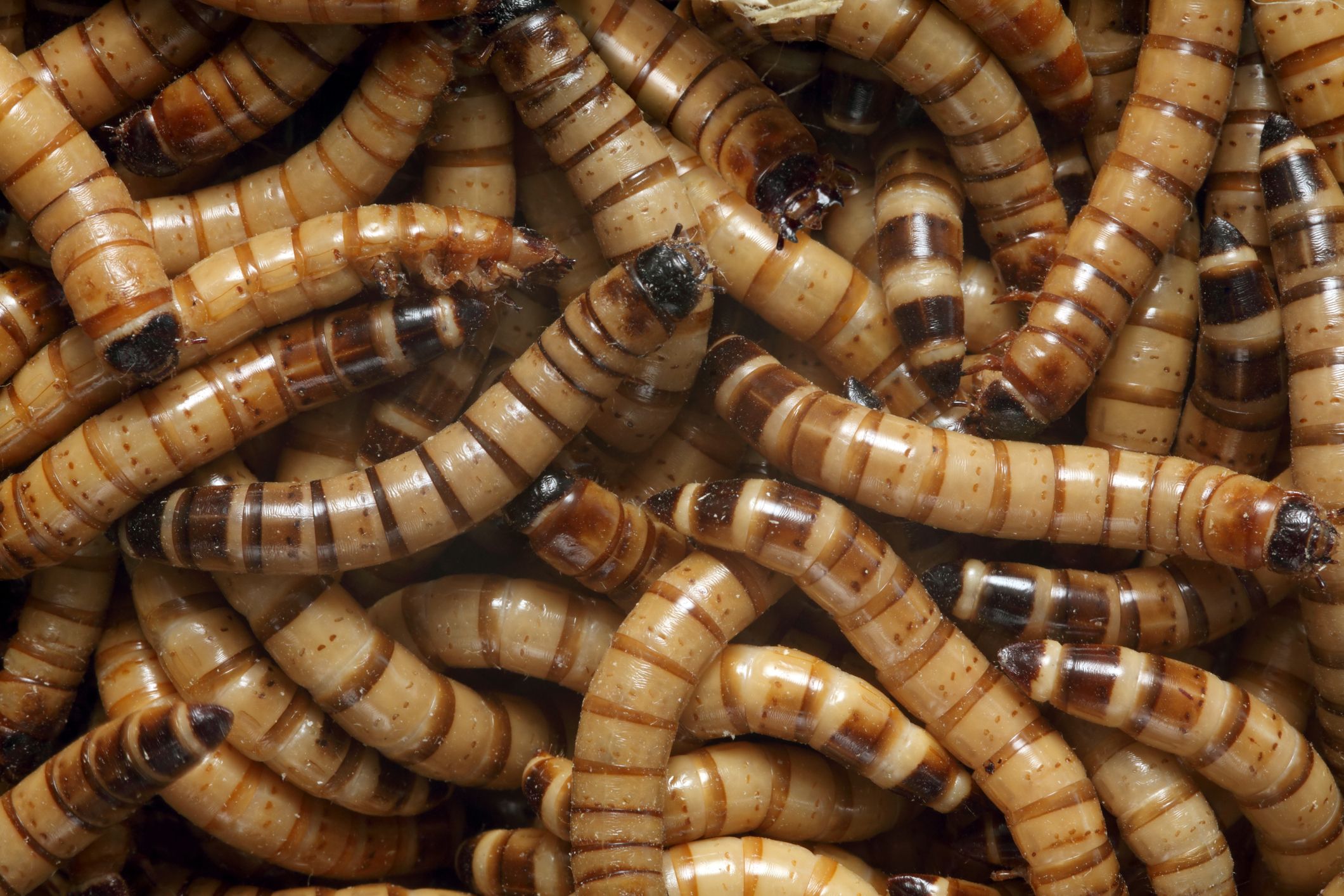 When Shelly Draves watched back her doorbell camera footage and spotted a woman stealing a package from her doorstep, she couldn't help but feel amused. The woman was about to open up a can of worms - literally.
Video footage of the incident shows a woman approaching Draves' door in the Orange County City of Apopka. She appears to use a piece of blue material to cover the box before taking it away.
The woman was apparently unaware the box was filled with 500 superworms intended to feed her child's bearded drago.
Draves told Newsweek she saw a package being delivered on her interactive doorbell. The device went off again shortly afterward, and the woman took the package away.
She said she was "ticked off" that her parcel had been taken in broad daylight, and the woman seemed "very unconcerned and "not nervous, as if she had done it before."
"But I just laughed because I knew she picked the wrong package to steal!"
Draves told WFTV.com: "You can tell in the video she came up with the blue bag or tarp and tossed it right over the box, so she didn't even look.
"She was just looking for packages."
In a Facebook post poking fun at the apparent thief, Draves said she suspected the woman followed mail carriers and grabbed parcels that owners did not immediately collect.
Draves wrote: "Let's say she got her karma today."
She jokingly advised thieves to check the contents of boxes before they steal them, and be sure homes aren't fitted with security cameras.
"This lady did neither and was in for a huge surprise when she realized the box said 'live crickets' as she apparently threw it on the side of the road and another neighbor brought it back," she wrote. "That's what you get you damn thief!"
"Hope she gets caught and I hope she got bit by a superworm," she added.
Trish Luddy, who lives nearby, told WFTV.com she wished there was video footage of the moment the woman realized what was in the package.
She said: "You keep hearing of all these people getting packages stolen. We've had packages in the past that disappeared, and we don't know if they were lost by the post office or if someone took them."
Police said the woman will be charged with a felony if she is identified.
Draves' Facebook friends were shocked by the incident. But many saw the funny side, too. "I wish there was a picture of her face when she realized what she stole. That would have been funny," wrote one beneath Draves' post.
Another said she didn't know whether to respond to the post with a heart emoji, laughing or angry face.
"A good reminder to remember in this holiday season that Amazon has lockers," she said. "Don't take the chance to have packages left when you can't get the safely or in a timely manner."
This piece has been updated with comment from Shelly Draves.