A 35-year-old Florida woman is facing criminal charges for allegedly giving unsolicited naked lap dances to senior citizens in a private home.
Heather Cruz allegedly entered a Citrus County home, located in the state's west coast central, on November 21. She then got naked before grabbing and hugging the homeowner, WFLA reported.
One of house residents reportedly told her to stop. But instead, she allegedly sat naked upon the laps of two of the home's other residents. She told one of them, "You like it," police said. Several of the residents were over the age of 65.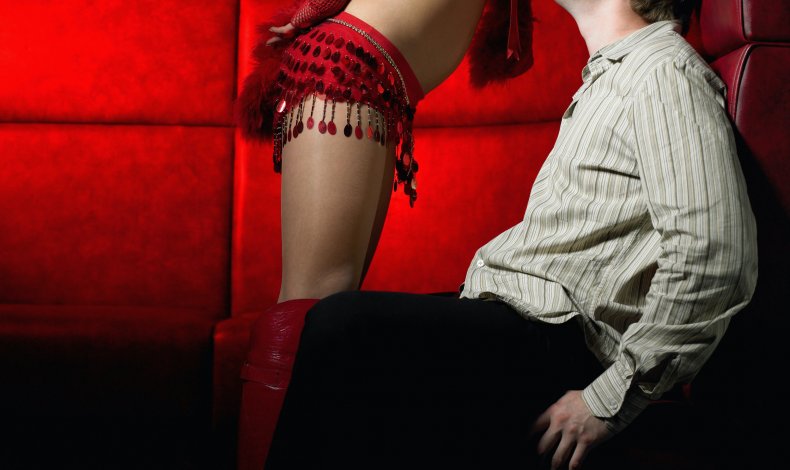 When two of the residents tried to remove Cruz from the home, she allegedly grabbed one of the resident's crotch and made sexual remarks.
Police eventually arrived and ordered the woman to put on a shirt. After they handcuffed her and began placing her in the backseat of a patrol car, she allegedly kicked an officer in the chest while they attempted to close the car door.
When police tried to put her into the back of a different patrol car, she allegedly kicked another officer in the chest as well, according to police.
Authorities charged Cruz with three counts of battery on persons 65 years of age or older, two counts of battery on a law enforcement officer, one count of resisting an officer with violence, burglary with battery, exposure of sexual organs, as well as battery, WFLA reported.
She was sent to the Citrus County Detention Facility and held on a bail amount of $48,000.
It's unclear whether Cruz knew any of the residents or what compelled her to commit the alleged acts.
At least one in 10 older adults have experienced some form of abuse in the past year, according to studies cited by the National Center for Elder Abuse (NCEA). While most of this abuse is psychological, financial and physical, about 2 percent of seniors surveyed in various studies self-reported experiencing sexual abuse.
Such sexual abuse can include unwanted touching, sexual harassment or assault or sexual interaction with elders who are unable to give consent.
Often, such abuse happens at the hand of caretakers. Physical and mental disabilities can also make it difficult for senior citizens to defend themselves or remove themselves from abusive situations.
It can also be difficult for senior citizens to report their abuse if they lack connection to younger loved ones or if their caretakers make them fear for their safety.
Newsweek contacted the Citrus County Sheriff's Office for comment.