Florida Woman Faces Disney World Lifetime Ban for Allegedly Kicking Sheriff's Deputy, Slapping Taxi Driver After She Couldn't Find Cigarettes
A Florida woman was arrested last week after being accused of lashing out at a taxi driver outside Disney's Hollywood Studios because he couldn't give her a cigarette.
Ellen Frances McMillion, 53, of Hidden Lake Drive in Brandon, was detained by deputies from the Orange County Sheriff's Office at approximately 9:50 p.m. on September 5 on multiple charges—including battery on a law enforcement officer and disorderly intoxication.
A police arrest affidavit published by the county clerk said McMillion's actions "caused a public disturbance" and she has since been banned from all Walt Disney World properties for life. A Disney spokeswoman told The Orlando Sentinel: "We have no tolerance for violence."
According to the legal filing, a sheriff's office deputy saw McMillion trying to slap the taxi driver, an attack that was also observed by a Disney security guard at the scene who raised concerns that the woman, who appeared to be physically unstable, was a threat to other customers.
The woman allegedly had "bloodshot eyes, an unsteady gait, was slurring her words and had a strong odor of alcohol emerging from her facial area," the affidavit said.
The police officer who conducted the preliminary investigation said the taxi driver told him the woman "became angry" and tried to slap him numerous times. Moments earlier, the woman had asked him for a cigarette, which he could not provide because he doesn't smoke. The driver was able to block the attack and told the officer he did not want to press additional charges.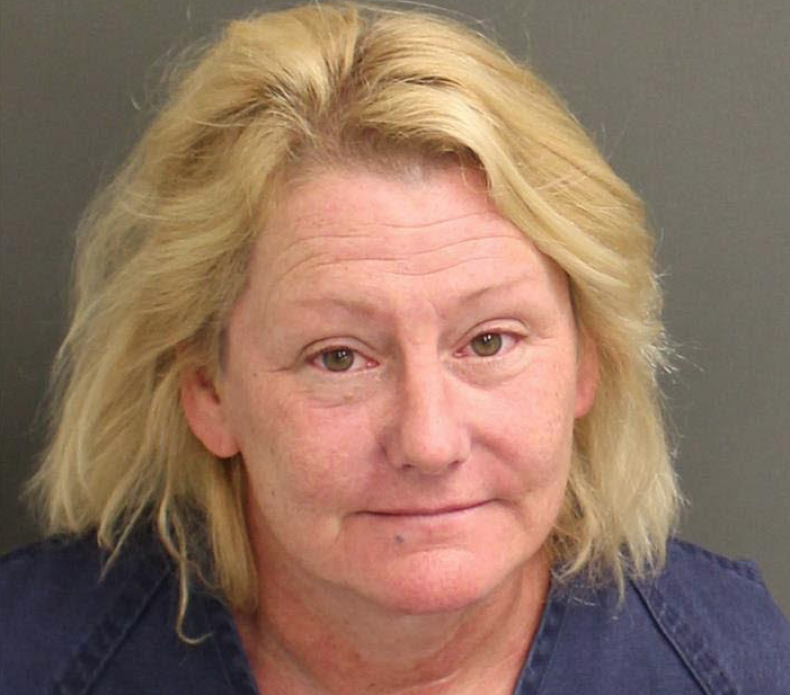 According to the affidavit, the woman was yelling loudly and hurled a small black purse on the ground while being questioned. She was eventually ID'd using her Florida driver's license.
McMillion was still "yelling profanities" as multiple adults and children walked by the front of the theme park, the filing noted. Police said the suspect, while handcuffed, kicked another deputy on the leg "at least twice" as she was being guided into the back of their patrol car. The suspect and Disney World security were both provided with a copy of her brand new trespass warning.
McMillion was transported to the Orange County Jail. Records from the county clerk confirmed the suspect was initially held on $2,600 bond. She has since been released, WESH reported.
The Orange County Sheriff's Office did not immediately respond to a request for comment and a copy of the suspect's mugshot.
In Florida, battery on a police officer is a third degree felony punishable by up to five years in prison or five years of probation and a $5,000 fine, says law firm Hussein & Webber. The charge of disorderly intoxication is a second degree misdemeanor with penalties of up to 60 days in jail.