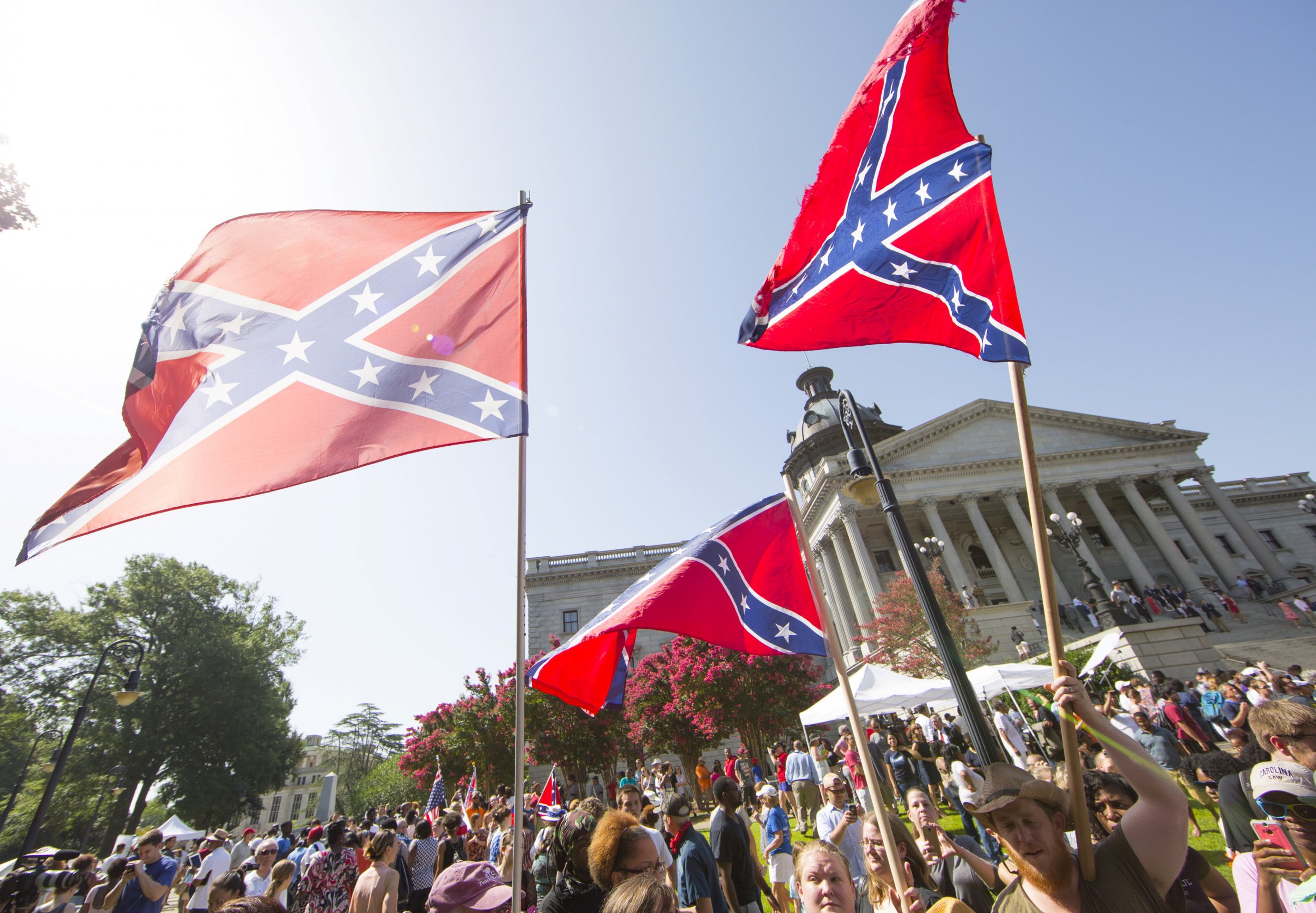 A Florida woman faces up to five years in a federal prison after pleading guilty to making false statements about a Confederate flag-related confrontation with a co-worker.
In the week following the Charleston, South Carolina, church shooting, which left nine African-Americans dead on June 17, Susan R. Thompson, 58, printed an image of a Confederate flag at home and brought it to work. An employee of the U.S. Army Corps of Engineers in Jacksonville, Thompson placed the image on the desk of a black co-worker. According to the Department of Justice, she and the unidentified co-worker had a "contentious working relationship and a history of loud workplace confrontations."
After finding the Confederate flag, the black female co-worker notified inspectors from the Federal Protective Service. Investigators worked to determine if the image was intended as a threat, if any laws had been violated and if there was a security breach at the corps that led to the incident.
During two interviews with the service, Thompson lied to officers about placing the flag on her co-worker's desk. "Thompson eventually admitted that she had been angry with her co-worker and that she had placed the image of the Confederate flag on the desk, but denied that her actions were racially motivated," the Justice Department said in a statement.
After making the admission, Thompson resigned. The court has yet to set a date for her sentencing.