Florida Woman Accused of Hiring Man to Kill Her Son After Trying to Do It Herself
A woman in Florida has been arrested on suspicion of trying to arrange a man to kill her juvenile son after failing to perform the act herself.
Victoria Leigh Sargento-Graham, 29, has been charged with attempted murder and attempted solicitation after police recorded a phone call in which she allegedly discussed plans to have her child killed, according to an arrest report seen by The Gainesville Sun.
According to police, Sargento-Graham called the witness at around 3:30 a.m. on Friday to ask for a lift home. When they arrived, she allegedly asked if he would kill for her.
During the discussion, the suspect is alleged to have told the man that she tried to kill her son herself, but was unable to.
The man is reported to have assured Sargento-Graham that he would commit the crime later on that day. However, he went to the police instead.
While talking to investigators, the man received a phonecall from Sargento-Graham at around 9:30 a.m. that morning. An officer then used a body camera to record the video and audio conversation between Sargento-Graham and the witness.
During the call, Sargento-Graham is said to have told the witnesses that the "world is cruel" and suggested suffocating the boy while he was asleep would be the best way to kill him.
Sargento-Graham was arrested later that evening. She allegedly told police that the witness was the mastermind behind the plot to suffocate her son, before later admitting it was her plan.
Online records show that she remains in Alachua County Jail.
The Gainesville Police Department confirmed to Newsweek that the victim was Sargento-Graham's juvenile son. The victim's age on the police arrest report had been redacted.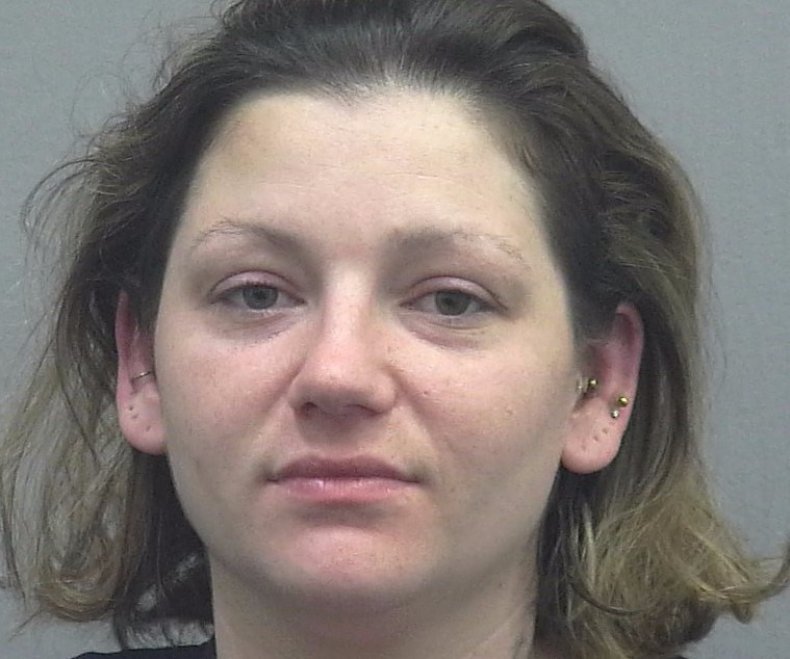 Last year, a Florida woman was arrested on suspicion of solicitation to commit first-degree murder after allegedly asking an undercover officer to kill her husband.
Jesusadelaida "Jesse" Lopez was charged by the Polk County Sheriff's Office on October 1, 2019, after allegedly trying to hire a hitman to kill her partner while she was in jail on separate charges.
Lopez is accused of using an inmate account system to inadvertently arrange with an undercover officer to help her "remove a tree" from her house.
Investigators believe that Lopez was convinced her husband was due to testify against her told the undercover detective to make the murder look like a "robbery gone wrong."