Florida Woman Steals Christmas Wreath at Gunpoint, Shouts Abuse at Homeowner: Police
A man in South Florida has described fearing for his family when a woman he did not know came up to his doorstep in the early hours of the morning, shouted expletives—and then returned with a firearm that she pointed at him as she robbed him of his Christmas wreath.
Surveillance footage of the dramatic incident around 2 a.m. on Tuesday in Hollywood, Florida, shows the woman ringing the doorbell before starting to shout at the occupants inside.
She eventually left but returned soon after with a weapon and when Shaun Pereira opened his front door, she brandished the weapon at him.
He told WSVN News that he had no idea who the woman was, but that this was not the first time she had turned up at his house near Monroe Street and South Dixie Highway, Hollywood.
"I got kids in the house. I got a wife. I got myself. It was bad. It was scary," he said, describing how she started screaming curse words and alleged that he had stolen her Discovery Card and that she "put the gun in my face."
"I say, 'Woah, woah, woah, woah', and I close the door. I run to the phone and call the cops, and I run and grab my gun. A gun in your face at that hour for something you don't know nothing about," he said.
He said that she broke things, banged around the house and broke the gate at the back of the house and "just wreaked havoc there."
Before the woman left, she ripped down a Christmas door wreath. She returned the following night at 11.21 p.m. and brought back the broken light, the projector light as well as the wreath, police say.
The unnamed woman is wanted by investigators for armed burglary and aggravated assault. The latter charge can carry a penalty of up to five years in prison and a $5,000 fine, according to Criminaldefenselawyer.com.
Officers from Hollywood Police have been patrolling the area to see if they can spot the woman and have appealed to the public for witnesses. Hollywood Police did not immediately respond to a request for comment by Newsweek.
In another Florida crime story this week, Henry Junior Harvey, 69, was arrested on Wednesday for punching another customer because they were talking too long at the check out at Walmart, police say.
Cape Coral police said Harvey was in a line for the cash register with his wife and allegedly punched a victim on the head after words were exchanged. No one was seriously injured, WFTX reported.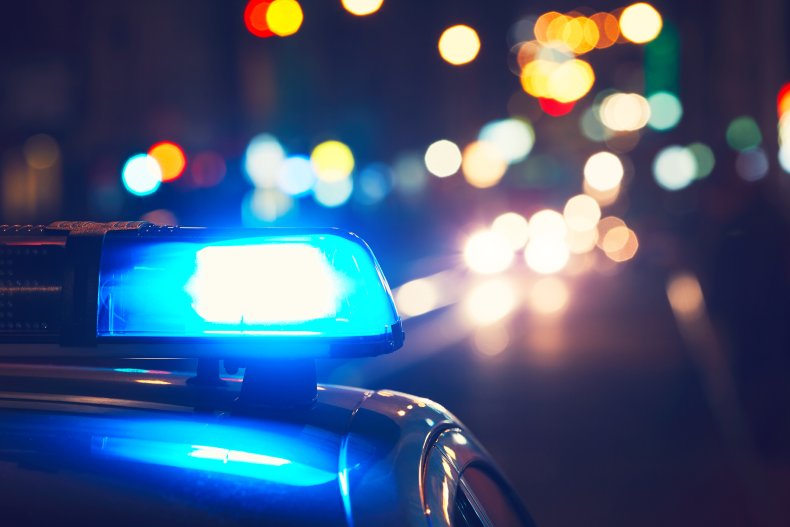 This story has been updated with the correct spelling of Hollywood.