Florida Woman Kept '34K Lethal Doses' of Fentanyl in Baby's Crib: Police
A Florida woman was arrested last week and hit with a variety of charges after an investigation turned up lethal drugs hidden in a baby's crib.
The Panama City Police Department announced on Thursday that Rebecca Turner, 35, had been arrested on child abuse and drug possession charges. Authorities were initially tipped off about the woman on Wednesday when they were contacted by the Florida Department of Children and Families about a child in their care who was potentially being abused by Turner.
The initial investigation into Turner led police to charge her with two counts of child abuse and violation of probation. A warrant was then obtained to search her home and, with the assistance of the department's Street Crimes Unit, investigators eventually found a bag inside a crib in the master bedroom containing an empty baby formula can filled with drugs, police said.
The can contained "[m]ulti-colored pills that field tested positive for both methamphetamine and fentanyl. A crystal substance that field tested positive for methamphetamine. A white substance that field tested positive for cocaine. A green substance that field tested positive for fentanyl. A small black scale and the suspect's identification card," according to the department's official release.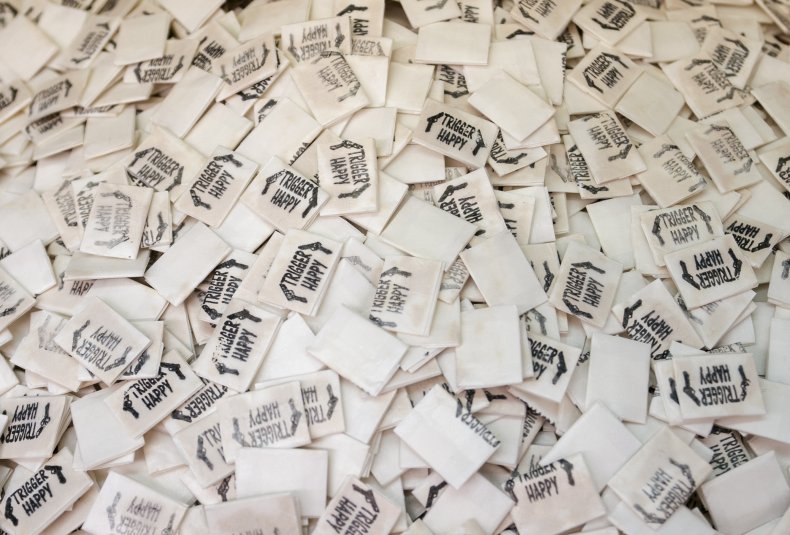 "The amount of fentanyl confiscated equals more than 34,000 lethal doses of the drug," the release read. "In all, more than 76 grams of methamphetamine were confiscated, along with more than 21 grams of marijuana."
As a result of this discovery, Turner was additionally charged with trafficking in fentanyl, trafficking in methamphetamine, possession of cocaine with intent to distribute, possession of marijuana with intent to distribute, and possession of narcotic equipment. She is currently booked at the Bay County Jail.
Court documents obtained by Law & Crime delve into the alleged history of child abuse that ultimately led authorities to Turner. In July, the child was taken to the Children's Advocacy Center and found to have bruising in areas where children do not normally injure themselves through accidents or play.
"In January 2022 the victim was seen by the Department of Children and Families due to a report of abuse," the court documents stated. "The victim...had bruises all over his body and patterned bruises on his back and thigh. Two witnesses provided sworn, recorded statements on how they have seen the defendant (Turner) hit the victim, including with objects like a kitchen spoon and a cell phone."
During the search of her home, Turner confirmed to authorities that she is the primary caretaker for the child, though it is unclear what their exact relationship is. She attempted to explain the child's bruises, saying that he had a tendency to play often and run into things.
Two days after the search of her home and her arrest, Turner was additionally charged with aggravated child abuse by malicious punishment, three counts of child neglect, four counts of possession of a controlled substance with intent to distribute within 1,000 feet of a school, and two counts of delivering a controlled substance to a minor.
Other documents detail allegations that Turner kept fentanyl in other parts of her home near a 5-month-old and 7-year-old child. Another child, her 12-year-old daughter, claimed that Turner provided her and her brother, 15, with marijuana and sometimes smoked it with them.