Florida Woman Nicknamed Trigger Fends off Robbers Armed With AK-47, Police Say
A woman in Florida managed to fight off two men armed with an AK-47 who were attempting to rob her apartment, according to reports.
Two suspects, Angel Delgado Santiago, 30, and a 17-year-old male, were arrested in connection to the home invasion which occurred in Altamonte Springs in the early hours of Saturday, May 12.
The woman—who asked local media to refer to her by her nickname Trigger— described how she needed a "do or die" attitude not only protect herself but also the lives of her 13-year-old son and ex-wife who were also present at the time.
"When I seen the barrel of the gun, I swear it felt like a movie," she told WFTV.
According to an Altamonte Springs Police report, the 17-year-old suspect entered the apartment armed with a pistol, with Santiago brandishing the AK-47.
Santiago then pointed the gun in Trigger's face, before turning it towards her ex-wife. Trigger then said she made the split-second decision to wrestle the weapon away from the suspect.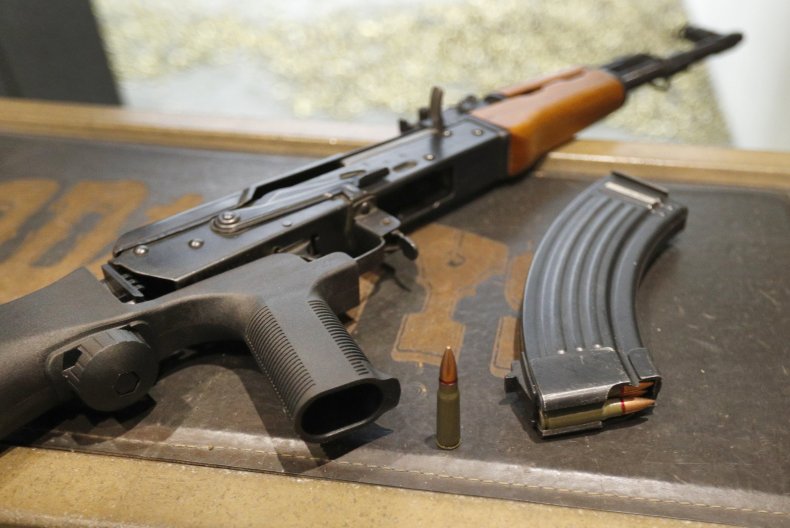 "I noticed that the guy started getting nervous. His fingers getting crazy on the trigger," she said. "And I just disarmed it. I just completely took out the magazine from the AK. They just didn't know I was going to fight back."
The men then ran outside the apartment to their car, with one of the suspects turning and firing as they fled. No one was injured during the incident.
The pair were arrested a short time later in their vehicle near State Road 436 and Kewannee Trail, reported the Orlando Sentinel.
Santiago and the 17-year-old were arrested on suspicion of attempted homicide, home invasion with a firearm, fleeing and eluding police at high speeds and resisting an officer without violence.