A Florida woman was arrested and charged with selling prescription fentanyl out of a self-run drug rehab center, police said Tuesday.
Misty Gilley, 50, of Altamonte Springs, was arrested Monday by the Seminole County Sheriff's Office. She was booked into jail on felony narcotics charges.
An arrest report from the sheriff's office details how an investigation began into Gilley after officials received a tip that she was peddling prescription opioids and other illegal narcotics, including cocaine. Gilley was allegedly selling the drugs out of both her personal home and her drug rehab facility, according to the report.
The investigation began to take shape when confidential informants bought drugs from Gilley at both her home and her rehab center. On both occasions, police said, Gilley sold the informant various amounts of fentanyl. Fentanyl is a synthetic opioid, and according to the Drug Enforcement Administration, it is 50 times more potent than heroin and between 80-100 times stronger than morphine.
The National Institute on Drug Abuse reported that, of the 4,698 overdose deaths in Florida in 2018, 3,189 of them—nearly 68 percent—involved an opioid such as fentanyl.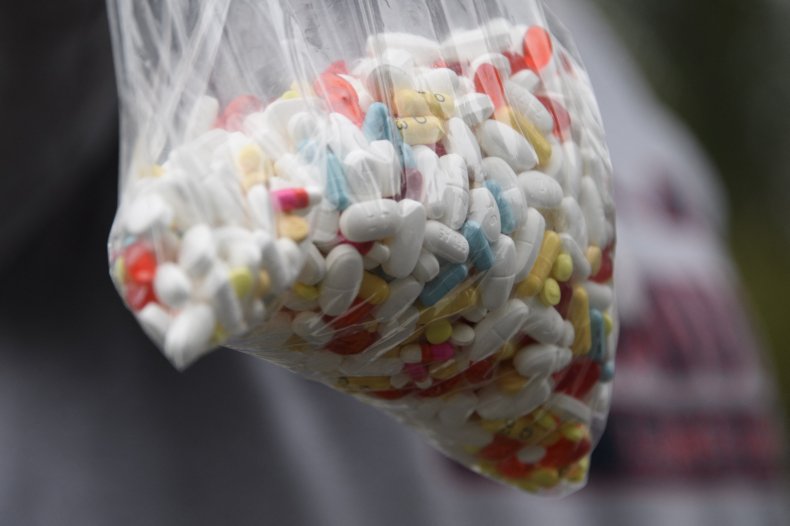 After searching both the rehab center and Gilley's house, investigators found further evidence of illegal drug transactions at both locations. This includes the recovery of baggies of fentanyl and cocaine, used needles and blood-stained tissues.
Additionally, the arrest report stated that the clinic's official therapy room appeared to have been "used for drug use activities."
Officials were also able to trace an iPhone number back to Gilley that had been associated with known drug deals in the past.
The facility, Simply Recovery, says on its website that it can help with "recovery from substance abuse, addiction, withdrawal, or dependence on marijuana, pain medication, heroin, alcohol, and all illicit drugs," and also provides mental health counseling.
The Seminole County Sheriff's Office noted that Gilley had multiple responsibilities at her facility. This includes running group meetings, providing information on treatments, and assisting with various forms of substance abuse.
"The people going into recovery are one of the most vulnerable populations," said Seminole County Sheriff Dennis Lemma during a Tuesday press conference. "For this person to take advantage of those vulnerable people, I am just absolutely speechless."
"It's a sad day in our society when you can't even trust the locations that are trying to say they're getting people clean," Lemma continued.
Gilley was released from jail late Tuesday after posting a $49,500 bond, and now awaits trial.
Newsweek has reached out to the Simply Recovery rehab center for comment.