A Florida woman is accused of misusing the Largo, Florida 911 text messaging and calling system while seeking information on how to end her marriage.
Police arrived at the residence of Sylvia Shumaker, 69, at 1:50 a.m. Friday morning after she called and texted Largo's 911 emergency line six times from her cell phone to ask how to get a councilor and how to file for divorce.
"911 told her multiple times it was not a 911 matter," Shumaker's arrest affidavit says.
Shumaker was reportedly "highly intoxicated," during their arrival and subsequent interview, according to the police report. The report also states that officers had attended to a previous call by Shumaker related to her husband, which was deemed to be non-criminal complaint.
Officers witnessed Shumaker send further text messages to 911 in their presence, and she allowed officers to read the thread of text messages she'd sent to 911. But when questioned, Shumaker insisted that 911 had texted her first—"out of the blue" in her words, according to the police report. She proceeded to ask them for the same advice she'd texted the 911 operators.
Shumaker was arrested and charged with one count of misusing the 911 operating system. There is no word currently about when her arraignment will be held.
Pinellas County made the texting an option for those trying to reach 911 in 2018.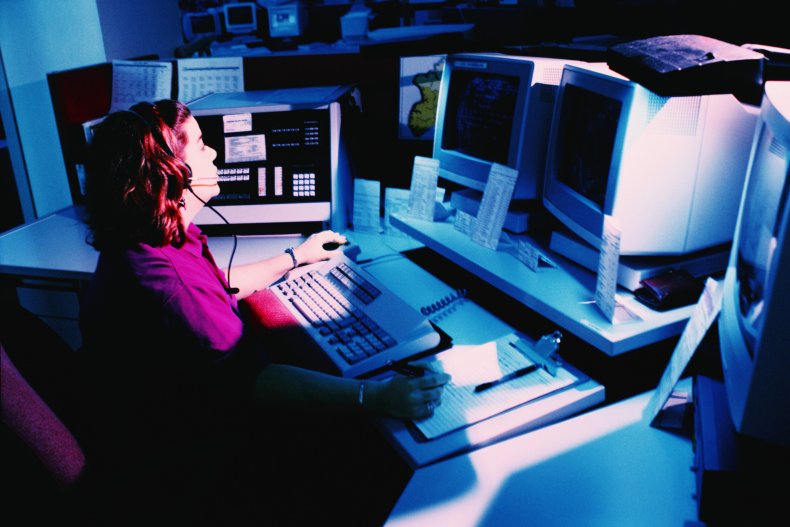 Shumaker isn't the only person to have been caught misusing 911 in recent months.
A Muncie, Indiana man was charged with harassment, disorderly conduct and misuse of the 911 system on January 2 after repeatedly calling 911 operators and demanding officers arrest the person who allegedly stole his garden hose. Lendol Earl Reed, 54, was released the same day on a $4,500 bond.
A man in Clark County, Ohio was arrested and briefly jailed on January 7 after making multiple unnecessary calls to 911 operators. During one of the calls Yountz S. Fambro allegedly barked like a dog. During other calls, he insulted dispatchers and cursed at them. Fambro was charged with felony disrupting public service, pleaded not guilty, and was released on his own recognizance on January 9.
Joseph G. Dubay Jr., 64, of Cumberland County, Maine was arrested on January 14 on four counts of making false reports after calling in multiple fake emergencies to 911 dispatchers. Among other false reports, going back to May of 2019, Dubay told operators that a snowmobiler had crashed through the ice of a pond. He may face up to a year in jail and a $1,000 fine if convicted.