The woman who burned down an historic 3,500-year old tree in 2012 while smoking methamphetamine was arrested on charges of trafficking meth last Friday, according to a Seminole County Sheriff's Office arrest report.
Deputies reportedly searched an Altamonte Springs, Florida, home last week with a search warrant and found 22 grams of methamphetamine in a red plastic container within a washing machine. They also found 16 grams in a plastic drawer in a room belonging to 33-year-old Sara Barnes, according to a report by WKMG.
Barnes was originally sentenced in 2014 on three charges for burning down the historic tree to a 30-month prison sentence but the judge suspended it, provided she could successfully complete five years of probation.
Records from Seminole County show Barnes has been arrested six times since then, including Friday's apprehension. Those charges include DUI, aggravated assault and drug possession.
The bald cypress tree that Barnes previously burned down was named 'The Senator' for Florida State Senator M.O. Overstreet, who donated the tree's land to the state in 1927. It was dedicated by former U.S. President Calvin Coolidge in 1929.
The tree became the centerpiece of Longwood's popular visitor attraction, Big Tree Park. It was believed to be the oldest of its kind in North America, and the fifth-oldest tree in the world.
The Senator was the largest tree east of the Mississippi and stood at 118 feet tall, with a circumference of 35 feet. A hurricane in 1925 damaged the top of the tree, shortening it from its original height of 165 feet.
On January 16, 2012, Barnes and a friend climbed the fence of the park, after hours, and went into a hollow part of the tree, where they smoked methamphetamines and used an open flame as a guide.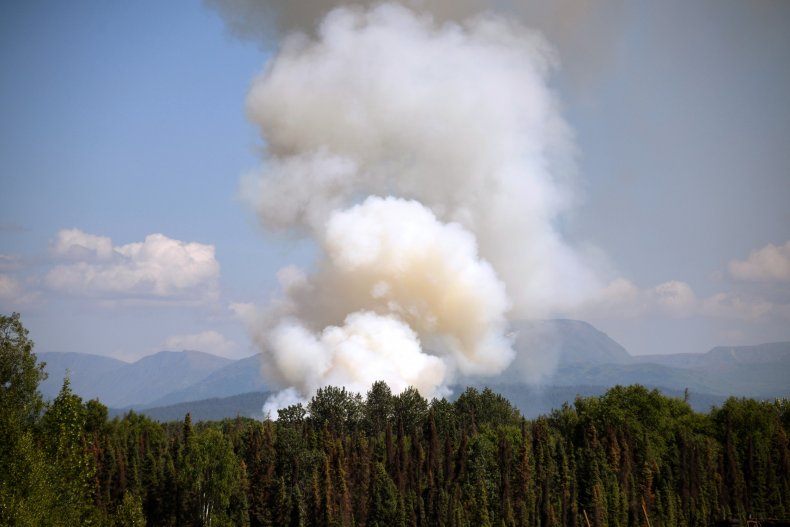 After the fire broke out, Barnes took photos and video with her cell phone and later showed them to several people, which led someone to tip off investigators. She and the friend left the fire without calling 911. The tree burned from the inside before it was weakened so much that it collapsed in a few hours.
Officials said Barnes showed people the images and said, "I can't believe I burned down a tree older than Jesus."
The tree's estimated age of 3,500 years made The Senator only slightly younger than the carefully guarded Great Basin Bristlecone Pine of California known as Methuselah.
In 2013, a group of artists were given permission by Seminole County to make vases, pens, flutes and sculptures from the charred remains of The Senator to pay respect to the fallen tree.