Florida Woman Won't Be Outdone by Florida Man, Leads Cops in Nearly Naked High-Speed Chase
A woman was arrested in Florida on Saturday for allegedly leading law enforcement agencies on a high-speed chase through several counties, and she was reportedly wearing slightly more than just a grin.
The high-speed chase began Saturday morning when state troopers responded to a stolen vehicle alert from the sheriff's office in Gilchrist County, which is just west of Gainesville in the north-central part of the state.
The woman driving the car, later identified as Rachael Lynn Stefancich, 24, of Plant City, took off on southbound Interstate-75 through Sumter County.
One trooper eventually spotted Stefancich driving the stolen 2009 Cadillac sedan through Hernando County on I-75. As that trooper attempted to pull the car over, Stefancich then allegedly took the car up to 110 mph on a wild, multi-county chase.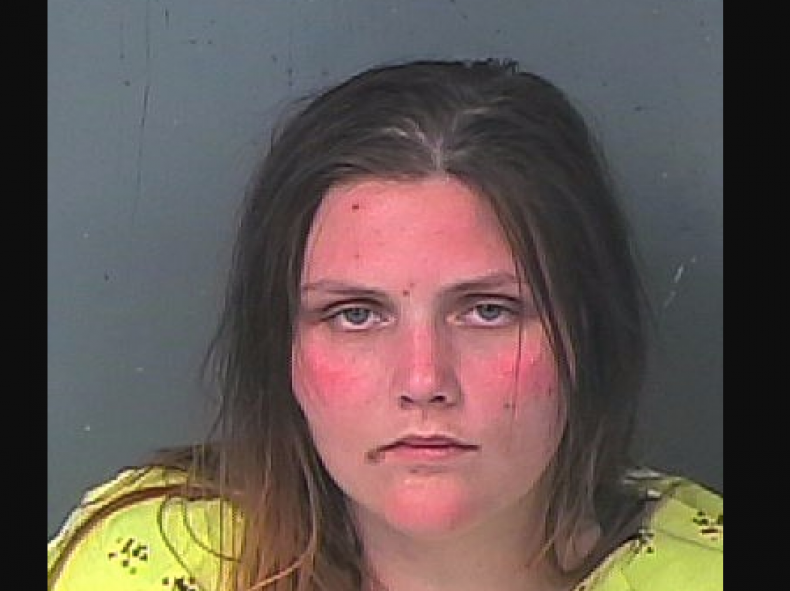 The sedan eventually made its way to State Road 52 in Pasco County before it was stopped with a pursuit intervention technique (PIT) maneuver, and Stefancich was detained at that point, unclothed for the most part.
"Rachael Lynn Stefancich, 24, of Plant City, nearly fully unclothed, was immediately taken into custody and arrested for grand theft auto, reckless driving, fleeing & eluding, possession of methamphetamine and driving while license suspended," highway patrol said on WJTV. "Stefancich was later delivered to the Hernando County Jail."
Troopers say they found a glass pipe typically used for smoking methamphetamine, and what they believed to be meth also inside the vehicle. Tropers also said that her license was suspended, and that she she claimed the vehicle was that of her aunt, who allegedly allowed her to drive it.
The Florida Highway Patrol did not indicate which parts of Stefancich were clothed and which was visible.
"Florida Man" has become a moniker over the years to describe zany acts carried out by Florida males, from last week's boater in Key Largo dying after mangroves got lodged into his head to a man wielding a sword at sheriff's deputies, a naked man beating a "peeping Tom" to death, a drunken Florida couple having sex in the backseat of a cop car after a DUI arrest and people offering bags of marijuana in exchange for food at fast-food restaurants.
Saturday's arrest of Stefancich doesn't necessarily make her an official "Florida woman" unless she has been convicted. She has certainly kept the torch of Florida woman lit, though.