Scott Beierle: Florida Yoga Studio Gunman Likened Himself to 'Incel' Killer Elliott Rodger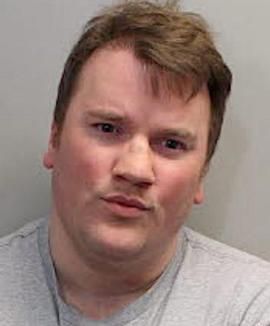 The gunman who shot and killed two women in a yoga studio in Florida posted videos on YouTube in which he likened himself to 'Incel" killer Elliott Rodger and vented grievances against women who he claimed had wronged him.
Scott Paul Beierle, 40, was identified by police Saturday as the man who shot and killed 61-year-old Nancy Van Vessem and 21-year-old Maura Binkley and injured five others at the Hot Yoga Tallahassee studio before shooting himself.
With police saying they are still probing Beierle's motive, videos have emerged which he posted onto YouTube under the name Scott Carnifex—the latter word meaning 'executioner' in Latin.
As first reported by Buzzfeed News, in one video entitled Plight of the Adolescent Male, Beierle likened his younger self to Elliott Rodger, who in 2014 killed six people in a shooting targeting a sorority in Isla Vista, California.
Rodger has since been praised as a hero by sections of the "incel" or "involuntary celibate" movement, described by the Southern Poverty Law Center as a "deeply misogynistic subculturemade up of men who view themselves as sexual outcasts victimized by the advances of feminism." Alek Minassian, who allegedly killed 10 people in a van attack in Toronto in April, also praised Rodger in a Facebook posting.
Beierle says he wants to send a message to young men who are in "the disposition of Elliot Rodger, of not getting any, no love, no nothing."
"That was me, certainly, as an adolescent," he says.
In the video, he vents his anger against women.
"If you haven't seen the will a group of women can generate when they target an adult male, or really anyone," Beierle said. "The target of their collective treachery was me."
"That's where it began, that was its origin until I figured out how to address it," Beierle said.
In another video he lists women who he claims wronged him, remarking of one woman who stood up to him that he "could have ripped her head off."
In other videos he railed against interracial marriage, racial diversity, and immigration.
According to his LinkedIn page, he studied FSU for a masters degree in public administration and urban planning, and graduated from Binghamton University in New York in 2002. He had listed himself as a "job seeker" since 2013.
He also claimed to have worked for the U.S. Army between 2008 and 2010 as a supply and logistics director
Earlier Saturday, it emerged that Beierle had been arrested in 2012 and 2016 for groping young women at Florida State University and at his apartment complex near the campus. Charges were later dropped.
Beierle entered the yoga studio posing as a customer before opening fire with a handgun. He was tackled by members of the public, before the turning the gun on himself.