Florida Zookeeper Injured by Southern White Rhino at Jacksonville Zoo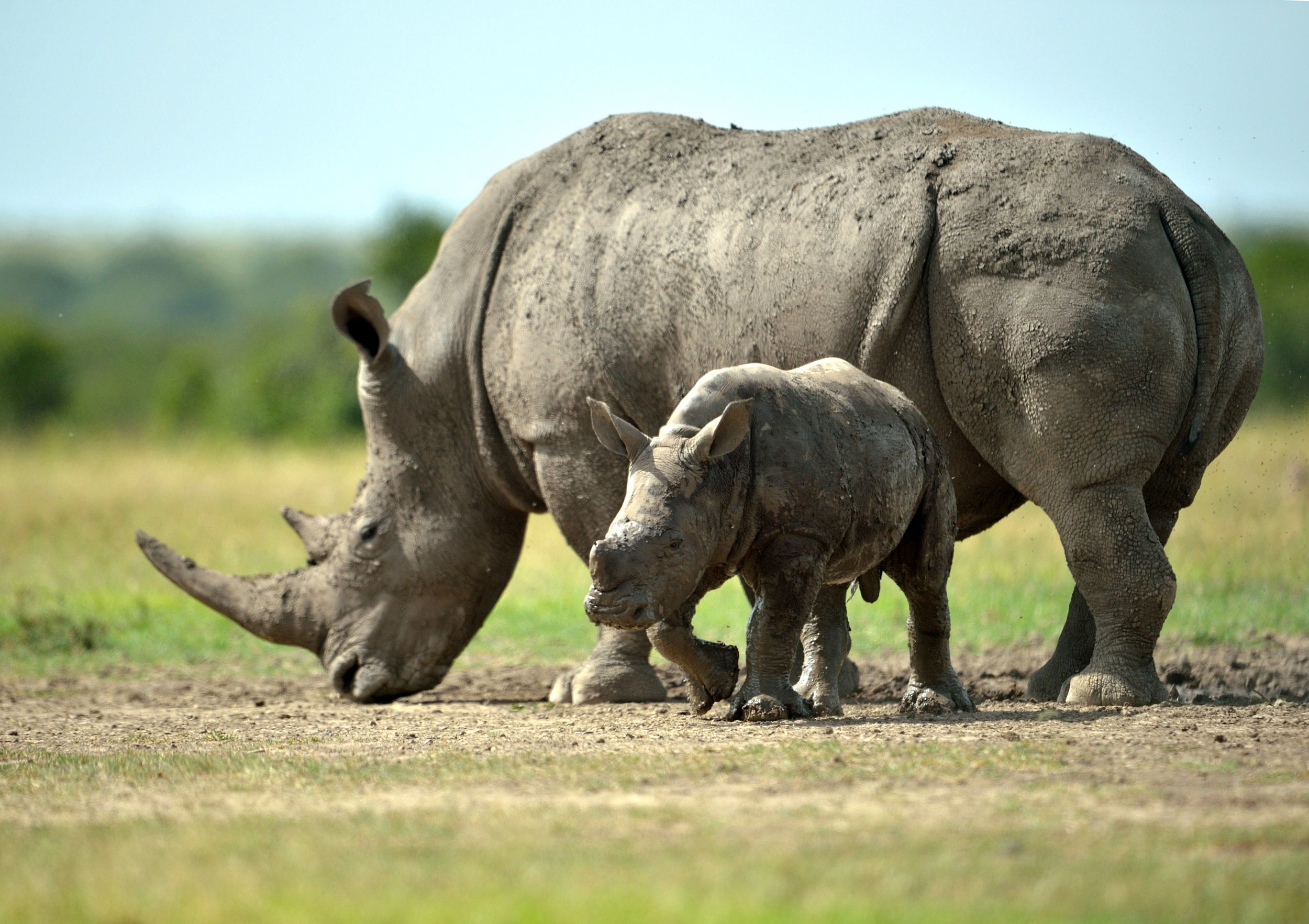 During an incident with a rhinoceros at the Jacksonville Zoo and Botanical Gardens, a zookeeper sustained injuries that required her to be transported to the hospital.
A zoo spokeswoman told Newsweek that on Tuesday morning, a zookeeper, who has not been named, made contact with a southern white rhino named Archie. The incident occurred during a routine training session and the spokeswoman said the animal was where he was supposed to be at the time.
The zookeeper was transported by ambulance to a hospital for medical evaluation. The spokeswoman wouldn't comment at the time on the extent of her injuries.
Archie is one of the oldest white rhinos in the United States and was born in 1969. He's been at the Jacksonville, Florida, zoo since 1975 and the zoo spokeswoman said there have been no prior incidents with humans.
In 2010, Archie, who weighed 4,000 pounds at the time, escaped from his overnight stall, according to The Florida Times-Union. He never left zoo property and about five hours later, zoo staff was able to sedate him with darts and return him to his rightful place.
Shortly after 6:00 a.m. EST on the day of the incident, the rhino pushed open an unsecured gate and traveled the 100 yards to the elephant barn. At the time, Craig Miller, curator of mammals at the zoo, told The Florida Times-Union that Archie couldn't have made it into public areas because he was enclosed by an eight-foot fence and a river. Given that rhinos aren't natural swimmers, the river would have been a deterrent.
Miller said that white rhinos aren't very aggressive but they can hurt or kill a person.
This was the second time Archie escaped his enclosure, according to The Florida Times-Union, and the first time they used food to lure him back. However, having learned from his previous run-in with zoo staff, Archie had no interest in the fruits and vegetables the second time around, which prompted the use of sedatives.
White rhinos are the second largest land mammal, according to the World Wildlife Fund, and were once thought to be extinct. However, they are now classified as near threatened and between 19,600 and 21,000 exist in protected areas and private game reserves. They can grow to about five or six feet in height and weigh up to 7,920 pounds.
This is a developing story and will be updated as more information becomes available.