Florida's Fishing Instagram Star Shares Viral Photo of Huge Tiger Shark: 'Biggest Shark Ever... Never Seen Anything Like It'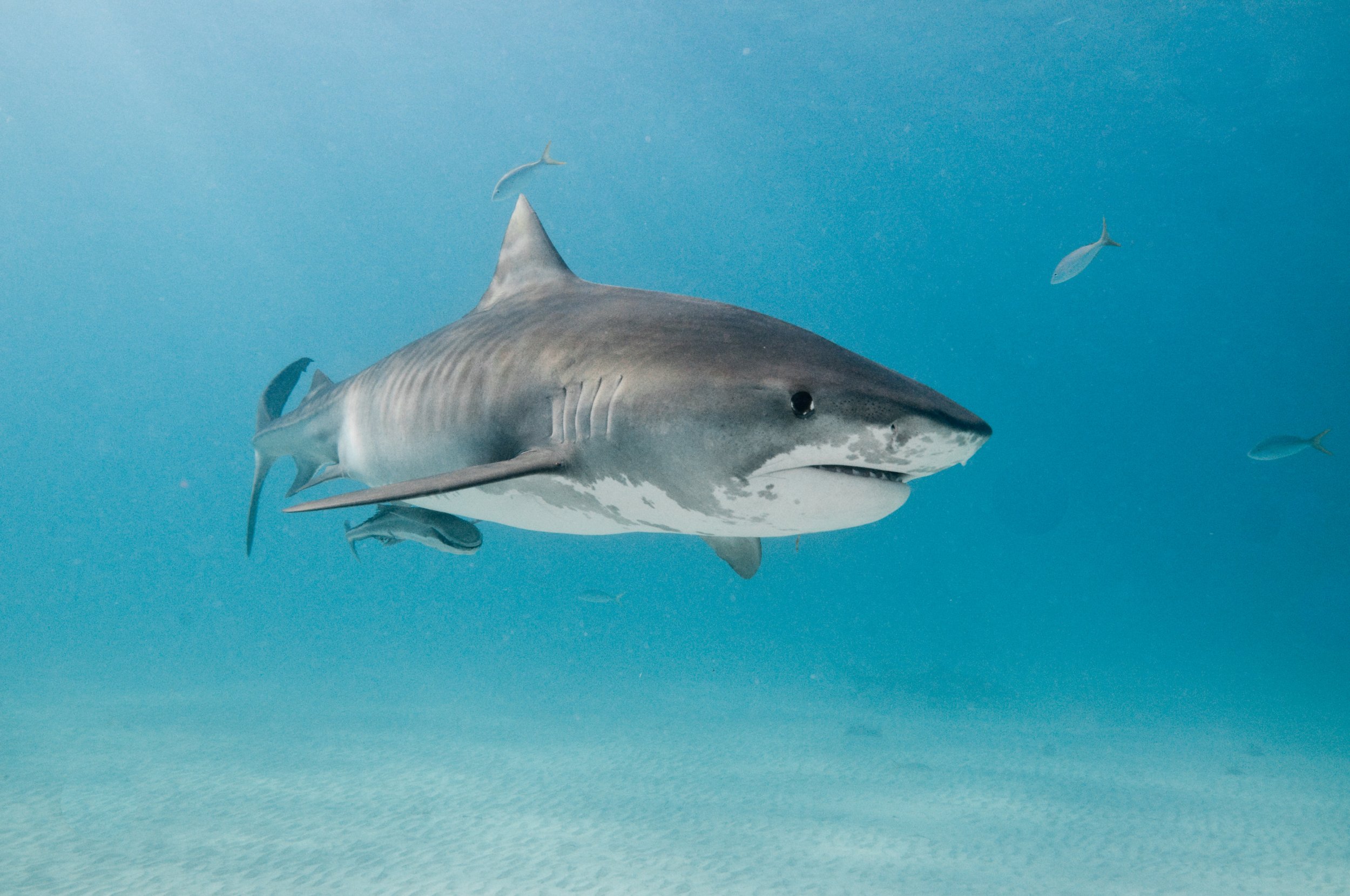 A fisherman caught a huge tiger shark off the coast of Florida, in what he says is his biggest ever catch.
Elliot Sudal, who describes himself as a seasoned outdoorsman and shark advocate, told his 100,000 Instagram followers that he captured a 158-inch-long, 81-inch-wide male tiger shark while fishing on Sunday. Sudal estimated that, at those measurements, the fish likely weighed around 1100 pounds.
The carnivorous animals, characterized by the dark stripes that mark their bodies, generally measure between 10 to 14ft and weigh in at between 850 to 1,400 pounds according to National Geographic.
Alongside an image of him tagging the hulking creature in the waters off the coast of Captiva, he wrote: "Well I caught my biggest shark ever today.
"Never seen anything like it, can't imagine what it weighed. Tagged and blood samples collected, safely released, and tons of footage on the way. One of the craziest fishing experiences of my life," he wrote.
In a separate post, he detailed how he and his friend headed to Boca Grande pass—"a spot notorious for giant sharks"—which at this time of year is loaded with tarpon, a type of fish sharks eat.
Sudal set off with a cooler full of bonito fish. But after 25 hours, nothing took the bait. So the pair started their journey back to the city of Sanibel in southwest Florida, and he chanced tossing their final bonito into the water.
"Five minutes later, it gets smoked. It was the heaviest, most consistently unstoppable run of my life, not even slowing down at full drag," he said.
"Getting down to the last 100 feet of line, it became apparent this wasn't happening from the beach, and we jump in the boat and slam it in reverse.
"After about 5 hours and being dragged around many miles, attempting to slow it down, and realizing what it was, we return to the sandbar. I've never dealt with a shark this size, and in my experience they are much easier to tag, blood sample and remove the hook when in shallow water."
Sudal said the shark was almost as big as his boat. On the shore, Sudal tagged the animal and took a blood and fin sample. He said he kept it at the edge of the pass so the water could continue washing over its gills, allowing it to breathe.
"Unreal experience, largest shark I've ever caught, or even heard of being landed here. Tiger sharks are a rare species to see here, and it's a great sign at how strong the shark populations are returning after the red tide this summer," wrote Sudal.
According to his website, Sudal founded the Nantucket Shark Tagging Club, which collaborates with the National Oceanic and Atmospheric Administration's Apex Predator Tagging Program.
Sudal states he aims to "raise awareness about responsible fishing and shark conservation by sharing his knowledge and inspiring the next generation to protect the oceans and marine species."