Florida Lake Placid Summer Camp Latest: Dozens of Kids in Hospital After 'Mass Casualty Incident'
At least 33 children and three adults were transported to a hospital after they fell ill at a summer camp in Lake Placid, Florida, officials said.
Around 8 p.m. on Thursday, Highlands County Fire Rescue and EMS responded to a "mass casualty incident" that had taken place at Cloverleaf Camp 4-H. The emergency call was made after some people had headaches, nausea and vomiting, and one person passed out, reported CBS News.
The victims were evaluated at area hospitals, and medical experts determined that their conditions were not serious.
Highlands County Fire & EMS crews are working a "mass casualty incident" at the Clover Leaf 4H camp in Lake Placid. More than 17 children are being evaluated for illnesses, w/numerous area hospital transport. None appear to be serious – more info to come @FOX13News
Although Highlands County Sheriff's officials confirmed that none of the sick children and adults were critically ill, they still called in the health department to investigate the cause of the sudden illness.
Late Thursday evening, near midnight, Highlands County Fire and Rescue said on Twitter that it had not yet determined the cause of the illness. "Final update: 33 children and 3 adults transported to 2 area hospitals. No cause determined at this time, investigation turned over to Health Dept. Last EMS units leaving scene," the organization tweeted.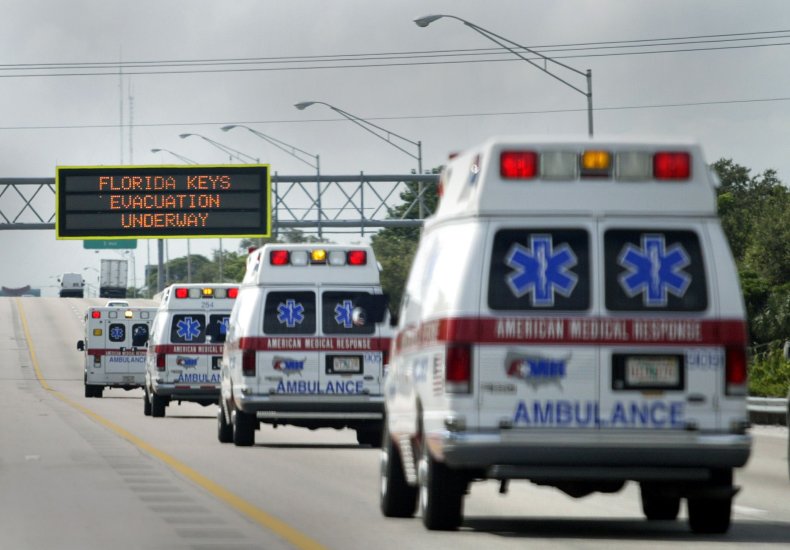 In a statement released Thursday evening, Heather Kent, Florida 4-H's interim associate program leader, said 4-H did not "know the case of the illness" and was "waiting on a report from the hospital."
"A few youth began experiencing nausea earlier this afternoon. As a precaution, they were admitted to the local hospital. We have the full cooperation of the Highlands County Health Department as well as the county emergency management," Kent said, reported ABC-7. "Everyone who is ill is receiving quality care. Some of the youth are now being discharged from the hospital. We will be issuing a more in-depth statement as soon as we know more about the cause of the illness."
Highlands County Public Safety Director Marc Bashoor said that some of the children had been picked up by their parents. Approximately 50 remain at the camp.
The 115 kids attending the camp were from Charlotte, Desoto, Sarasota, Palm Beach, Broward and Miami-Dade counties, according to Highlands County Fire and Rescue. Their ages have not yet been confirmed.
According to its website, Camp Cloverleaf 4-H is "a traditional camp with modern conveniences, combining a relaxed camp atmosphere with today's camping desires." It is located on the banks of Lake Francis in Highlands County. In 2017, the county's population was estimated at 102,883, according to the United States Census Bureau.
Camp Cloverleaf 4-H did not respond to Newsweek's request for comment.
This story has been updated to include comment from Heather Kent and additional information about Camp Cloverleaf 4-H.