Florida's Ron DeSantis Signs Multiple College Sports Bills to Guarantee Student Athletes Can Profit off Names, Images
Florida Governor Ron DeSantis' new legislation will allow college athletes to make money off their name, image and likeness.
On Tuesday, DeSantis announced that effective July 1, students will be able to be compensated through endorsement opportunities using their celebrity status.
"College athletes will be able to be compensated if people are using their name, image and likeness. And I know that we actually, our coaches throughout Florida, use that to recruit different athletes to be able to come to our state universities," he said.
The governor first signed the bill in June 2020, but the language in the newly-adopted legislation would ban athletes from monetizing their name, image and likeness until 2022. DeSantis said he will sign another bill before July 1 to rectify Tuesday's bill to ensure that the law will go into effect in a month.
While schools won't pay their athletes directly under the new bill, student athletes will be allowed to profit from activities such as signing autographs, signing camps or posting sponsored content to their social media.
Florida joins four other states that are looking to implement laws allowing student athletes to make money from their name, image and likeness as of July 1. The other states are Alabama, Georgia, Mississippi and New Mexico.
California was the first state in the country to pass name, image and likeness legislation. However, the bill will not take effect until 2023.
Only nine states have not introduced some form of legislation that would begin compensating student athletes: Alaska, Delaware, Idaho, Indiana, Maine, North Dakota, South Dakota, Utah and Wyoming. Athletes at schools in these states will not be allowed to pursue such paid opportunities until a state or federal law goes into effect.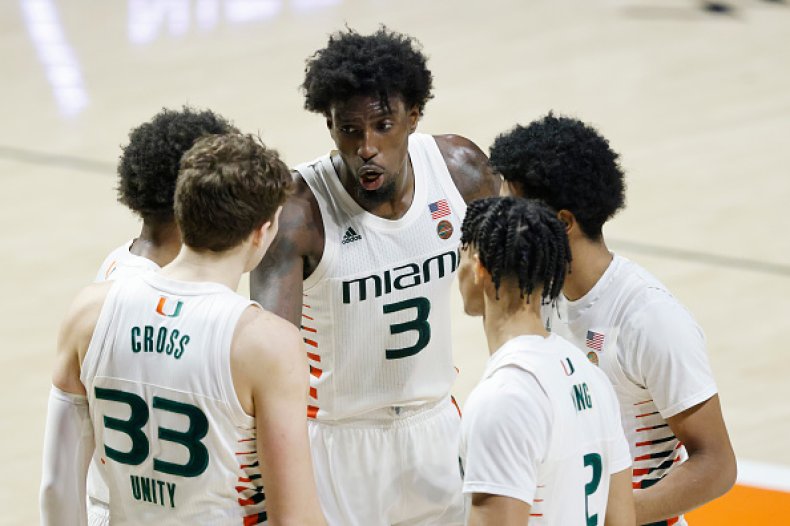 The string of new bills present a challenge for the NCAA, which has long maintained that these athletes cannot be reimbursed for participating in college sports. For as long as its existence, the organization has used a model that asserts student athletes should be amateurs who play for scholarships.
But now the NCAA is rushing to change its own rules by next month.
In a May interview with The New York Times, NCAA President Mark Emmert announced he would recommend that college sports' governing bodies approve new legislation before state laws are scheduled to go into effect.
The organization is expected to act on such legislation on June 23 if "it is feasible to do so," according to the NCAA.
Multiple bills have also been filed in Congress to create a federal equivalent, but the chances of such legislation passing ahead of July 1 are diminishing.
The bill signed by DeSantis on Tuesday also drew attention for prohibiting transgender athletes from participating in girls' and women's sports—making Florida the seventh state to enact such ban.