'Flotsam' Comes to PC Early Access in 2019, Published by Kongregate
Flotsam, the nautical survival game from developer Pajama Llama, will enter Early Access on Steam for both Mac and PC in 2019. If you happen to be at gamescom in Germany right now, Flotsam is also available to demo at the Indie Arena booth.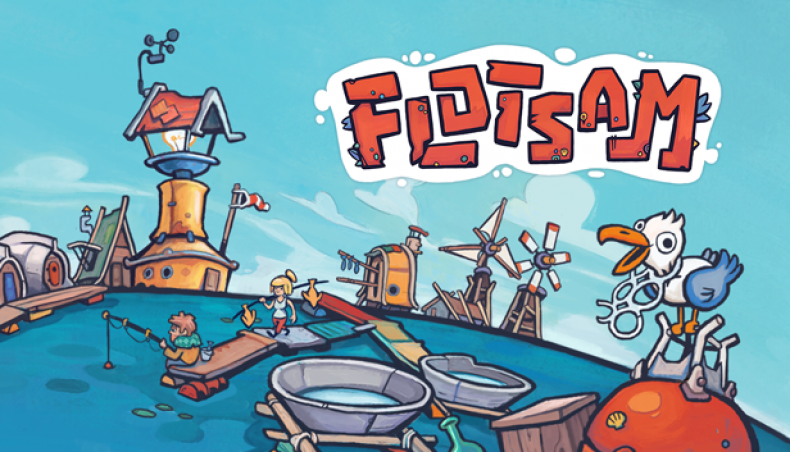 In Flotsam, players control a group of scavengers who float across an endless sea filled litter. Using this junk, players can craft intricate villages strung together with walkways. Other mysteries lie out in the ocean besides garbage, including other survivors, puzzling ruins and dangerous sea creatures. Players also have to manage resources like food and water to ensure safety for all the people of their floating towns.
"Flotsam is a really fun project; the game's vibrant atmosphere brings a lot of character and personality to the often-grim survival genre," Kevin DuPuy, director of production at Kongregate, said in a press statement. "From building food trucks in your floating garbage town to everyone's favorite character 'Steven' the seagull, Pajama Llama has somehow made a post-apocalyptic, fight for survival setting that is both colorful and inviting."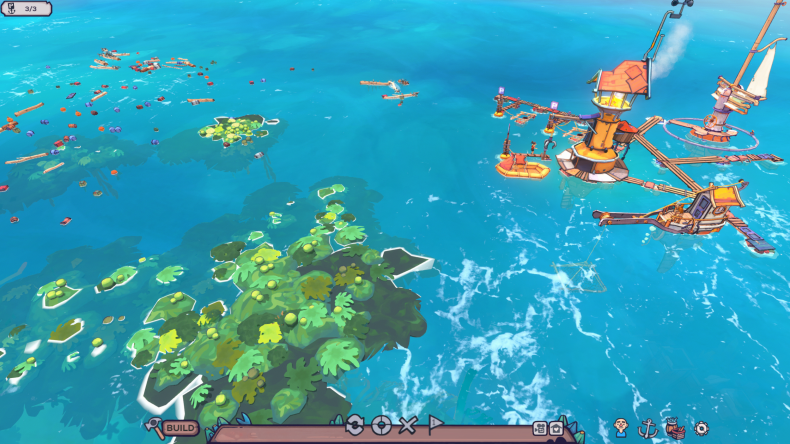 While there is a Steam page for Flotsam already, players can't download and explore the open ocean until some time in 2019. Once released, the game will initially be in Early Access, meaning we probably won't see a proper full release until late 2019 or 2020. No plans have been announced to release Flotsam on other platforms outside of PC and Mac via Steam.
"Flotsam's theme originated from an animation project. One of our founders created a short about people living in a flooded world. We took this spark and threw it into a prototype, which eventually grew to become Flotsam," Juda-Ben Gordier, co-founder at Pajama Llama, said in the statement. "We fell in love with the combination of the setting and gameplay. We all had an urge to create the game, so we did."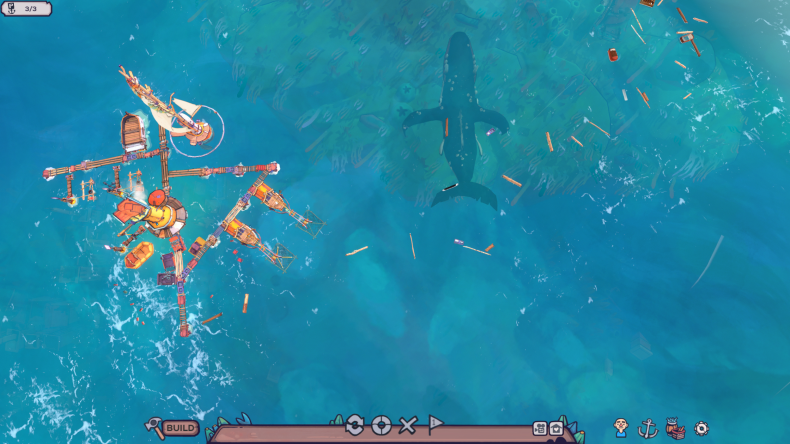 More information on Flotsam, including when the Early Access window begins, will be announced at a later time.
So what do you think? Are you interested in exploring the endless sea of Flotsam? What questions would you like to have answered before the game enters Early Access? Let us know your thoughts in the comments section below.