Melania Trump Does Not Agree with Donald Trump's Tweets, and Often puts his Phone in Time Out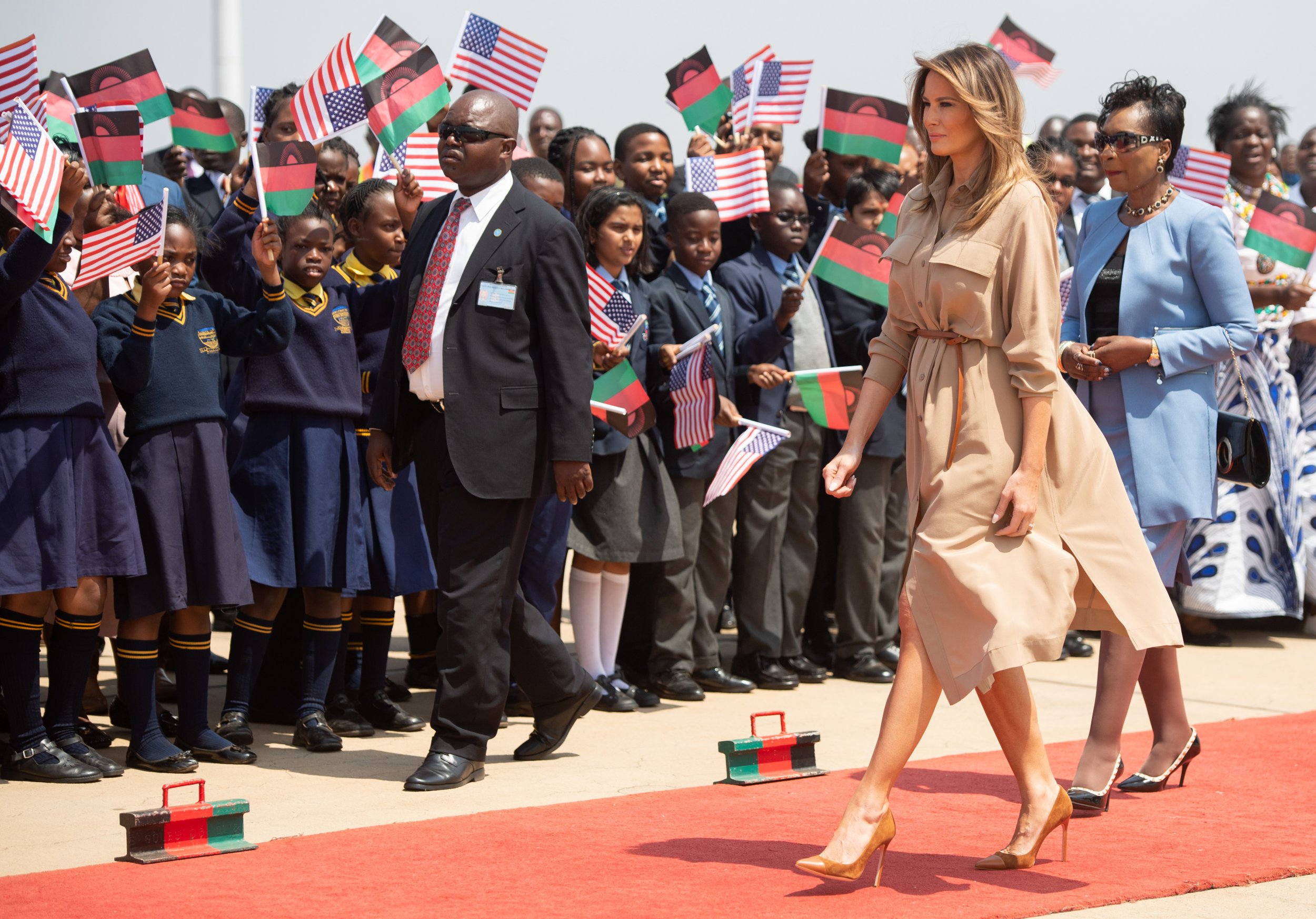 During a stop on Saturday in Egypt to meet with the country's president and his wife as part of a formal visit to Africa, Melania Trump declared who's boss at the White House when it comes to her husband's social media messaging.
According to New York Times reporter Katie Rogers, Melania Trump spoke for five minutes and said that she routinely takes her husband's phone away from him, and stated she often opposes his tweets.
"MORE from FLOTUS, who told me she sometimes takes the president's phone away," tweeted Rogers. "I don't always agree with his tweets and I tell him that."
The first lady was greeted by Egyptian President Abdel Fattah al-Sisi and his wife, Entissar Amer as part of a tour of the Pyramids and the Great Sphinx before returning back to Washington D.C.
When asked about the national scrutiny into Judge Kavanaugh's bid for the U.S. Supreme Court to fill Justice Anthony Kennedy's seat, she praised him as "highly qualified" but also stressed that she was "glad" that Dr. Christine Blasey Ford "was heard."