13 Flowers That Grow in the Shade for Your Tree-Lined Garden
Having a garden largely shaded by trees shouldn't shatter your dream of growing an impressive array of beautiful flowers outside your home.
Not all plants require full sun exposure to thrive and some plants can actually suffer or die from having too much sun.
Here's a selection of flowers that grow in the shade to brighten your tree-lined garden.
Types of Shade
Different plants can survive in varying levels of shade, such as the following, as explained by The Old Farmer's Almanac.
Full shade: The term "full shade" refers to two hours of direct sunlight or less per day.
Part shade: Four to six hours of direct sunlight per day, with most of those hours of sun being received in the morning when the rays are less intense.
Dappled shade: Also known as filtered shade, this is shade created by sunlight filtering through the canopy of tree branches or via structures with latticework, with the pattern of light shifting throughout the day.
Edge shade: The shade on the perimeter of a deciduous woodland around individual trees. Plants receive just enough sunlight for growth and just enough shade for protection from burning during hot days.
Bright shade: Refers to the shade landing on areas near lakes, ponds, windows, and white walls, which all usually reflect light. You'll need to be mindful of how much light is reflected at different times of the day for plants grown in bright shade.
Morning and afternoon shades: As the names suggest, some plants thrive better in the morning shade, such as ones that need to warm up gradually following a frosty evening. Others require afternoon shade, as the late afternoon sun rays can burn their leaves and flowers.
Shade-Loving Flowers
1. Impatien
Scott Aker, the head of horticulture and education at the U.S. National Arboretum, told Newsweek impatiens require moist conditions to grow well.
"This very common annual fell out of favor after a disease, downy mildew, devastated plantings about 10 years ago. New varieties that are resistant to downy mildew are now available," he said.
Impatiens a great option if you want a lot of color from late spring through autumn.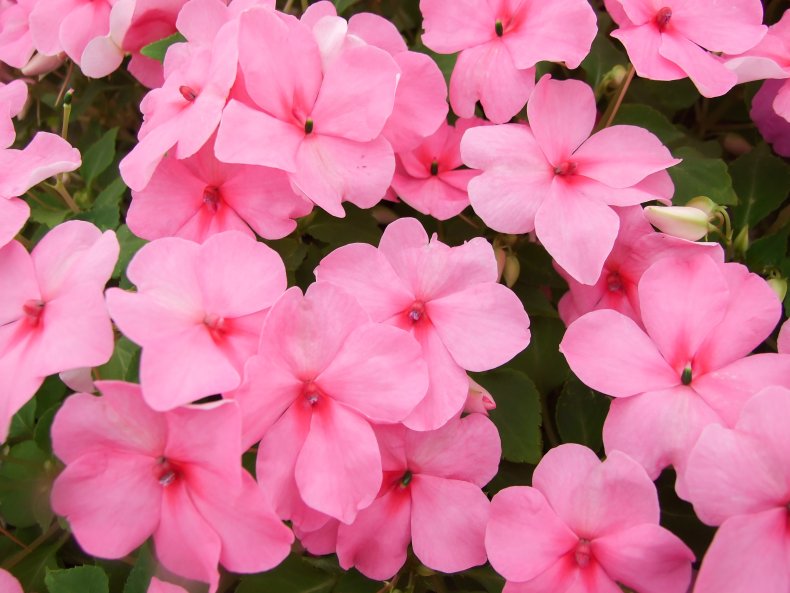 2. Bleeding Heart
Its long arching trusses of heart-shaped flowers have made the bleeding heart a favorite in gardens for hundreds of years, Aker said. The flowers appear in spring and these perennials go dormant by mid-summer, which is when the foliage withers in warmer parts of the country.
Plant expert Lisa Eldred Steinkopf of The Houseplant Guru blog also counts the bleeding heart as her favorite pick among shade-loving flowers. She told Newsweek: It "sends up arching inflorescences in spring with multiple flowers shaped like hearts dangling from them."
These plants will die down in the summer if they are in a lot of sun or if they dry out, she said.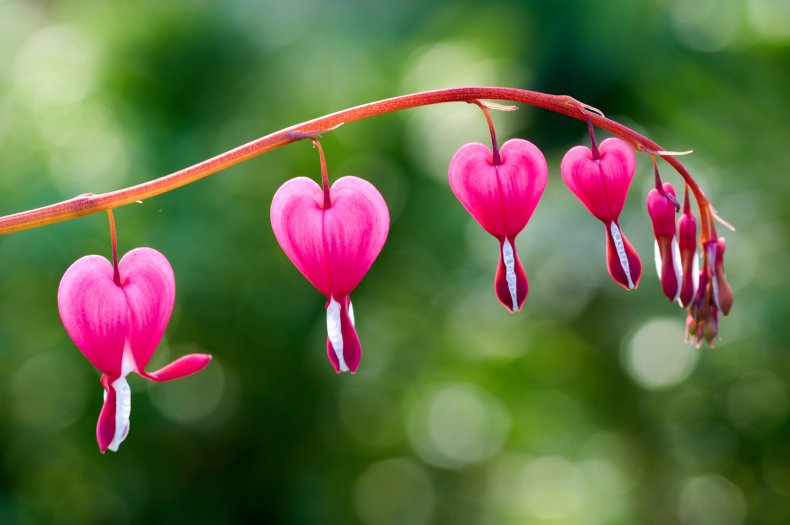 3. Begonia
Aker said: "Tuberous begonias may be lifted in the fall and the tubers can be saved for planting next spring."
Fibrous rooted begonias are a good choice in shade for those who prefer small flowers, while those who want larger flowers, tuberous begonias are great as long as your summer weather is not hot for long periods of time. Both types of begonias require consistent moisture to grow well, he added.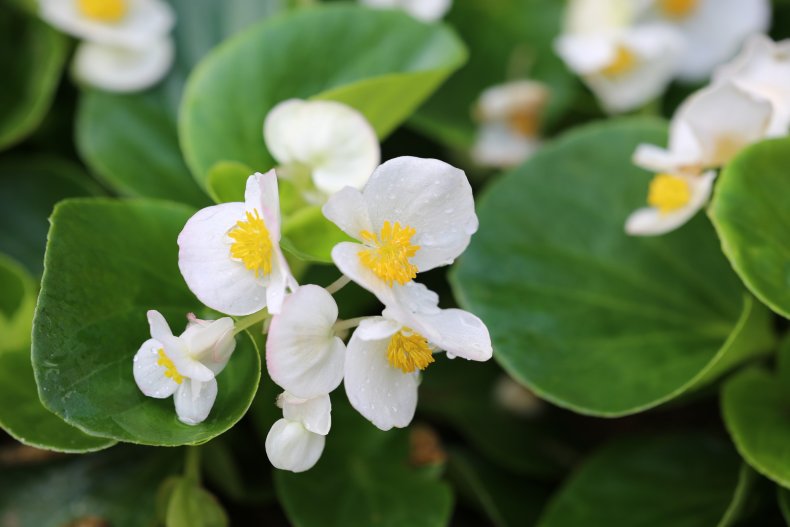 4. Hosta
Eldred Steinkopf explained that while hostas are mostly grown for their foliage, their flowers make a nice addition to a shaded garden.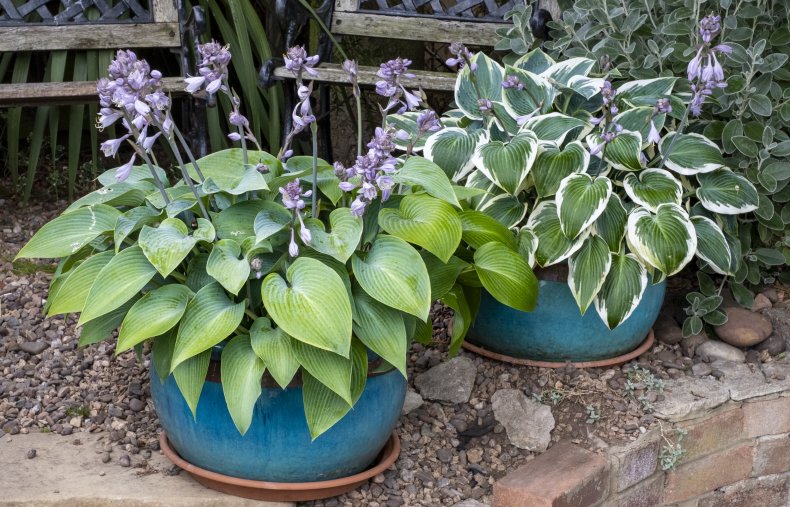 5. Foxglove
This biennial plant "may sow itself where conditions are favorable," Aker said. "Tall spikes of spotted flowers make this a cottage garden favorite."
The foxglove plant needs at least dappled light to bloom well. All parts of the plant are poisonous, Aker warned.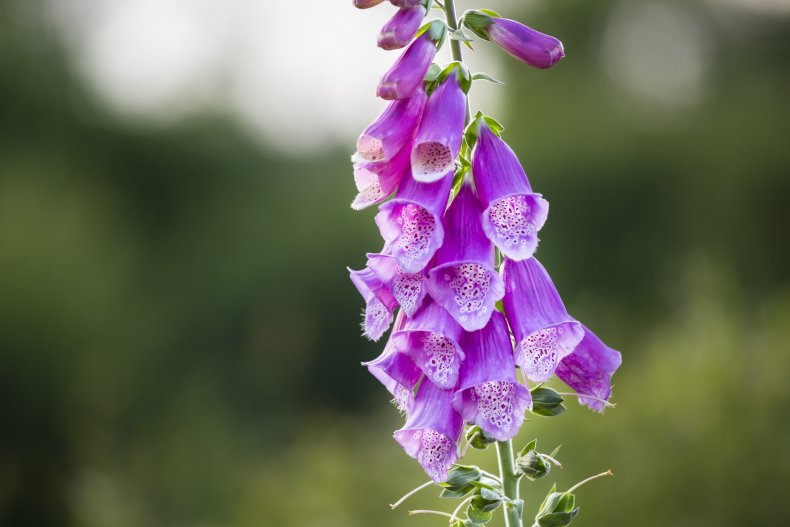 6. Lenten Rose
Also known as hellebores, lenten roses bloom in early spring and its evergreen foliage "adds interest" to a spring garden.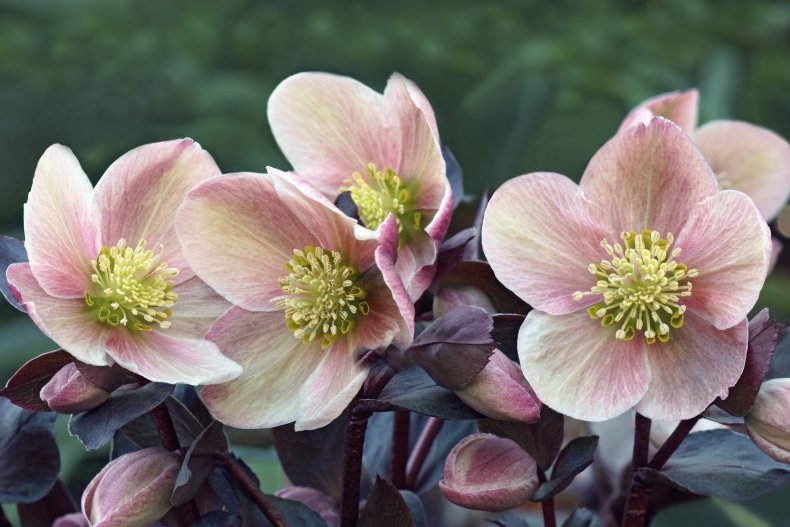 7. Lily of the Valley
Aker said these perennial plants spread slowly in fertile soil that's sufficiently moist. They have bright green leaves and stems of delicate bell-shaped white flowers with a powerful fragrance.
Eldred Steinkopf said these "much-loved old-fashioned" plants with a sweet-smelling flower can "spread more than some people appreciate" to become a ground cover.
They make good ground cover "but may be invasive in some locations," Aker said.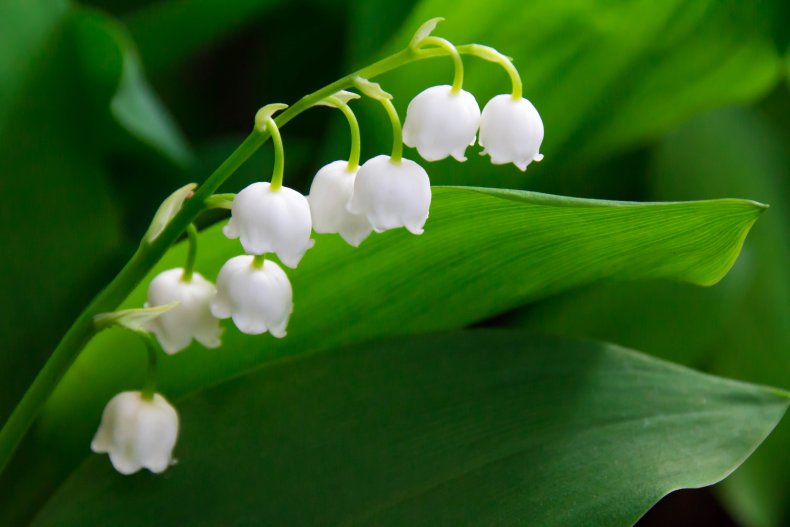 8. Toad Lily
Aker said these perennials have odd spotted flowers that appear in the fall when few other plants are in bloom. They require dappled light to bloom well.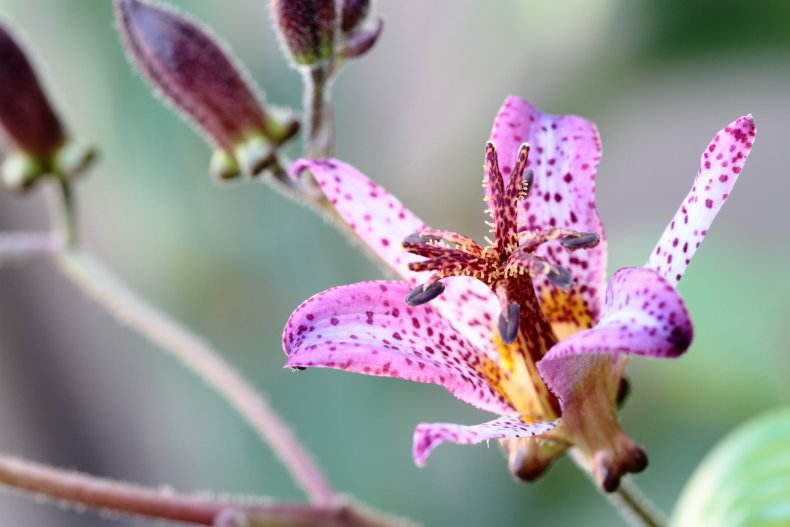 9. Epimedium
Eldred Steinkopf said: "Epimedium is a nice ground cover that blooms in the spring with small flowers that face the ground but are dainty and pretty."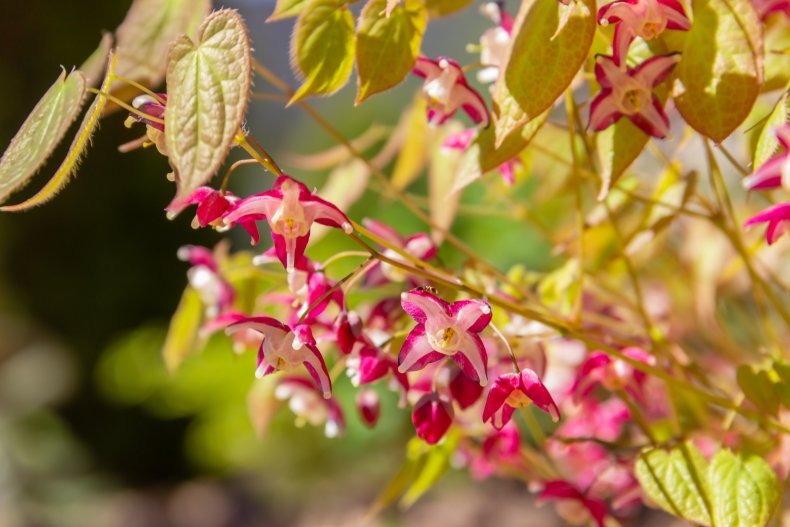 10. Brunnera
The brunnera not only offers gorgeous foliage but also features small blue or white flowers that rise above the foliage in the spring, Eldred Steinkopf said.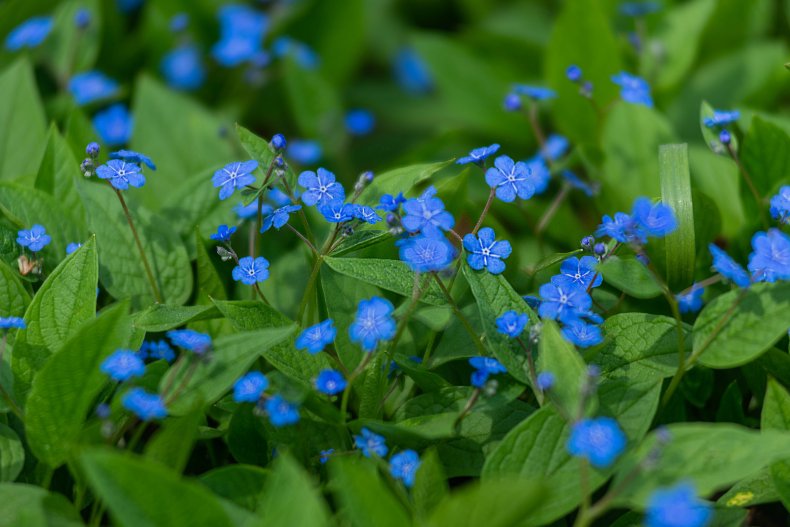 11. Lungwort
Also known as pulmonaria have "low-growing mounds of speckled foliage" with pink or bluish flowers usually on the same plant. They bloom in early spring, Eldred Steinkopf noted.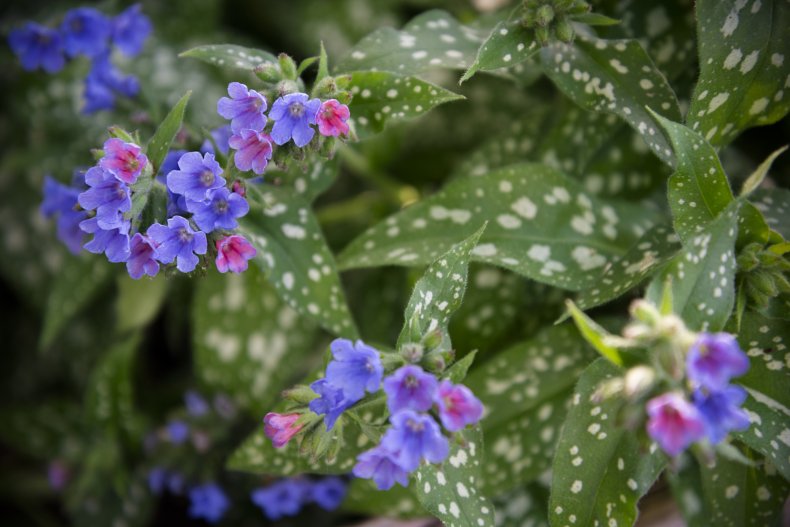 12. Bergenia
Eldred Steinkopf said: "Bergenia has large leaves that are semi-evergreen and, in the spring, sends up stalks of pink flowers.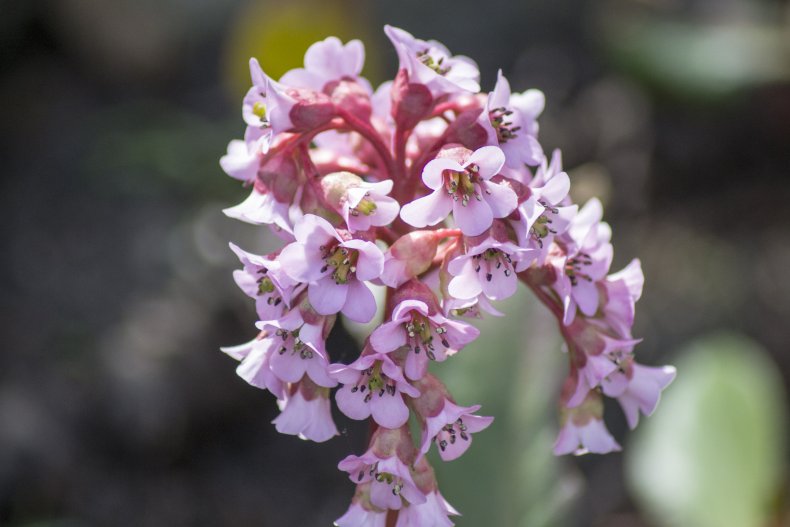 13. Ligularia
These large plants love moist, shady areas. They feature burgundy foliage and yellow flowers that bloom in the late summer and early fall, Eldred Steinkopf said.