What is #MeToo? Boxer Floyd Mayweather Doesn't Know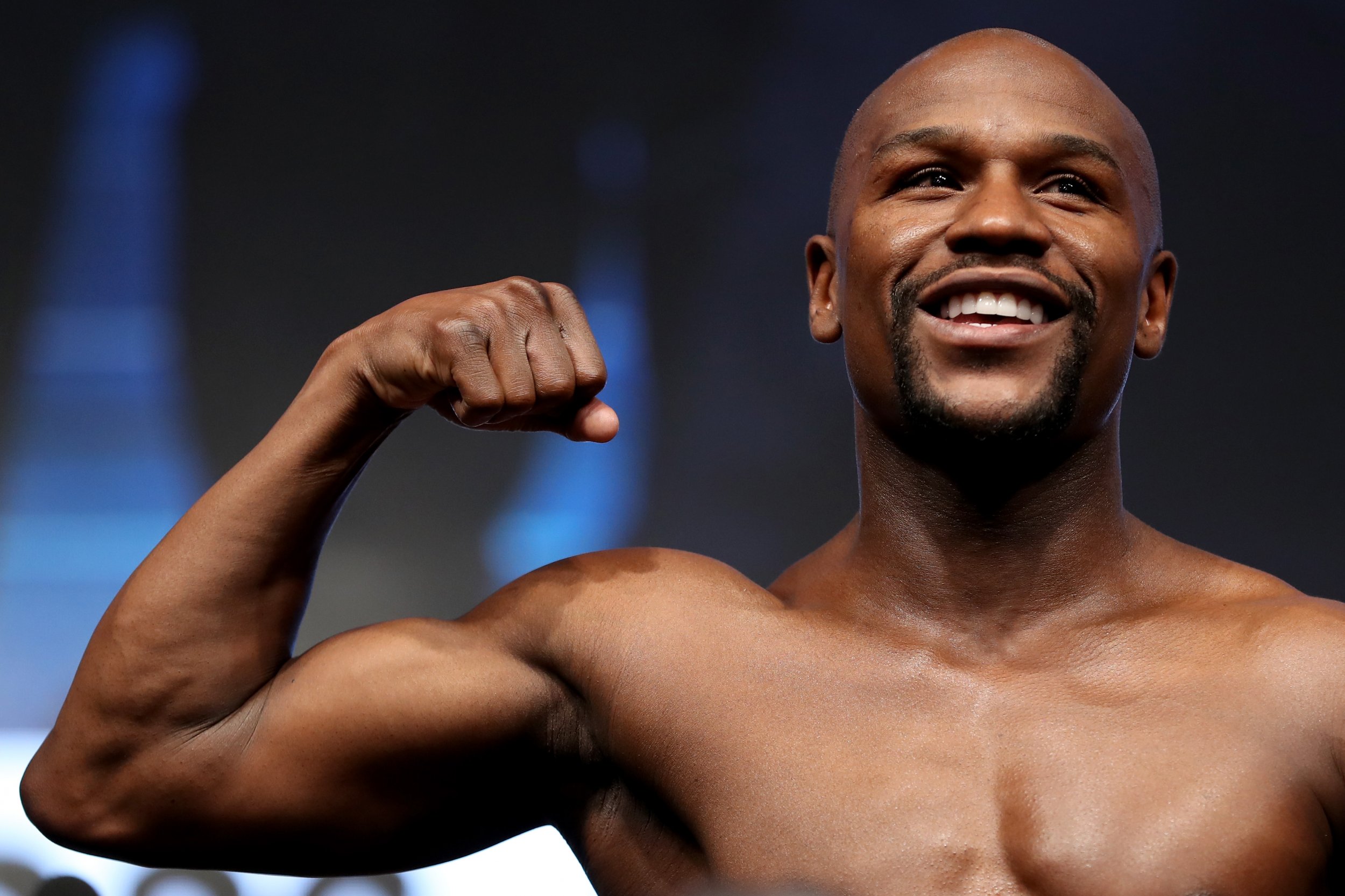 Raise your hand if you've wondered what boxer Floyd Mayweather has to say about the #MeToo movement. Anyone? Anyone at all? Oh, there's one—Men's Health! The magazine got Mayweather to open about the social media campaign on Wednesday, and it went about as well as you'd expect.
At a press event for Mayweather's new VR experience, Mayweather Boxing + Fitness, reporter Jordyn Taylor asked how men can grow in 2018, "in light of the #MeToo movement." Mayweather was at first confused by by the question, but after Taylor explained it had to do with "women speaking out about sexual assault," he delivered an answer that was pure Floyd.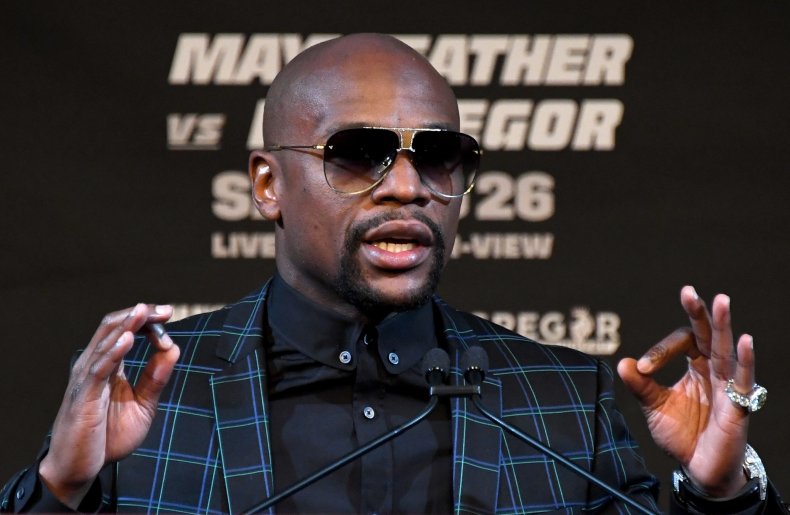 "When you say 'me too' ... When somebody is like, 'I got a Rolls Royce, I be like 'me too.'" Mayweather said. "When somebody say they got a private jet, I say, 'Me too. I got two. Me too.'"
Cool.
Taylor gamely tried to explain that what she's asking about—women responding to systemic sexual harassment and misconduct by sharing their stories of being harassed or manhandled—is way different than comparing the contents of your garage to your wealthy buddies. And Floyd, well, he kept on being Floyd.
"Well, I didn't know! My Me Too movement from the beginning was whenever somebody said what they have I'm like, 'me too,'" he said. "Somebody say they got a billion dollars, I say, 'I made a billion dollars, me too.'"
In case you missed it, Mayweather broke the billion-dollar mark after his 2017 fight with UFC star Conor McGregor. But hey, a #MeToo conversation is as good a time as any to bring it up.
Trying to salvage the conversation, Taylor pivoted to asking Mayweather—a boxer with a 50-0 record and a history of domestic violence—about his sensitive side. That gave him one last chance to address #MeToo, and he took it. Sort of?
"I think everyone, if you're in an uncomfortable position, you have to pray about it, you know, talk about it," he said, "and I think that, you know, sexual harassment, I don't think it's cool at all."
Except, he had a different take on harassment when it involved Donald Trump.
Ahead of his bout with McGregor, Mayweather gave a wide-ranging interview to Hollywood Unlocked. And naturally the subject of the president came up—specifically the Access Hollywood "grab 'em by the pussy" tape.
When the clip was released in October 2016, Trump tweeted that his remarks, which some construed as evidence that he has sexually assaulted women, were "locker room talk." Many of his surrogates and supporters pushed that defense in the days after the tape went public.
As we know, Trump was nevertheless elected president, and one of his Trump Tower callers was Mayweather. When Hollywood Unlocked asked him about the visit, and the tape, he sang a familiar tune.
"He speak like a real man spoke," he said. "Real men speak like, 'Man, she had a fat ass. You see her ass? I had to squeeze her ass. I had to grab that fat ass.' Right? So he talking locker room talk. Locker room talk. 'I'm the man, you know what I'm saying? You know who I am. Yeah, I grabbed her by the pussy. And?'"
And you're wrong. Real men don't talk like that.