Floyd Mayweather and Conor McGregor's Money Fight Tour Is an Unnecessary Display of Toxic Masculinity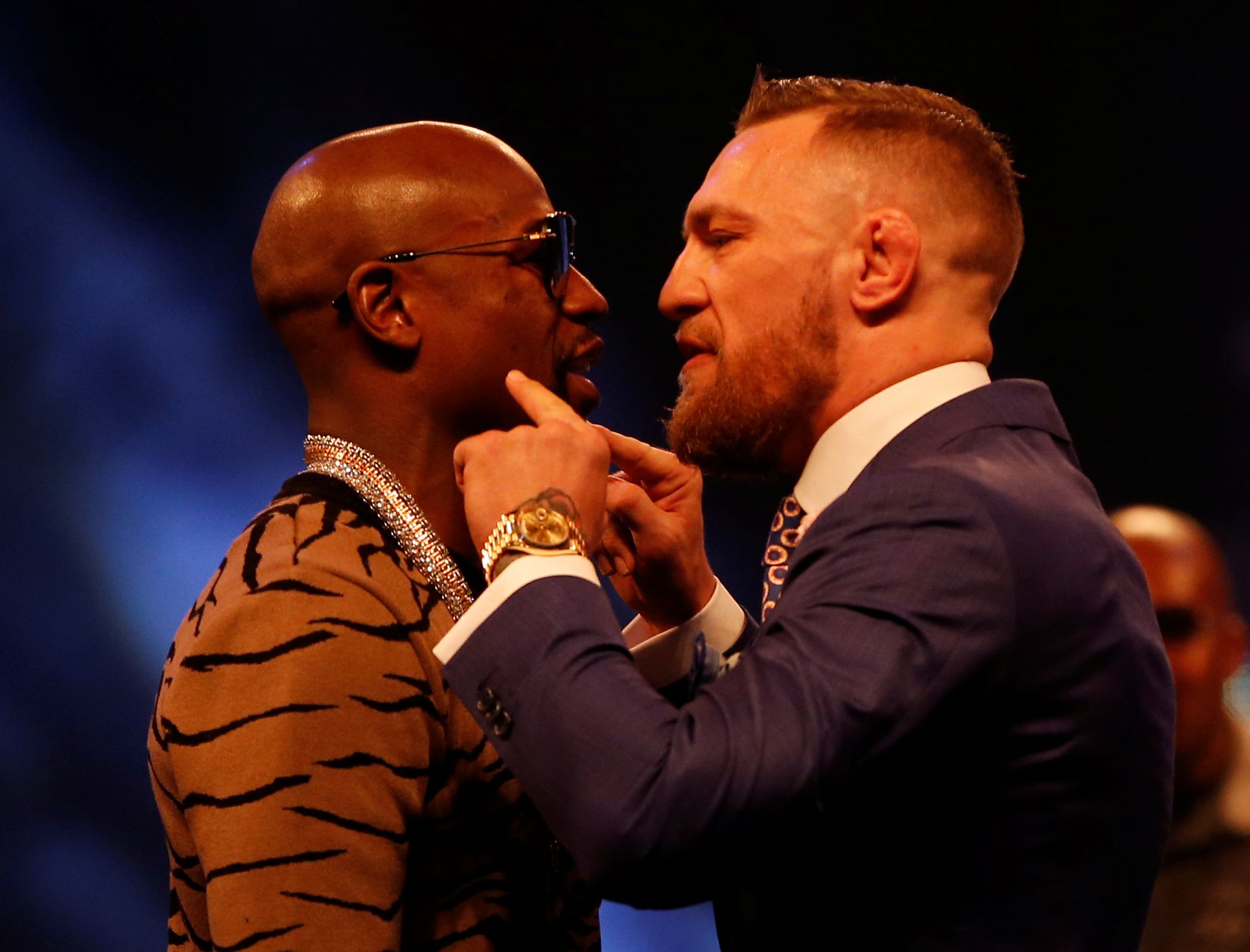 Irish mixed martial artist Conor McGregor will take on eleven-time undefeated boxing champion Floyd Mayweather this summer in one of the most mismatched—albeit predictable—fights in history.
Unless the world is turned on its head, the showdown between both stars will play out like a typical rollercoaster ride: hours and hours of standing in line, anxiously waiting for the big moment to arrive, followed by 20 to 30 seconds of adrenaline-pumping action before a hard and fast stop completes the entire experience.
The fight, scheduled for August 26, could be one of the most viewed (and expensive) boxing matches in recent years, trailing behind Mayweather and Manny Pacquiao's underwhelming "fight of the century" in 2015. But, in essence, it's a total nothing burger. Save for the fact that Mayweather came out of retirement to bring his total victories to 50-0, and that McGregor is an MMA fighter entering the boxing ring instead of his normal octagon, the outcome will likely be no more thrilling than it is expected.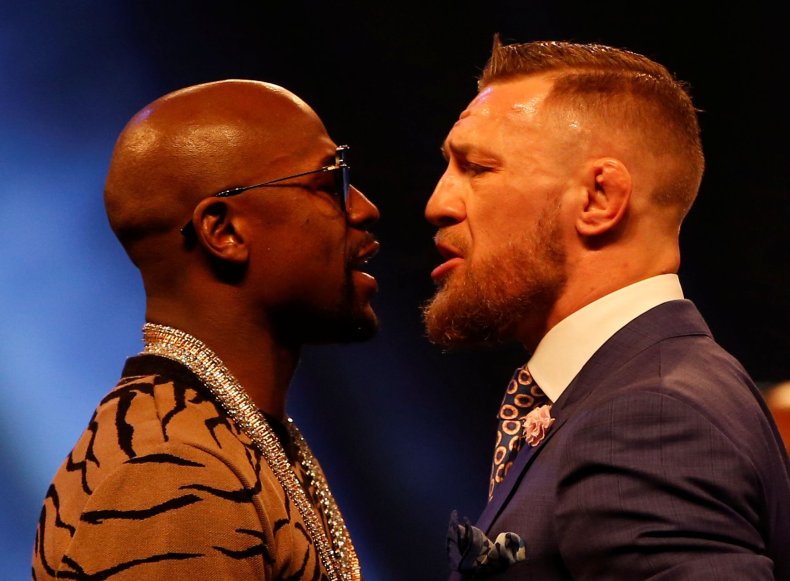 So, in an attempt to hype up fans who will fork over $89.95 or more for Showtime's pay per view experience, the two fighters have turned to hurling insults at each other riddled with racial undertones and offensive language during a four-day world tour. The unnecessary charade and name-calling does a disservice to the sport and industry behind boxing, and continues promoting the toxic masculinity that has spurred a continued rise in hate crimes against virtually all marginalized communities.
Whether McGregor knows it or not, his statements about Mayweather and black bodies in general fanned the flames of racism that have plagued professional sporting events since their inceptions. He's railed on Mayweather for being illiterate during their nightly onstage shouting matches, suggested his appearance lacks that of a "real man" and yelled at him to "dance for me, boy"—a belittling phrase white men have used to demean black men for centuries.
In a now-viral interview along the red carpet for the world tour, McGregor described black boxers as "dancing monkeys" in a scene from the third film in the Rocky series. His father has since had to come out in defense of the Irish fighter, promising he isn't racist and that the upcoming match has nothing to do with skin color.
"Race is a factor in all aspects of our lives," ESPN analyst Domonique Foxworth said Thursday. "It's a factor particularly apparent in boxing because they always traffic in that. In this particular case, I think Floyd has made a lot of money by playing up or playing into the historic black trope of 'the black brute.' He's played that up, and people hate that and get angry, and they want to see him put in his place.
"There is no one more perfect to combat that in this day in age than Conor McGregor," Foxworth continued. "A lot of poor white citizens in America have been angry for many years for what they feel to be is this society turning against them. Conor has embodied that and become that, and is an awful lot like our president in that he is moving from one arena that he's been very successful to an arena that he has not had very much success, and he's talking very brass and offending people, hoping to have success."
Mayweather is also guilty of pushing the lines for what could be considered appropriate to say during a televised event, calling McGregor a "faggot" during one of their heated exchanges. That term has been used by countless attackers as they beat and kill LGBTQI citizens. It's a loaded phrase that has become even more problematic as the rate of trans folks' murders have surged in 2016, with figures on their way to breaking records in 2017.
It doesn't matter if McGregor isn't actually a racist, or whether Mayweather truly has respect for the queer community or not. What does, however, is that both men are wholly aware of the attention their words will receive. In fact, that's exactly why they've said what they have: By calling each other derogatory nicknames and in creating such controversies, the fighters are playing into universal themes of racism, oppression and hatred. The two celebrities are knowingly exploiting the current polarization amongst intercultural communities in an effort to maximize the profits both will receive the night of their match.
If McGregor and Mayweather's antics are the new normal in promotional boxing tours, what will young fighters of all creeds have to look up to? As long as this type of rhetoric continues in boxing and professional sports, high-profile events like the one arriving in late-August will only continue to become more divisive, damaging and dirty.