Floyd Mayweather Denies UFC Rumors After Dana White Claims Contract Talks Started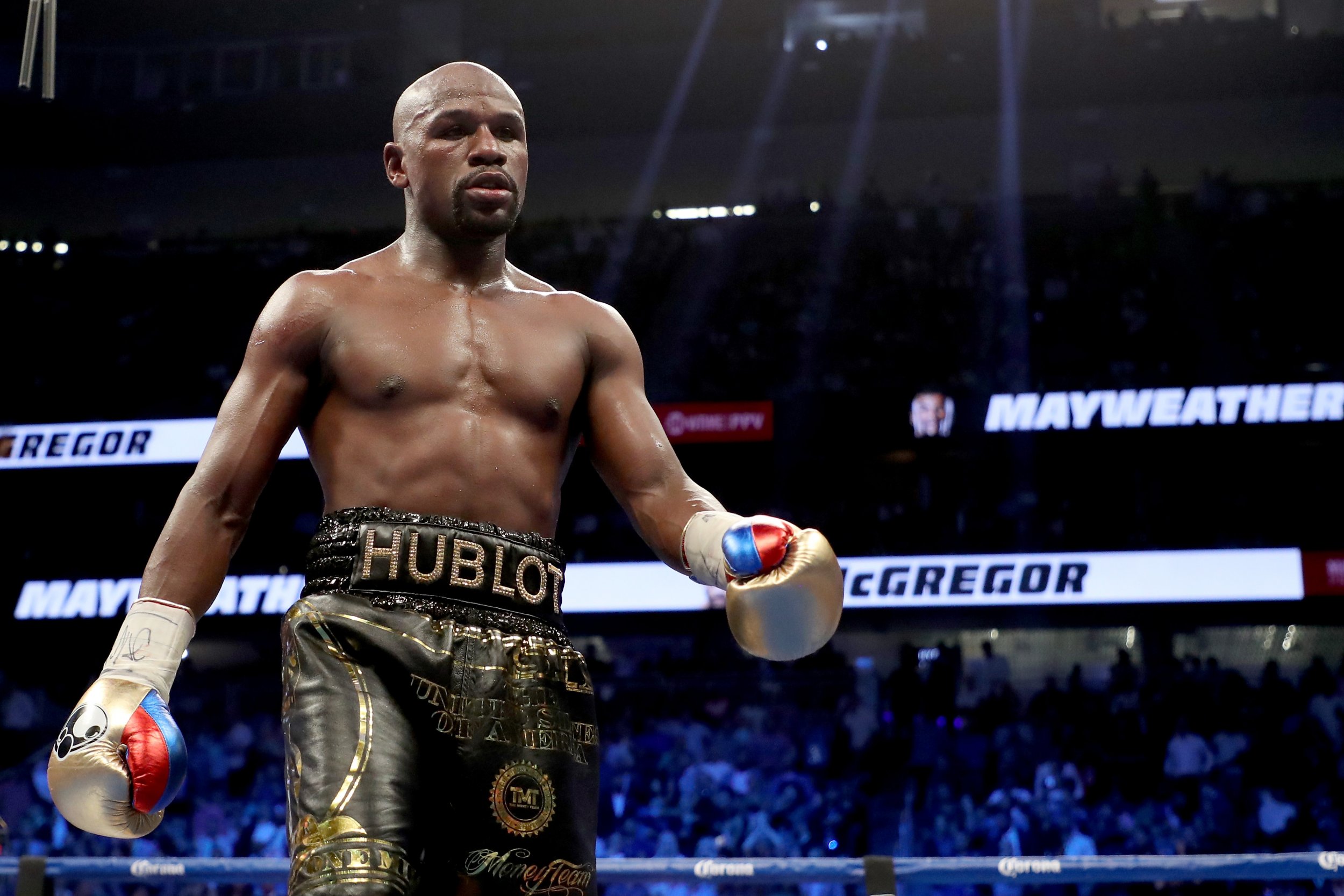 On Wednesday night, boxer Floyd Mayweather denied rumors he might fight in the UFC. The comments surfaced after UFC president Dana White suggested the boxer might sign a mixed martial arts contract.
In an interview with the website Fight Hype, Mayweather emphasized he had no plans to fight in the UFC But, he said, it would be a lucrative decision if he chose to sign with them.
"If I made over a billion dollars before, I could do it again," Mayweather told FightHype. "If I chose to get in the UFC and fight three fights or fight four fights and then fight Conor McGregor, I could make a billion dollars, which I can. I could do it in three fights or even four fights, I could make a billion dollars if I choose to get in the octagon and fight. ... We just don't know what the future holds for Floyd Mayweather. ... I'm just saying I could. I'm not doing it, but I'm saying what I could do to make a billion dollars quick."
Ultimately, Mayweather shut down the idea of his moving to the UFC. "Would and could do is different things," he said in the FightHype interview. "I'm not going to do it though."
Mayweather's latest comments represent a stark contrast from the comments made by White.
"We're talking to Floyd about doing a UFC deal," White told ESPN's Brett Okamoto. "It's real. He was talking about [boxing] Conor McGregor. Was that real? Have you heard Floyd talk about many things that aren't real? He usually tips his hand when he's in the media, and then that s--- ends up happening. We're interested in doing something with Floyd. Everything is a realistic possibility. Mayweather vs. McGregor f---ing happened. Anything is possible."
Mayweather came off a two-year retirement this year to box McGregor, an elite mixed martial artist. Before it took place, the fight was widely derided as a cash grab that McGregor stood no chance to win. But the bout was respectable, with McGregor proving a solid opponent before suffering a 10th round TKO defeat.
The move for Mayweather to the UFC would have been far more difficult, but he seemed to hint at it earlier this week.
"They just called me not too long ago and asked me to come back," Mayweather said in a livestream. "I can come right back. If I wanted to I could come right back to the UFC. I can go fight in the Octagon. I can go do a three or four-fight deal in the Octagon and make a billion dollars. Remember I'm Floyd 'Money' Mayweather."
Floyd Mayweather Denies UFC Rumors After Dana White Claims Contract Talks Started | Culture